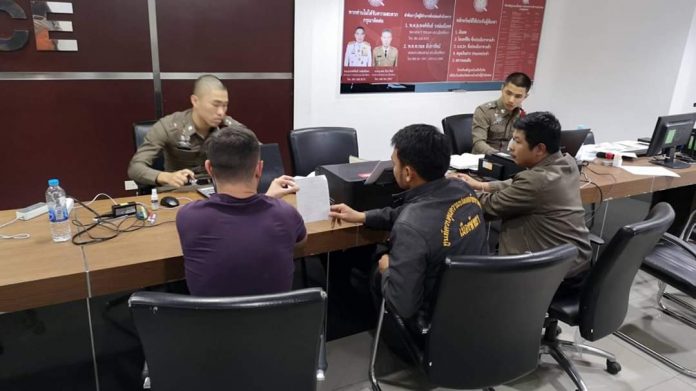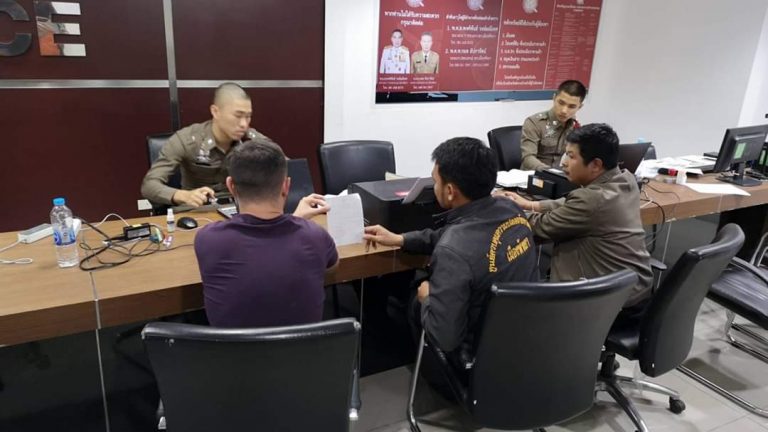 Pattaya –
An Israeli tourist has reported to the Pattaya police after he was fined 2,000 baht for allegedly leaving a bottle on a footpath at the Pattaya Walking Street.
This morning at 4:00AM, 25 year old Mr. ELIRAN ZAGA, an Israeli national, reported to Lieutenant Natchaphon Sangsri of the Pattaya City Police at the police station on Soi 9.
He told police and The Pattaya News that he admits he left a beer bottle on the sidewalk. Then, five people approached him who were dressed similar to police and asked to check his passport.
They told him to pay 2,000 baht for leaving the bottle on the footpath. He didn't get any receipt at that time. The Pattaya News notes that the area where this happened near Bali Hai Pier has many signs warning tourists of the standard fine and not to litter.
Mr. Zaga claims he was afraid that the five men might not be real officers so he reported the incident.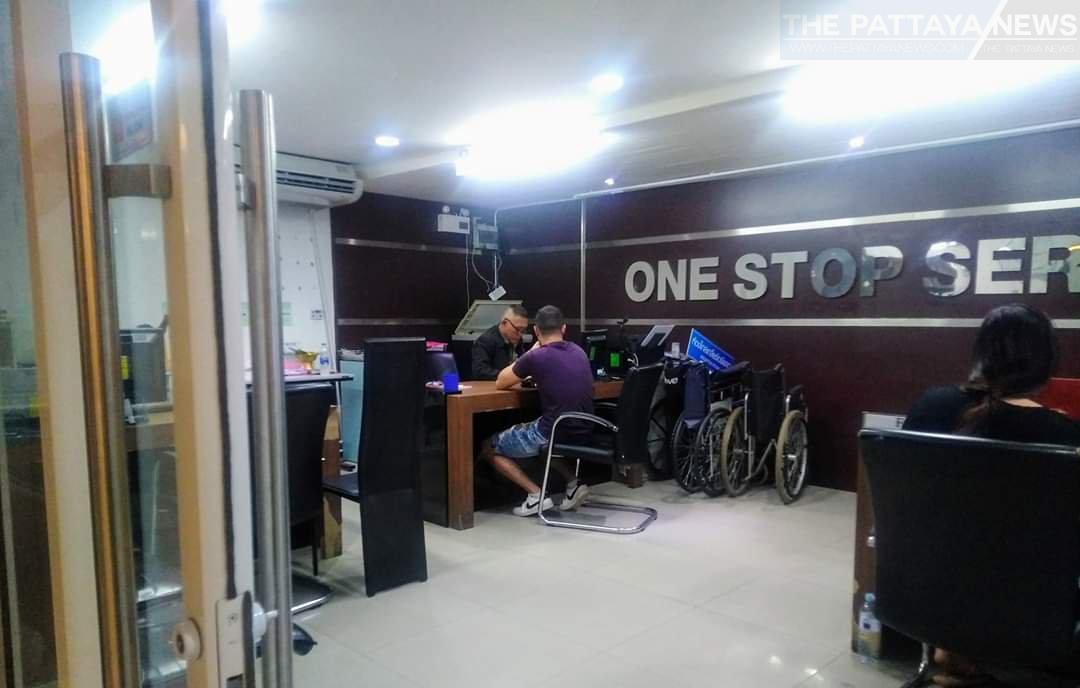 Police found that those five people are indeed actual officers from the Special Affairs Subdivision. The police said that the tourist was disappointed and still claimed to be upset about the fine, bringing up various factors like signs not being in multiple languages, other people littering and not being fined consistently, other bottles on the sidewalk and the lack of a receipt.
The special affairs officers arrived at the station and told the police attendants on duty they tried to tell Mr. Zaga to go and pay at their office but the tourist refused, insisted to pay on the street and walked away.
Those officers also presented the receipt and the fine record to police. They also stated they have CCTV in that area to show they followed proper procedure.
The special affairs officers also stated that Mr. Zaga did take a receipt they gave before throwing it away angrily.
Mr. Zaga allegedly left the police station very unhappy.