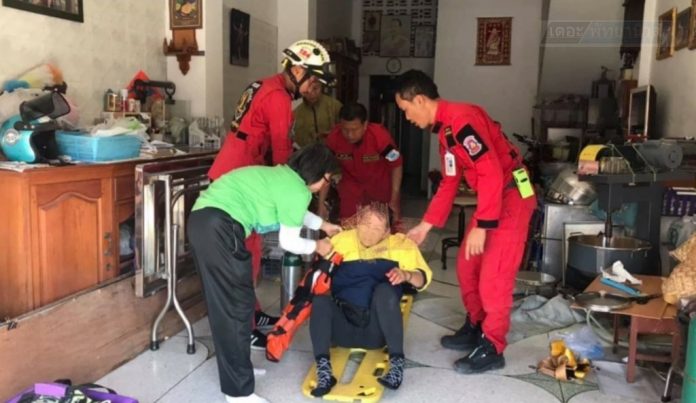 Rescue services were called to a sweet maker's kitchen after she got her right wrist caught in a mixing machine.
Kewalin, 65, was taken to a local hospital with her wrist virtually detached with the bones and tendons showing.
She makes Khanom Pia (small buns with egg filling) and Thua Kuan (mung bean cookies) in the Muang district of Chonburi. 
She seemed to have been mixing ingredients for the latter then the injury occurred. 
Her husband Chalit, 55, said she was wearing a long sleeved jacket due to the cold weather and this is what caused her arm to get dragged into the machine. 
She is in stable condition at a local hospital. Local authorities warned not to wear long sleeve loose jackets like she did when using potentially dangerous machinery.