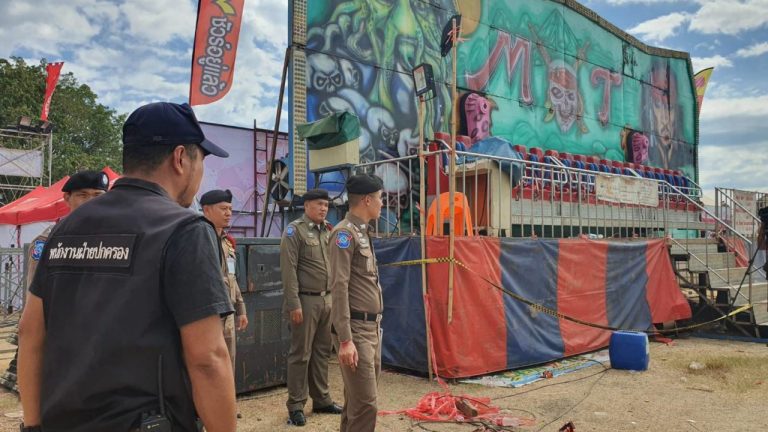 Lopburi-
Four children were injured yesterday evening in Lopburi when a carnival rides safety bar failed, sending the children flying off the ride 6 meters in the air to the ground below.
The video, which is not suggested for sensitive viewers, can be found here:
https://www.facebook.com/100003277759669/posts/2521009884684912/
The incident happened at 10:45 PM last night at a Lopburi winter festival. Police Col. Somsak Thongkorn of the Lop Buri police station along with rescue workers responded to the initial calls for assistance.
Police state that it appears that an iron chain and safety bar lock both failed, releasing in mid air and sending one row of four passengers, all children or young teenagers, hurtling to the ground.
The four were all seriously injured, with broken limbs and one with a fractured skull. The Pattaya News has withheld their names due to their age.
The operator of the machine at the time, whose name has not been given to the press, stopped the machine and raised the bar to let off other passengers and then according to police and witnesses fled. Police are still searching for the man. Witnesses said the man made no effort to help the injured, fleeing the moment the ride was stopped.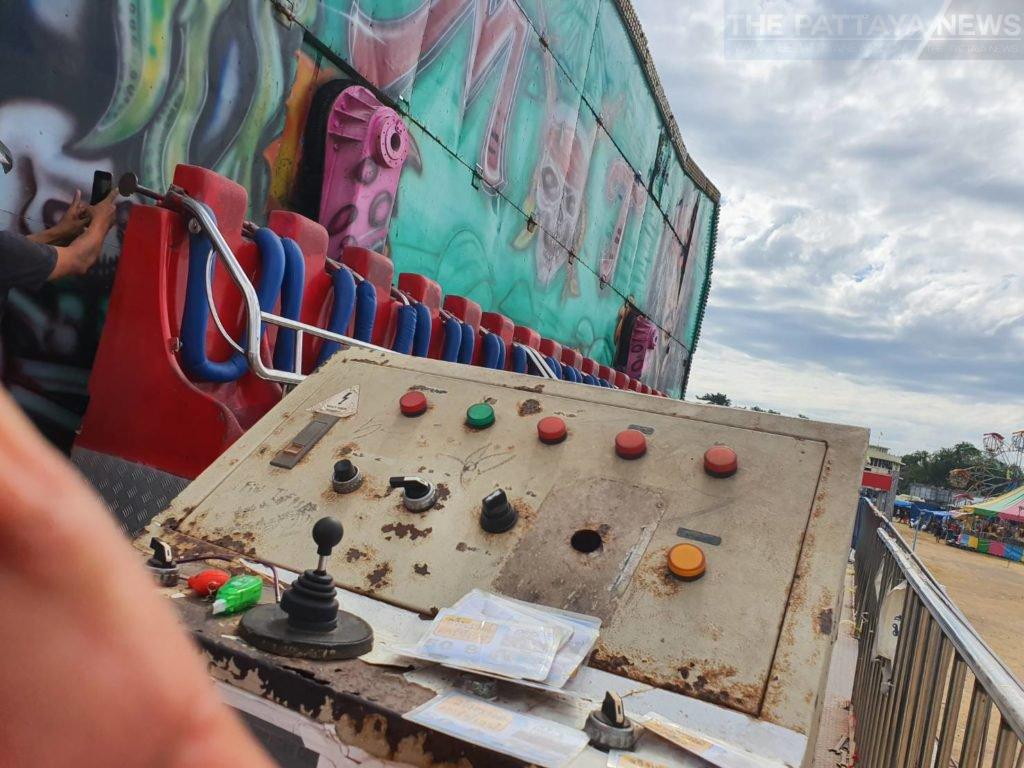 The owner of the carnival ride, Mr. Sornchai Chantarachota, 62, however has stepped forward and taken responsibility for the incident. He said the ride is properly insured and has passed it's safety checks. He believes an operator error from the man that fled the scene caused the accident. He also stated that the medical bills of the injured youth will be fully covered by the company and he personally visited them in the hospital this morning.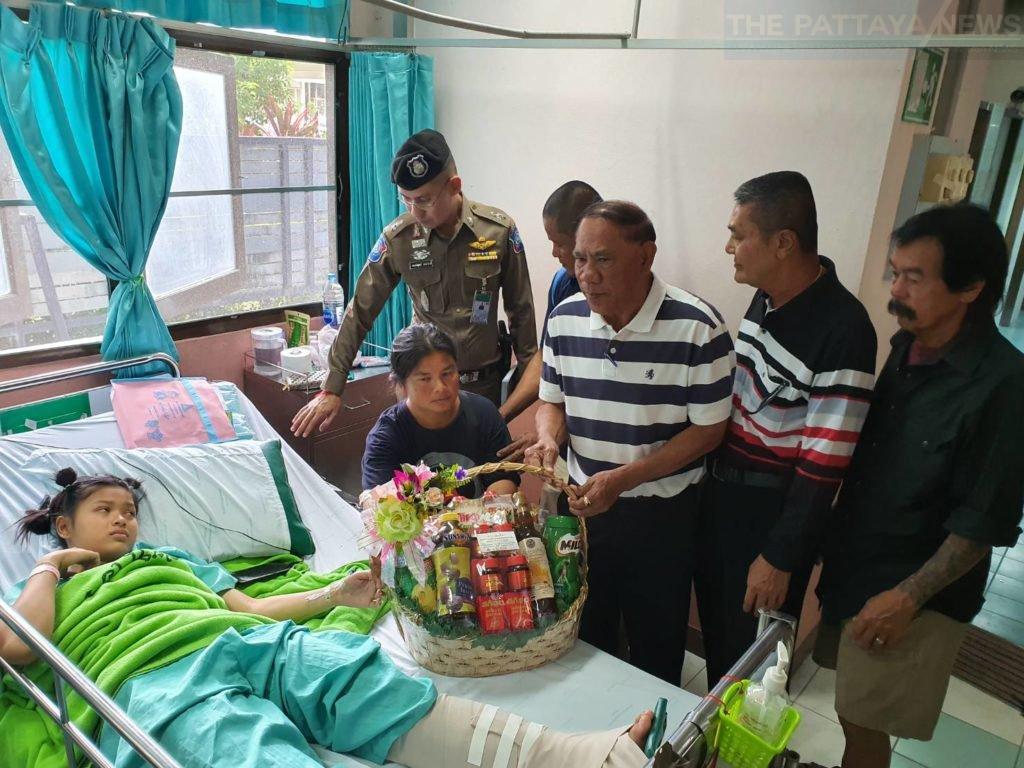 Pictures: 77kaoded, text and article The Pattaya News.