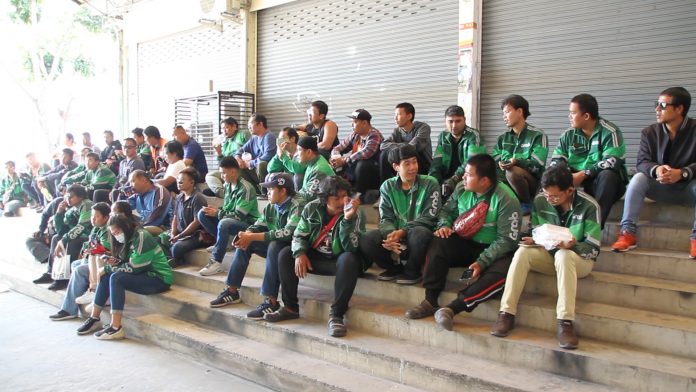 Pattaya-
Local Grab drivers this afternoon have once again protested alleged low pay and lack of benefits given to them by management in Pattaya by striking and refusing to deliver to customers.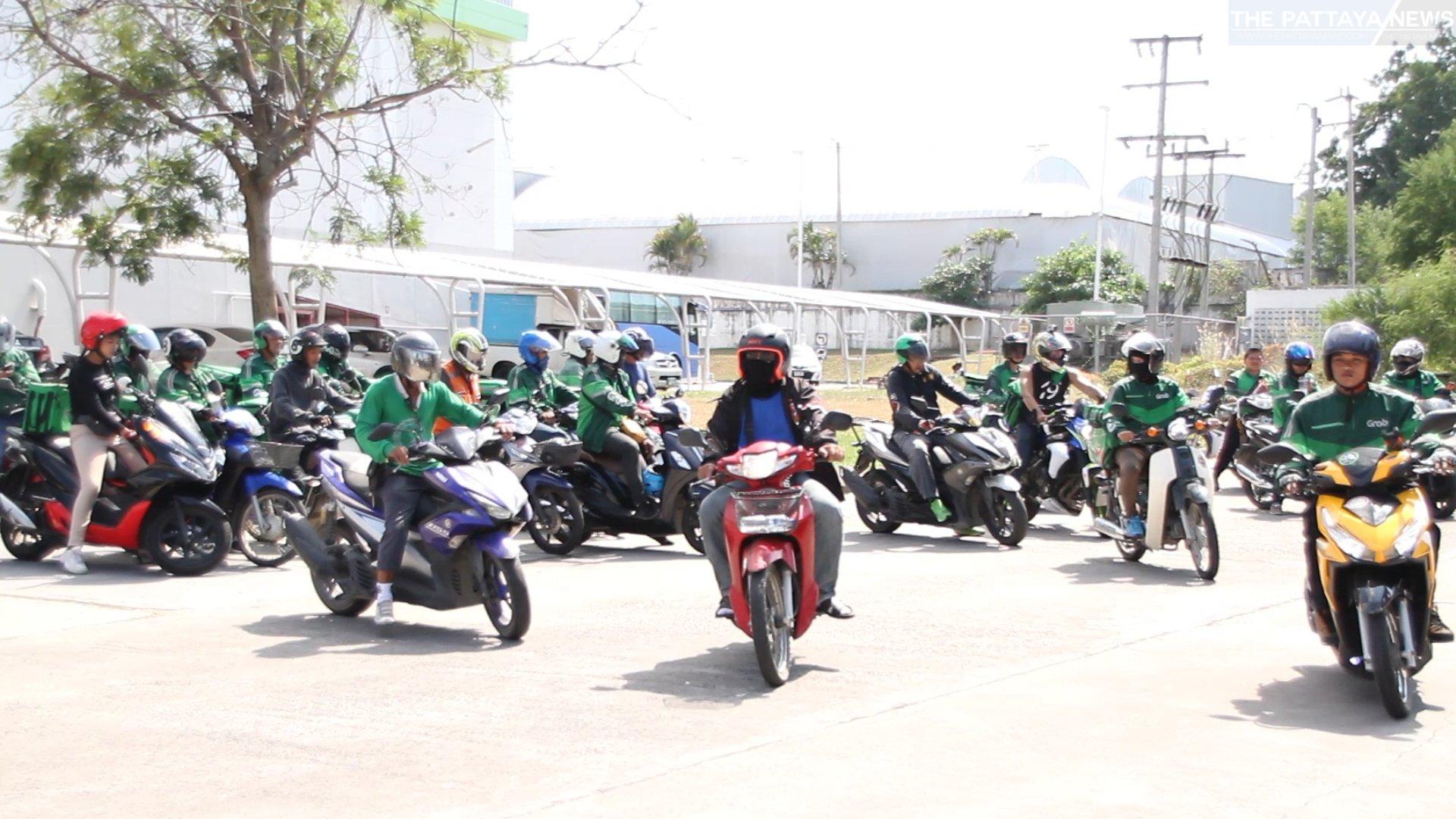 They previously protested just one week ago but the drivers say no action has been taken by the company and the management is allegedly ignoring their staff.
https://thepattayanews.com/2019/11/19/over-150-grab-motorbike-drivers-in-pattaya-thailand-strike-demanding-better-pay-and-benefits/
Over 75 drivers participated in today's protest including a group drive to show unity through Pattaya.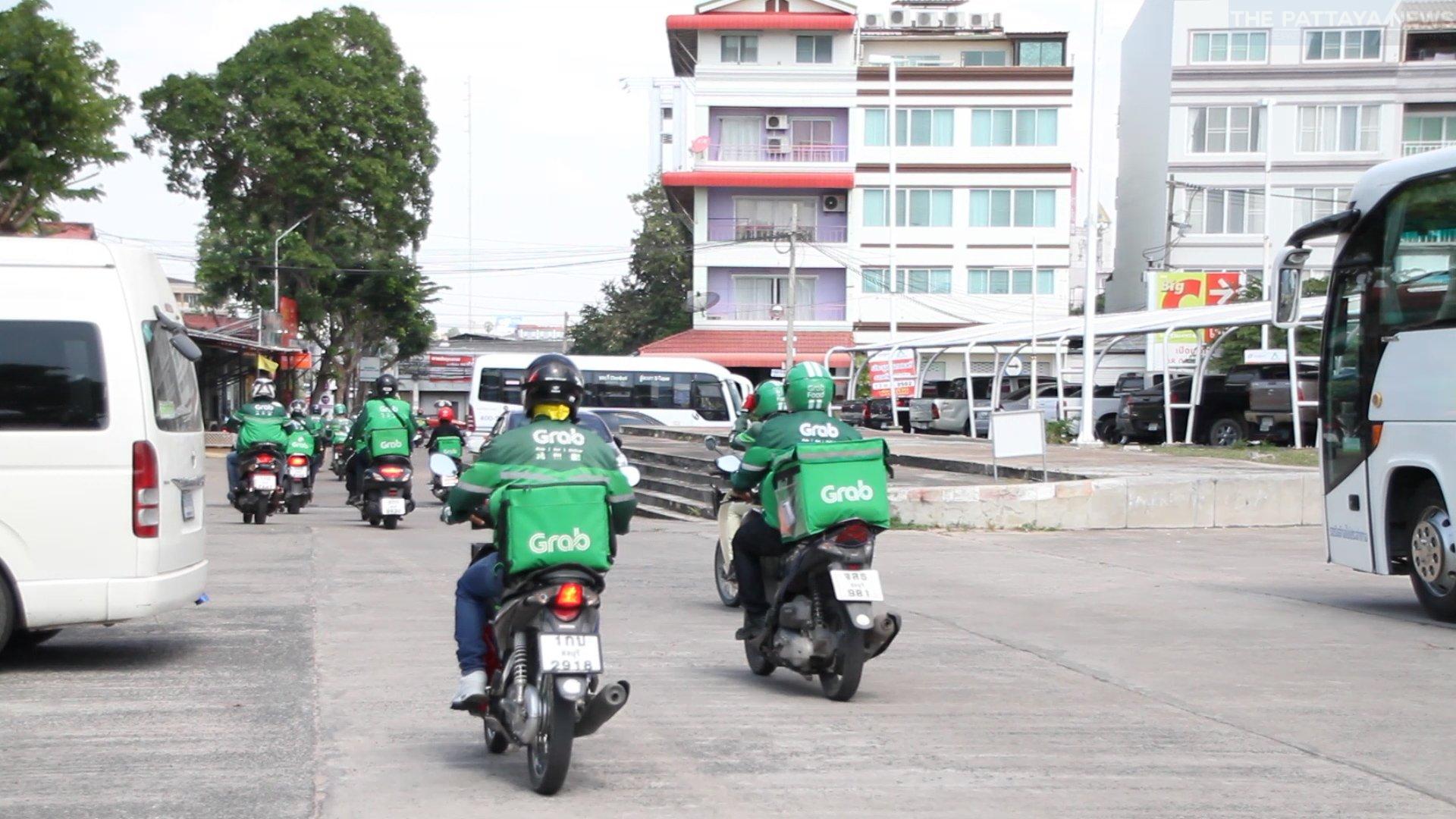 The organizers of the protest told the Pattaya News the issue is recently the company allegedly cut overall commission pay from 55 baht to 30 baht but work hours and routes have increased. The company has not provided extra pay for the longer routes taking drivers far out of Pattaya and into Na Jomtien or deep into the Darkside near Mapprachan Lake for low pay. Additionally the company does not pay for gas or insurance.
The protesters would like the company to meet in the middle and raise the fee from 30 baht to 40 baht which they believe can make both sides happy, saving profit but making sure the drivers are properly paid.
Grab has not officially responded to the protests as of press time. The Pattaya News notes that complaints were seen on social media this afternoon of failure of delivery of food and the app saying vendors could not deliver today.