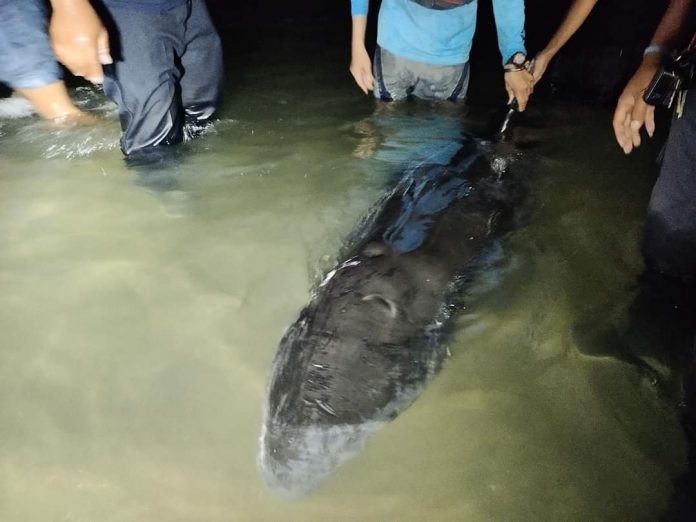 UPDATE: False Killer Whale found at Pattaya beach dies from blood infection
Pattaya –
The False Killer Whale found at the Pattaya beach this week has died from a blood infection.
A False Killer Whale rescued near Pattaya beach yesterday evening had tragically passed away early on Wednesday morning.
Read more about the story HERE.
https://thepattayanews.com/2019/11/21/false-killer-whale-found-sick-on-pattaya-beach-later-dies-at-marine-hospital/
The Sea Turtle Conservation Centre of the Royal Thai Navy reports that the whale was 3.54 metres long and weighed 297 kilograms.
The autopsy shows that some black net was found inside its stomach but no plastic and was not the cause of death.
Veterinarians have identified the cause of death as the whale died from a blood infection.