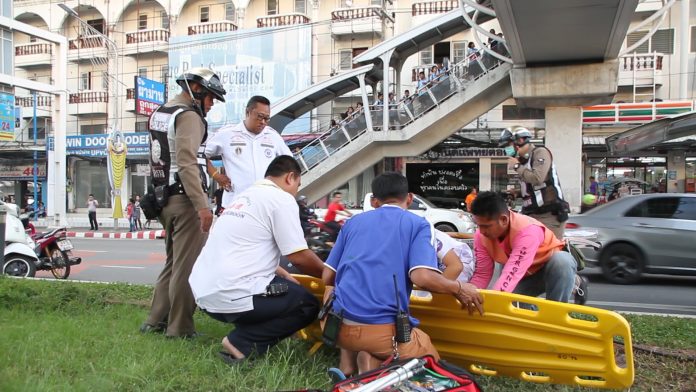 Pattaya –
A British man has tried to save a Thai man jumping from a pedestrian bridge in Central Pattaya this afternoon.
Lt Col Naetithorn Rattanasuchanan of the Pattaya City Police was notified of the incident at 5:30PM at the pedestrian bridge on Sukhumwit Road.
Police, emergency responders and The Pattaya News rushed to the scene to find the Thai man, 45 year old Boontieng Saokaew, on the ground under the bridge moaning in pain.
He had sustained chest injuries but will recover according to police. He was rushed to the Bang Lamung Hospital.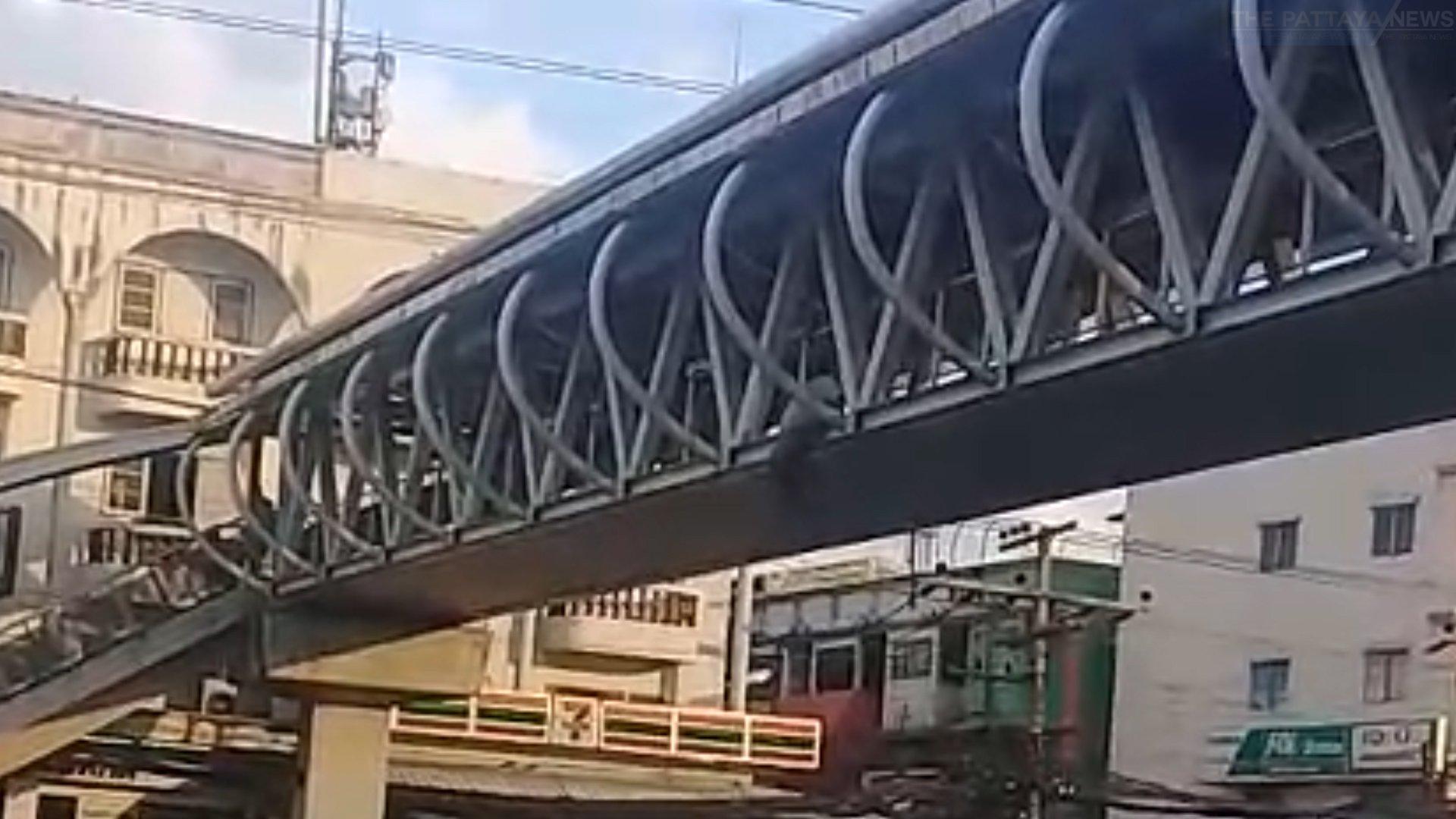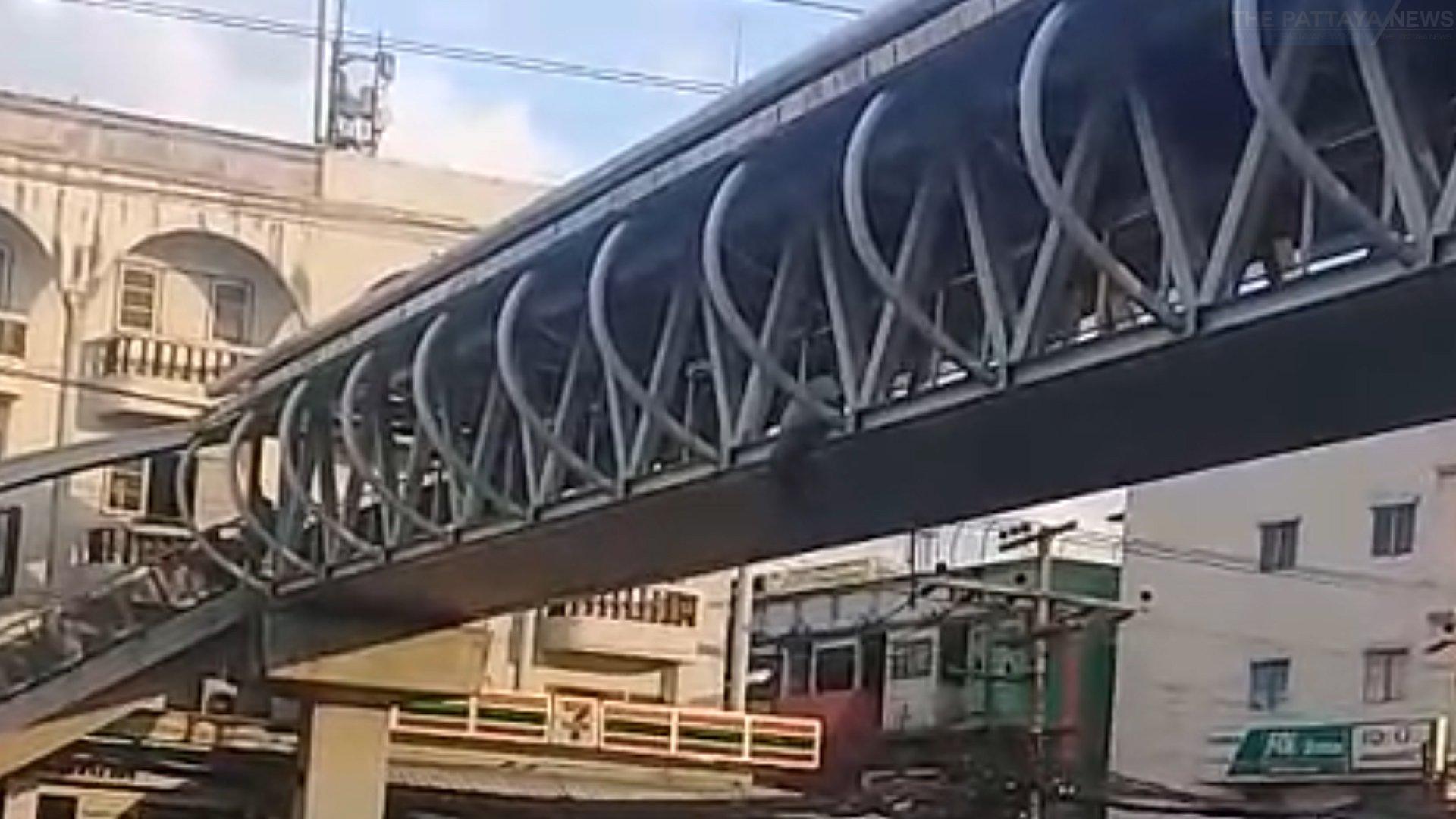 The British man, 70 year old David Bechter, who had tried to save Mr. Boontieng, told The Pattaya News that Mr. Boontieng was threatening and yelling about going to jump down from the bridge.
Mr. Bechter ran toward him but was too late. He caught only Mr Boontieng's collar as he jumped down to the road below.
It was reported that Mr. Boontieng has severe mental illness. He had tried to jump from the bridge this morning but had been saved before he jumped. He jumped down again this afternoon, this time successfully.
The charity Samaritans is available around the clock for people who want to talk.
If you or anyone you know is in need of mental health services, please contact the Samaritans of Thailand at their 24-hour hotline 02-713-6791 (English), 02713-6793 (Thai) or Thai Mental Health Hotline at 1323 (Thai).
http://www.samaritansthai.com/news/samaritans-of-thailand-english-hotline/