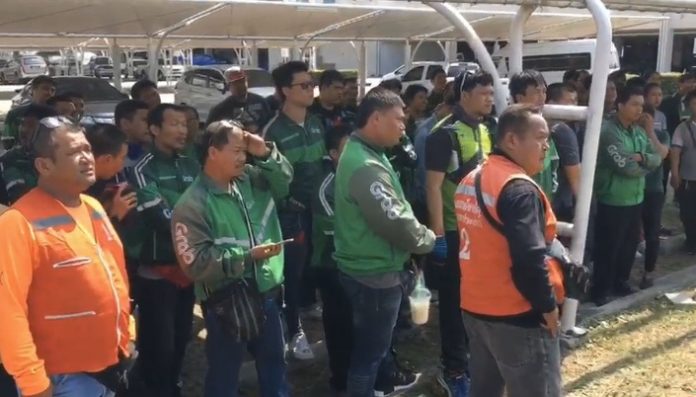 Pattaya –
Over 150 GRAB motorbike delivery drivers gathered this afternoon at the back of a Big C department store in South Pattaya. They were refusing to deliver to customers until management from Grab addressed their concerns.
A representative from the striking drivers, 44 year old Mr. Sanoh Engseng, told The Pattaya News that it is not fair for them as they have been getting reduced income but do more work since recent company policies changed. He said the company has significantly cut commision and overall pay while hiring more drivers at reduced rates.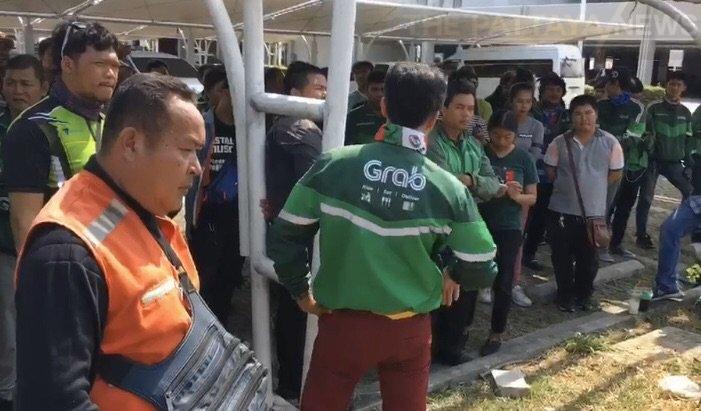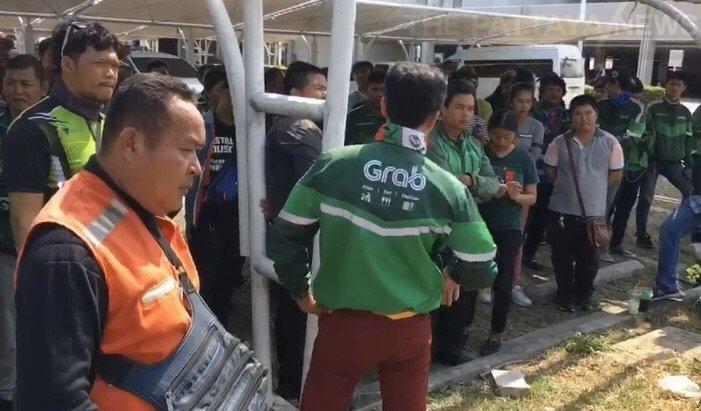 Mr. Engseng alleged that most commission, which is their main pay, has been cut nearly in half. A ride that would previously pay him 55 baht, for instance, now paid only 35 baht on average.
The strikers also claimed they have no insurance and pay for their own gasoline. They want the company to review the policies regarding this again.
The reduced pay and lack of benefits, according to the strikers, has also come with additional work, such as larger delivery areas to include the Dark Side on the other side of the highway in Pattaya and Na Jomtien but with no additional pay or benefits. Some of the strikers also claimed hours had increased and quality of life lessened.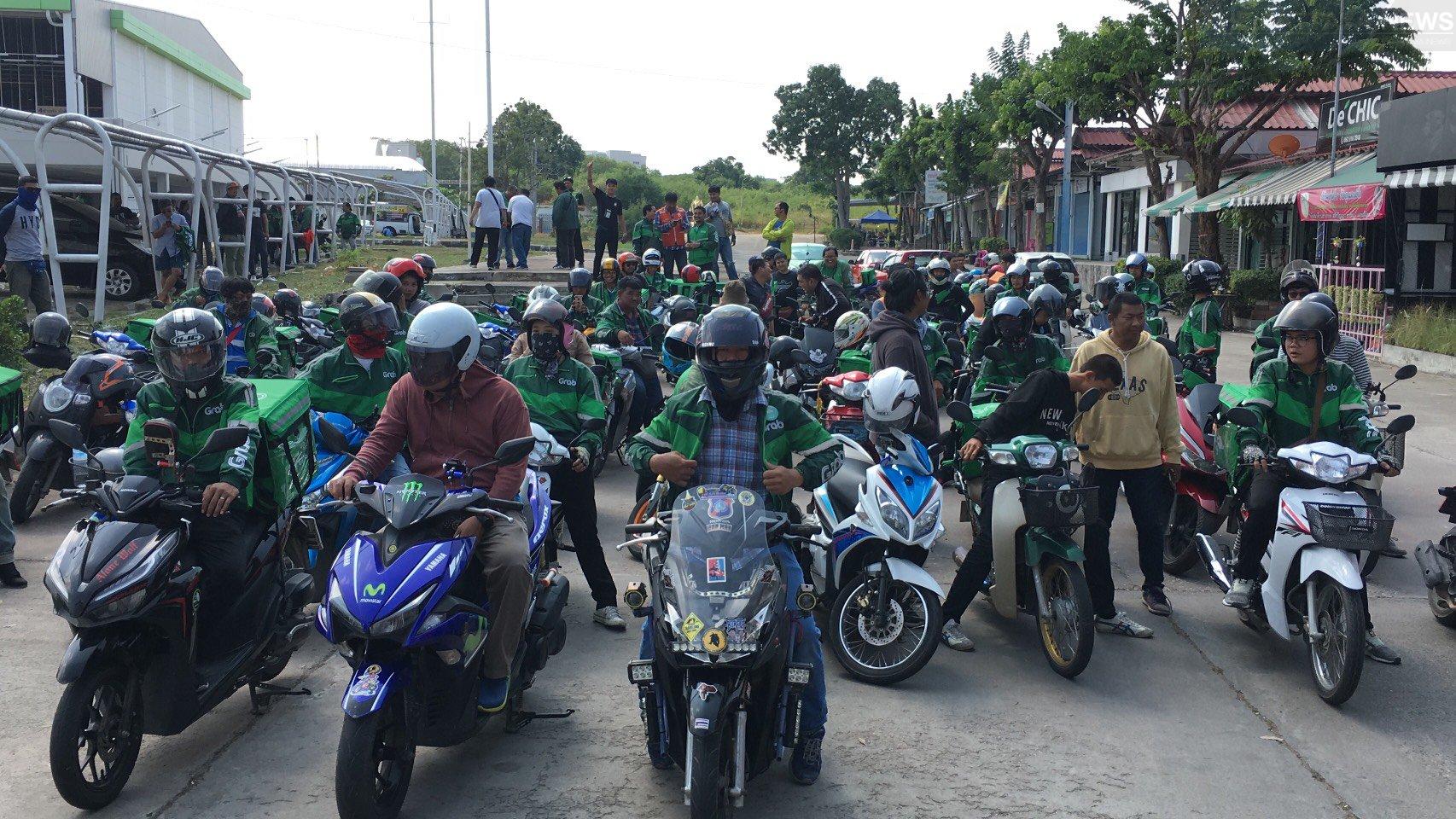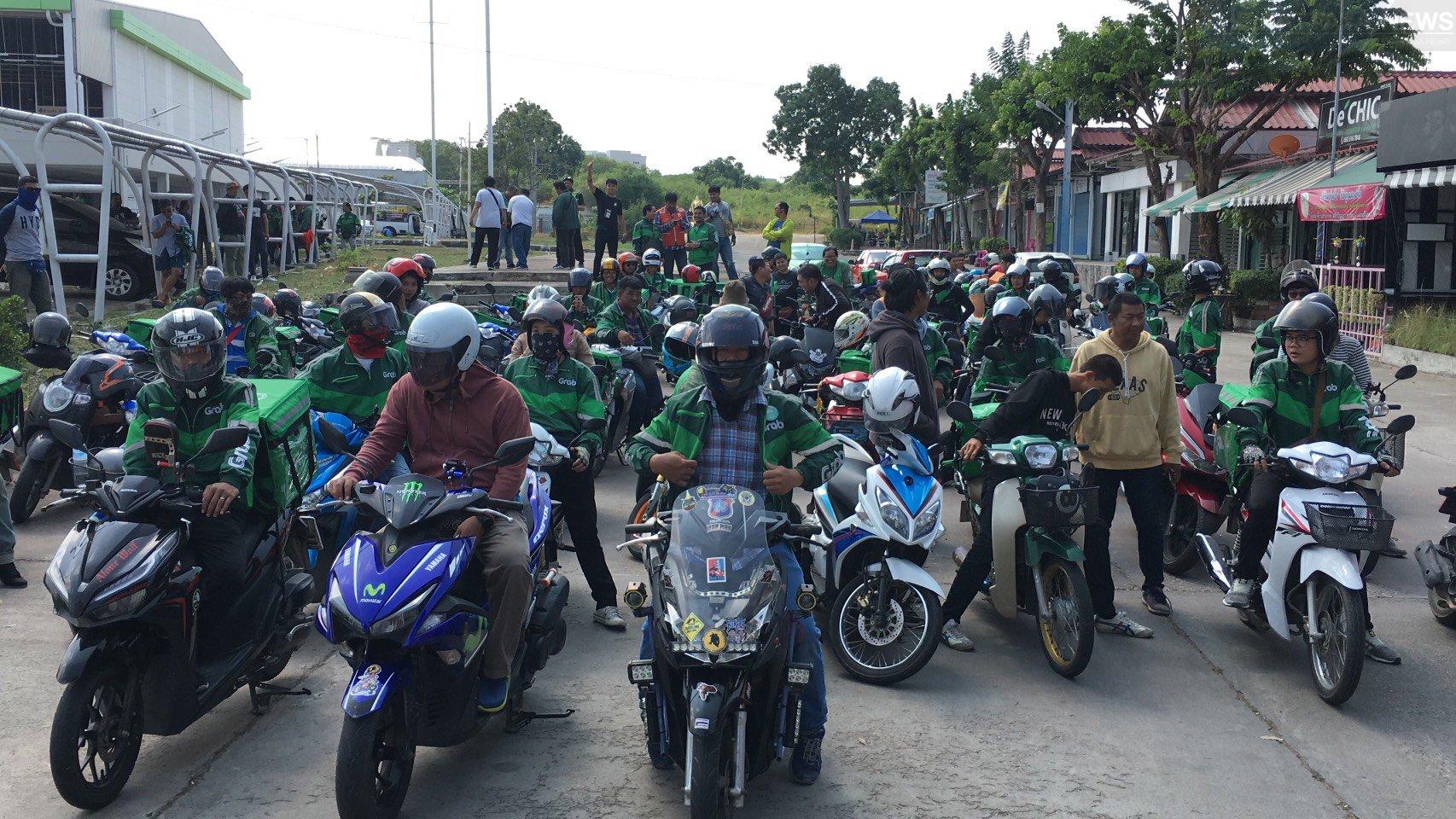 No official public response was given from the Grab corporation to the Thai press, however, one driver told The Pattaya News before the crowd dispersed that the company had agreed to come to the table with the drivers privately and discuss their complaints.
We will keep you updated on this story.