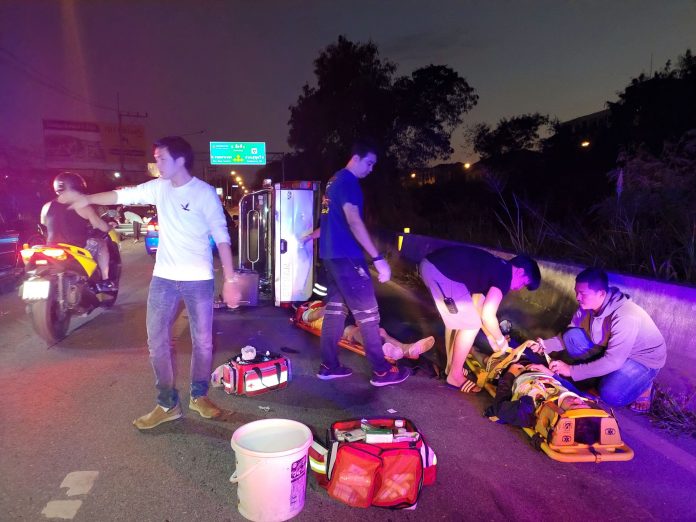 Pattaya –
A pickup truck was flipped on its side early this morning as an intoxicated passenger claimed he could drive better than the driver and attempted to forcefully take over driving in Pattaya.
The Nongprue Police was notifed of the accident yesterday on a road near a railway in Pattaya.
Police, emergency responders and The Pattaya News arrived at the scene to find the overturned pickup truck on the road.
Inside, they found two intoxicated injured Thai men who was the 32 year old driver Mr. Rueangdet Plakjaroen and the passenger 30 year old Teerapong Namket.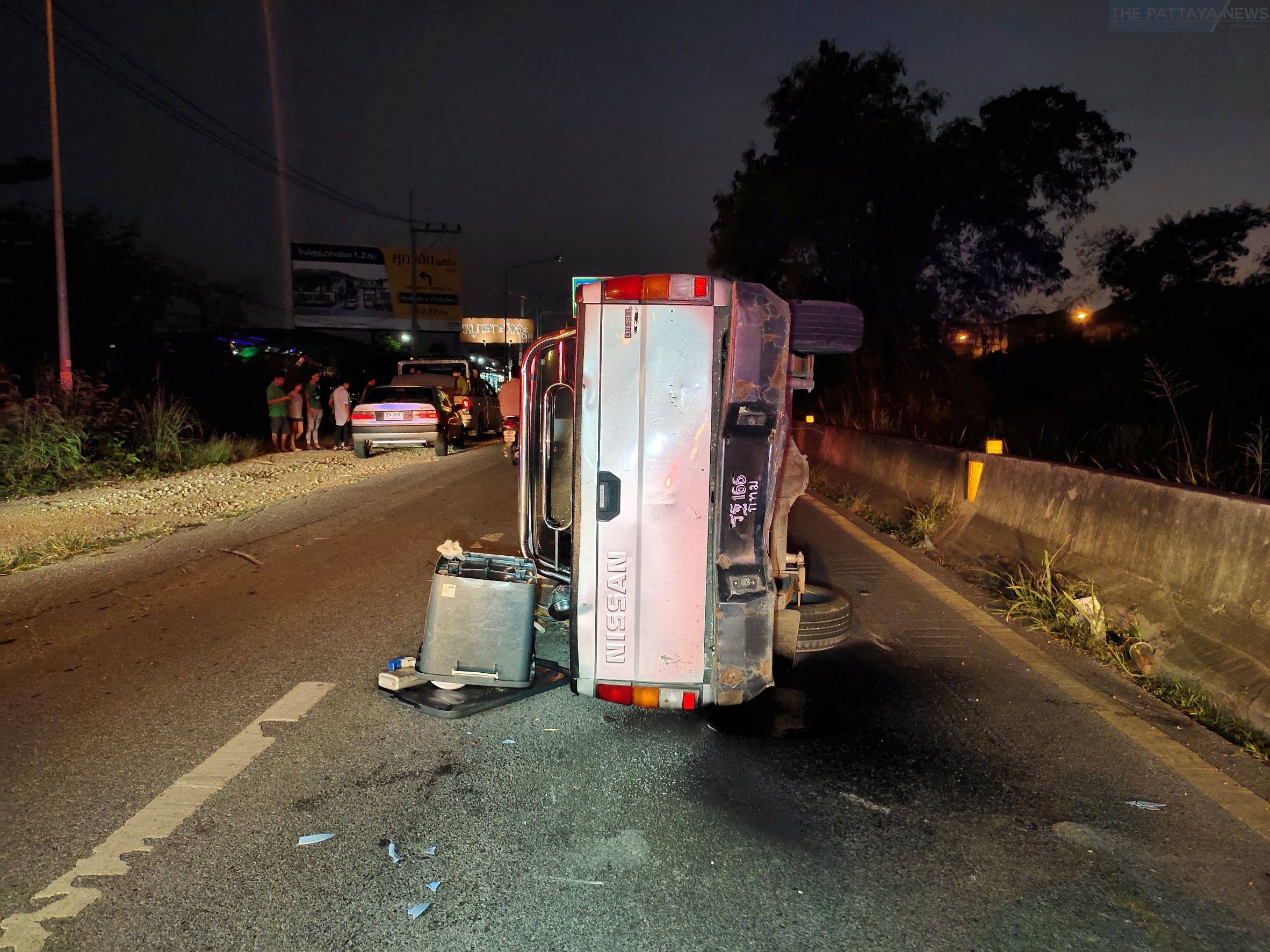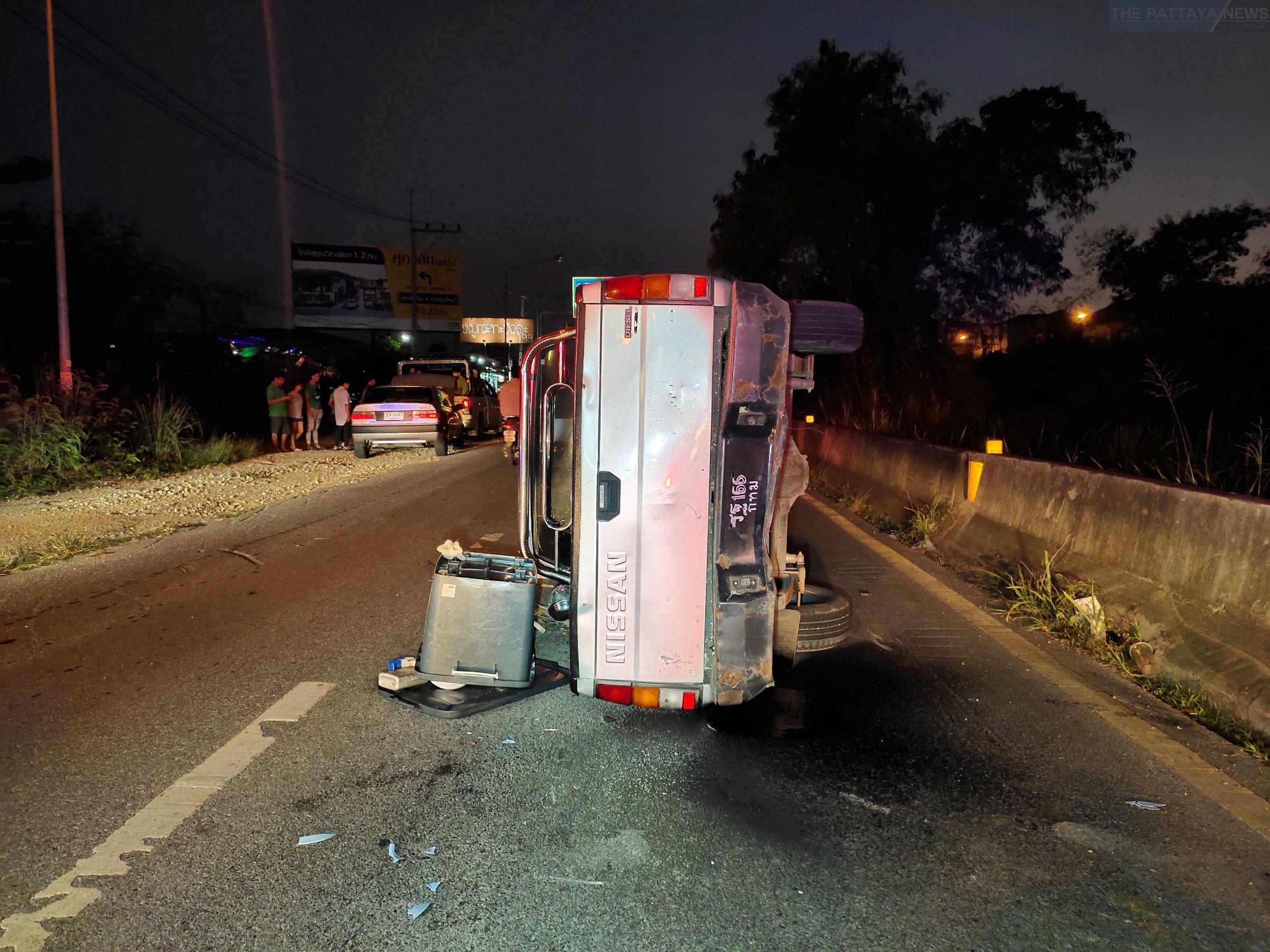 They were taken to a local hospital with moderate injuries.
The driver told The Pattaya News that they were heading back from a party. He admitted that both men were heavily intoxicated.
His passenger who was also drunk got into an argument over who could drive better and attempted to take over driving which caused the accident.