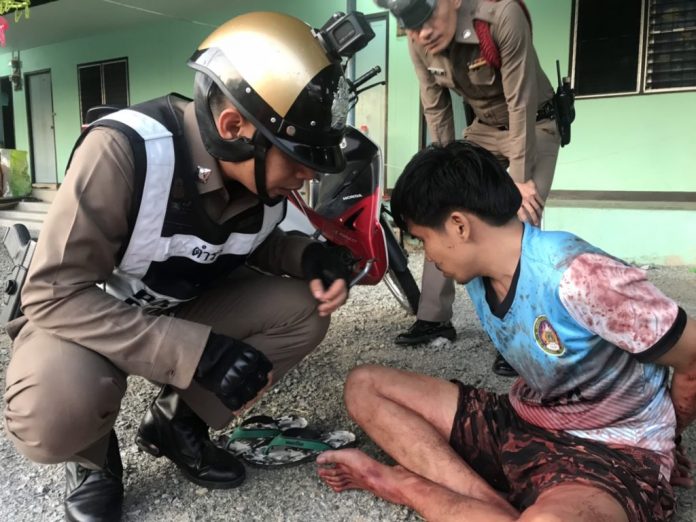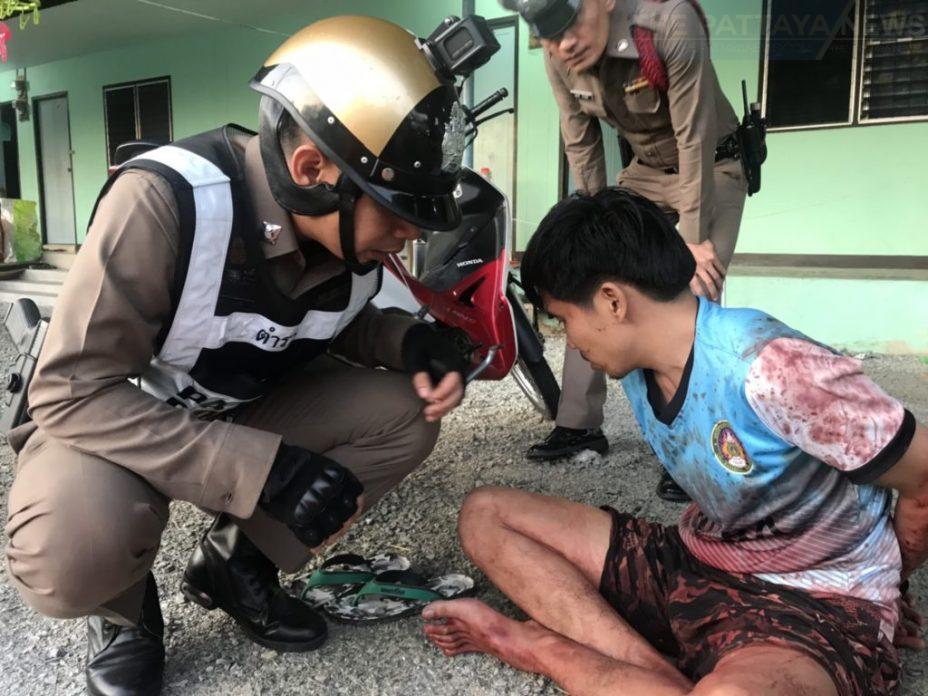 Chonburi –
A young Thai man was arrested this morning after he allegedly stabbed his friend to death with a sword this morning in Chonburi after a verbal argument.
The Sanesuk Police were notified of the incident at 5:30AM this morning at a rental room in Baan Pueak.
Police and emergency responders rushed to the scene. Inside the room they found the bloody body of a 27 year old Thai man, Mr. Eakkachai Kampanon.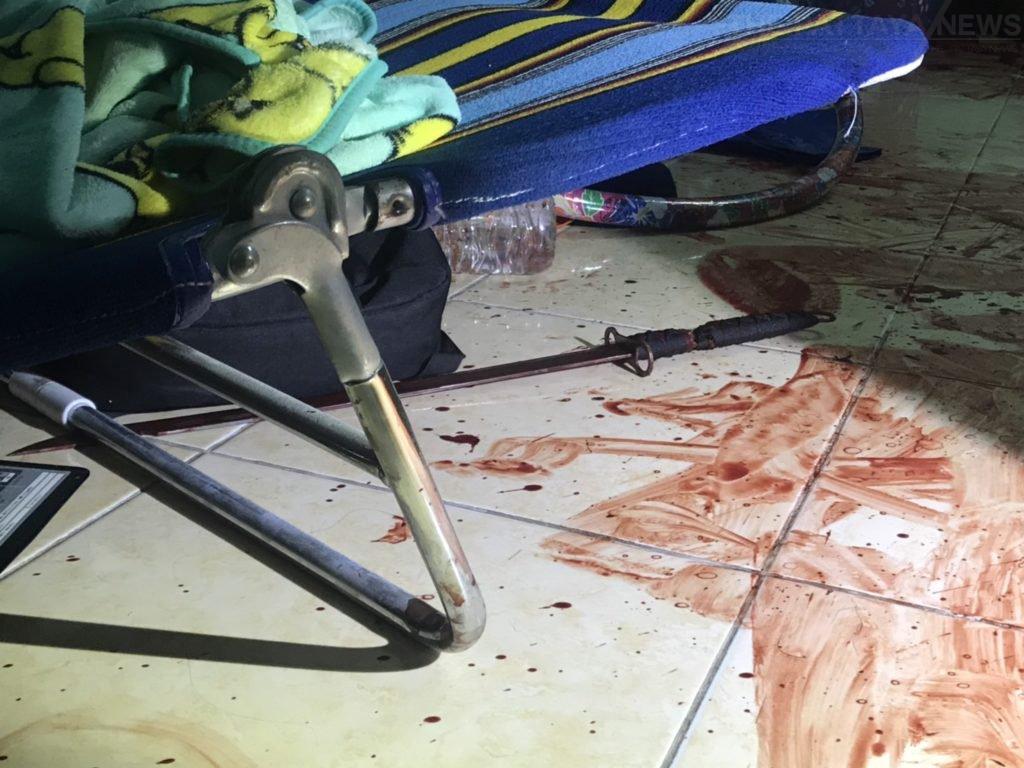 His body was taken to a local hospital. A sword with blood stains was found nearby.
The suspect is 21 year old Mr. Paitoon Kaewsanot who was arrested at the scene. According to police he was so drunk and hallucinating on drugs that he could barely speak.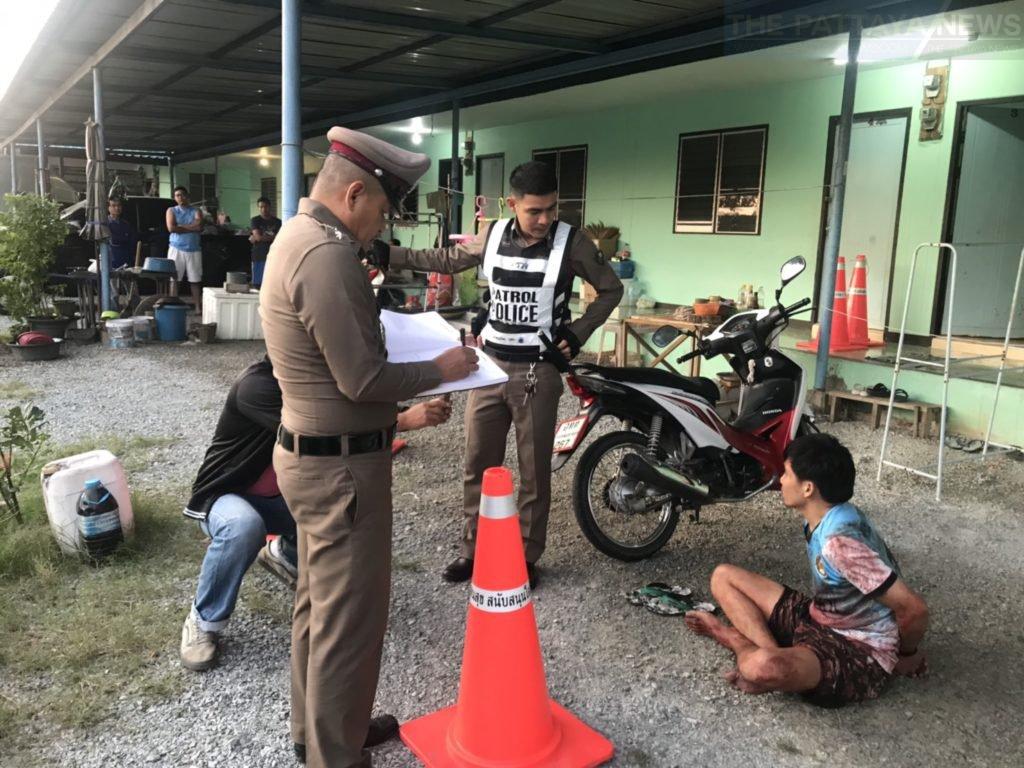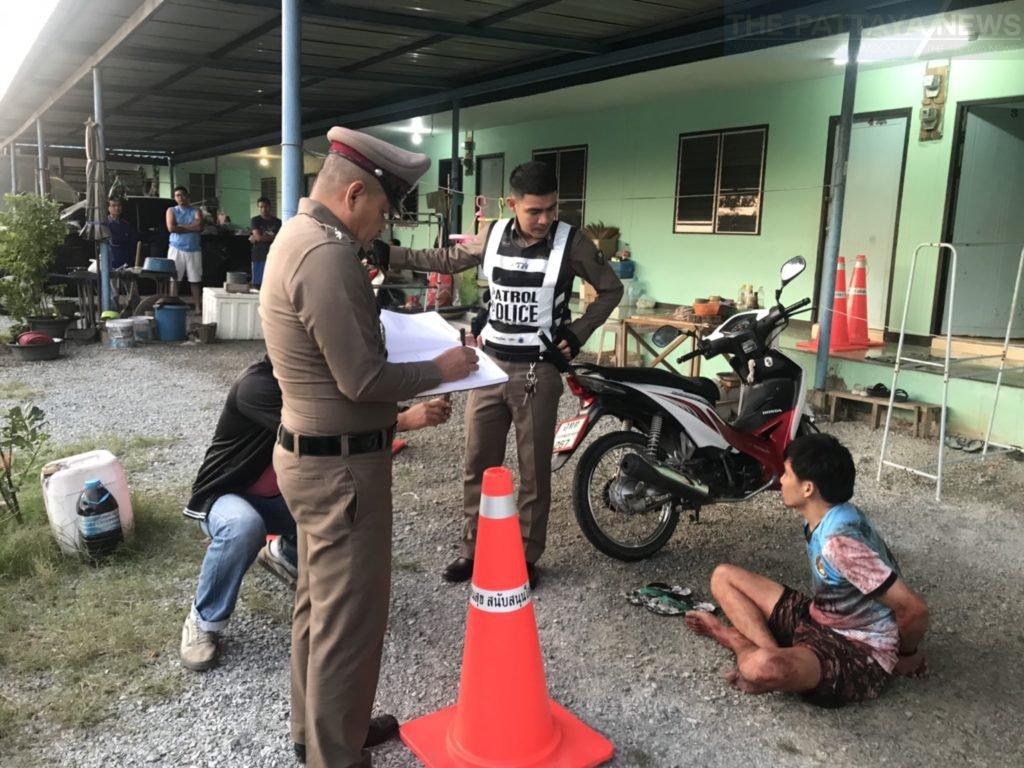 The intoxicated suspect who was talking in circles told police that he was arguing with Mr. Eakkachai who had called him to come over and drink earlier in the morning.
Paitoon claimed that Mr. Eakkachai said that he will kill Paitoon and his family during the argument. After that the suspect used the sword to stab Mr. Eakkachai to death.
Police believed that they had both taken some drugs together. Paitoon showed signs of severe intoxication and hallucination.
Paitoon has been charged with first degree murder and is currently in custody.