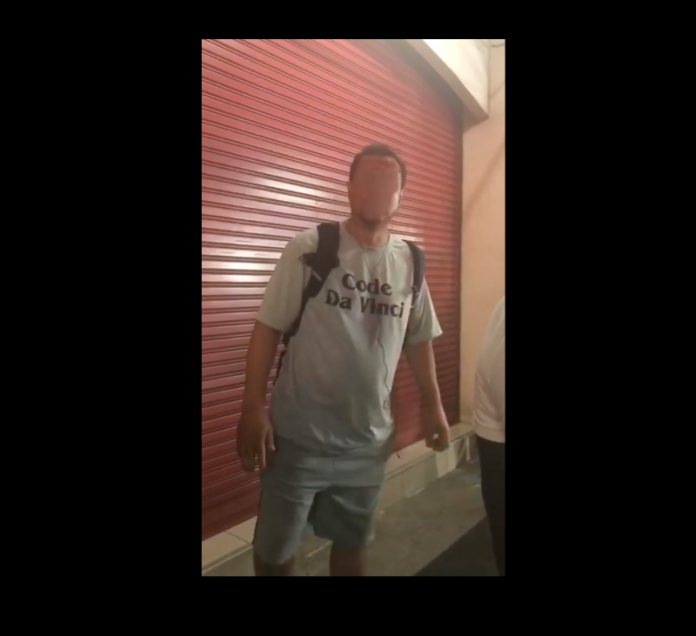 An American man has been arrested after racially abusing locals in Chiang Mai.
The man's verbal tirade, which took place on Tuesday evening at Meechok Plaza, was caught on video and shared on Facebook.
According to the Facebook user who shared the clip, the foreign man was completely unprovoked and began shouting racist insults and threatening, as well as spitting at passers by.
He also threatened to kill homosexuals and rape women and children.
Police were called and he was arrested.
As police took him away, he shouted "put me on YouTube and make me famous".
According to comments posted on Facebook, this wasn't the first time the man had been abusive and threatened members of the public. Several people say he is well known for public breakdowns and insulting others.
It was said the man has been seen numerous times out at McDonalds at Meechok abusing innocent bystanders.
The Pattaya News found what appears to be the man's Facebook, which is full of posts claiming various conspiracy theories, claiming he can vandalize businesses and do what he wants and attacks on other expats in Chiang Mai. No sign of apologies or responsibility for his behaviour can be seen. We have not published his name as the case is pending legal action and he claims to be counter performing legal action to the person who originally posted his video claiming it's slander.
According to the post on Facebook, the man has now been released and is due to appear in court in December

Source: Thai Visa.