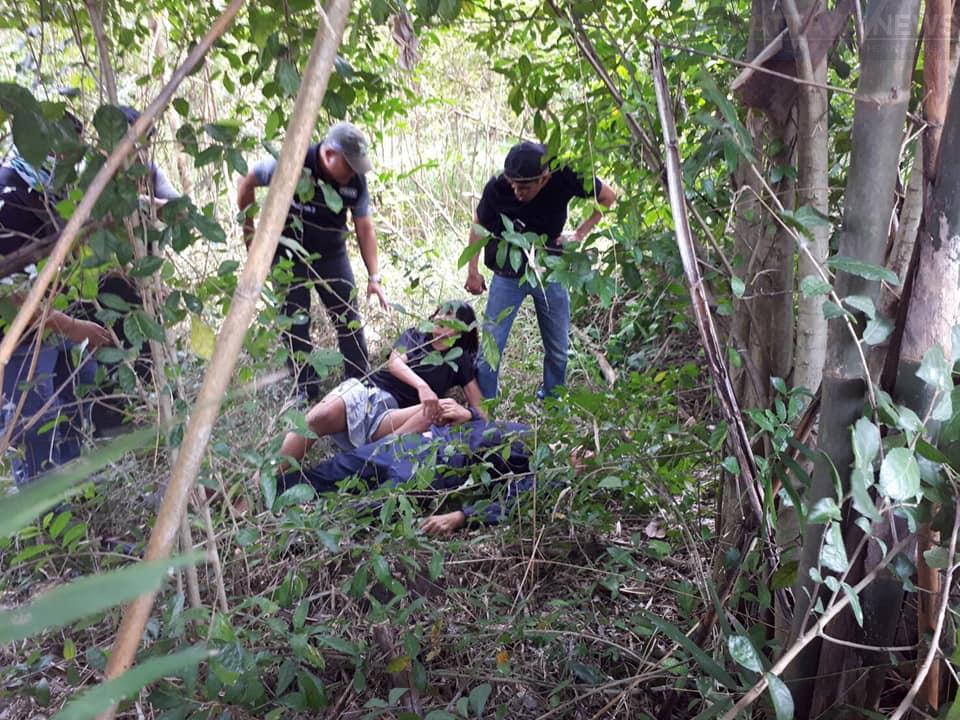 Sa Kaeo-
All three escaped fugitives from Pattaya Provincial Court are off the streets and were caught in Sa Kaeo mere kilometers from the Cambodia border late this afternoon. One, an American national is in a coma from a self inflicted gunshot wound according to Thai Police and two are in custody. The fugitives had been on the run since Monday afternoon, November 4th, when they made a daring daytime jailbreak from the holding cells at the Pattaya Provincial Courthouse located in Jomtien.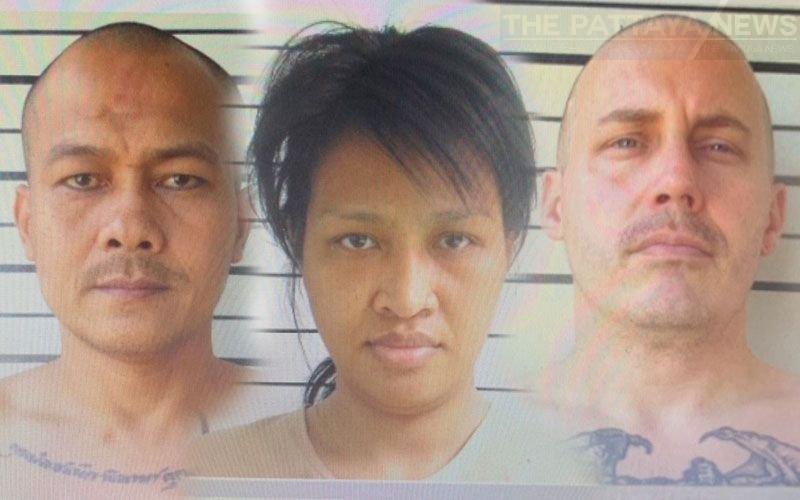 The three prisoners, who were named to the press as Mr. Bart Allen Helmus, 39, an American citizen, his wife Sirinapa Wisetrit, 31 and a 41-year-old Thai man, Mr. Noi Ton Nintet, escaped the Pattaya Provincial court around 3:30 PM Monday. CCTV at the scene showed a chaotic scene, with the prisoners stabbing one guard with a small knife, Captain Tanamet Potipan and taking his prison keys and threatening other guards at the entrance with a firearm. It is still unclear how the prisoners obtained the weapons and the incident remains under investigation according to Pattaya and Nongprue police.
Captain Tanamet is still recovering at a local hospital and remains in serious but stable condition.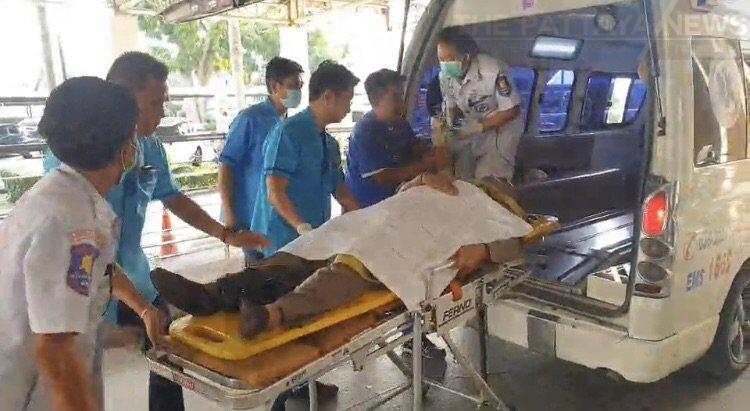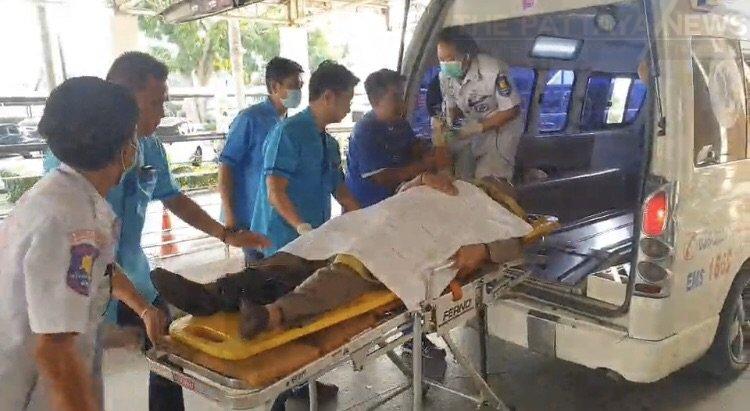 The prisoners then unlocked the entrance to the court using the stolen keys, as video on CCTV shows, while threatening to shoot courthouse guards at the entrance and demanding they lay on the ground. They fled, still in shackles, to a waiting Silver-White Izuzu D-max pickup truck that had been left in front of the courthouse with the keys inside by two Thai accomplices, named only at this time to the press as Max and Orn.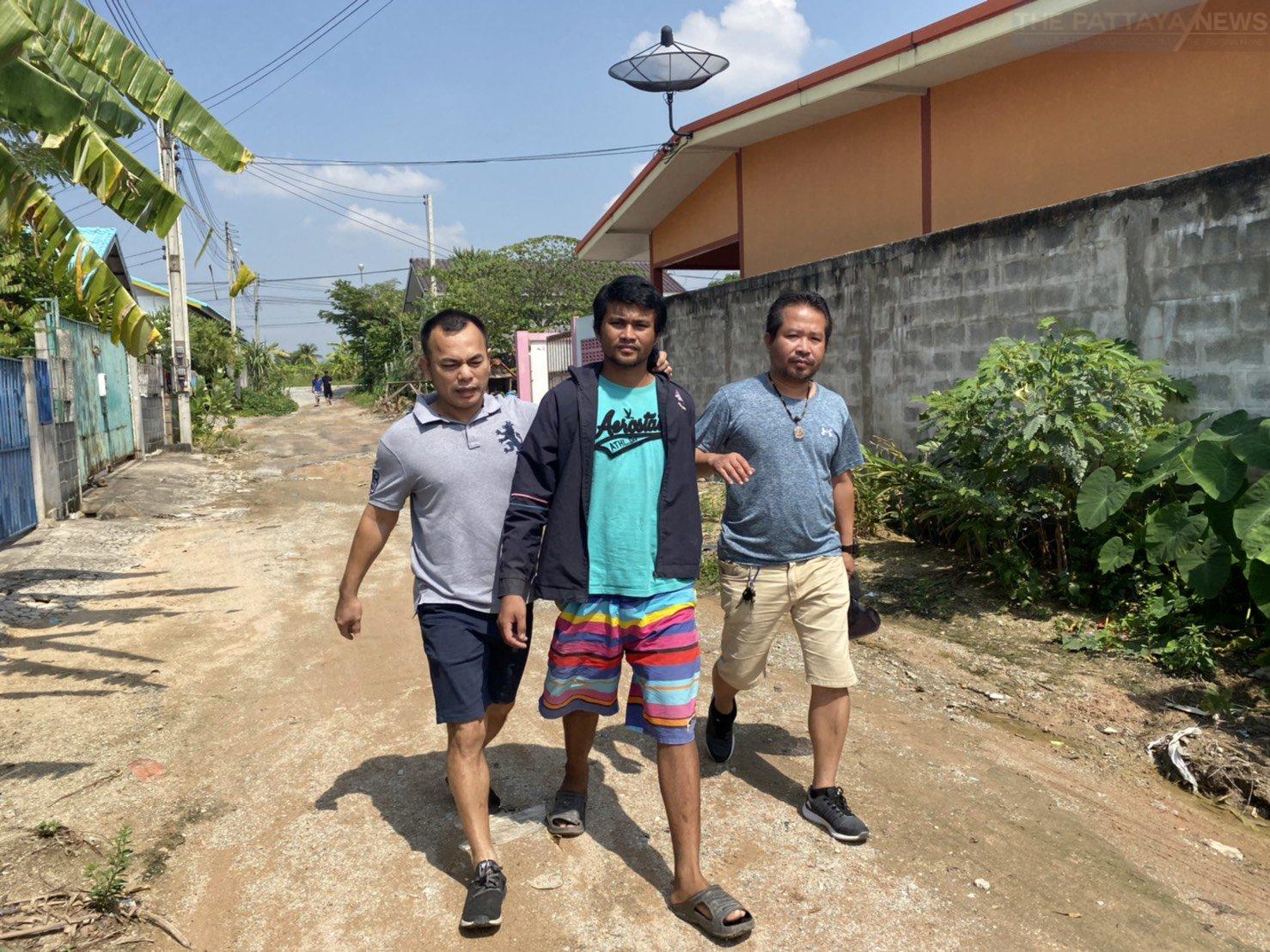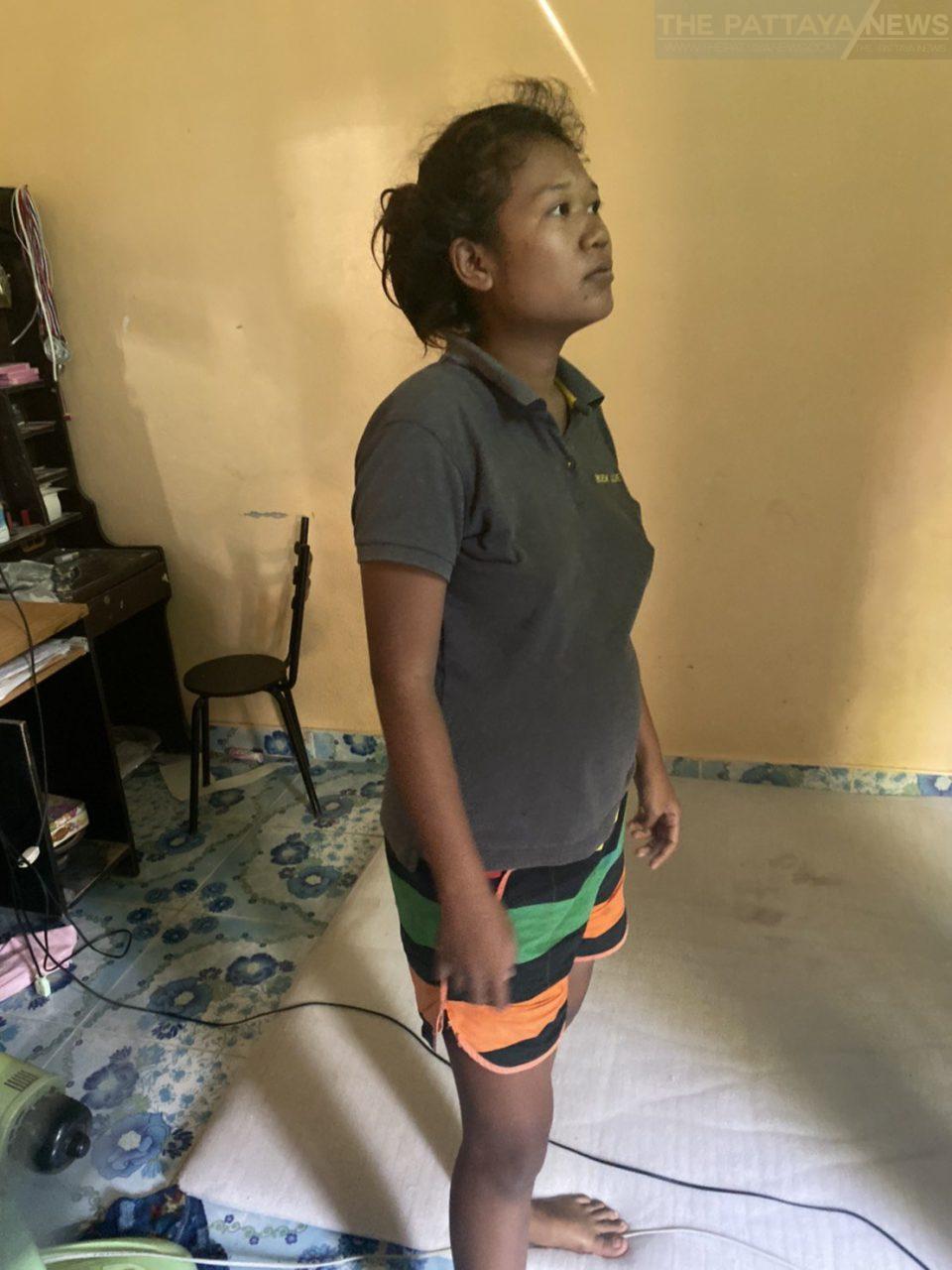 Police set checkpoints across the Pattaya and Chonburi area, hoping to catch the suspects overnight on Monday. Social media was abuzz as police warned that the fugitives were armed and dangerous. Meanwhile, the trio fled to Sriacha, not far from Ton's family home and spent the night in an unknown location.
On Tuesday afternoon the trio made their way to Sa Kaeo in an attempt to flee to Cambodia, switching vehicles twice in a plan that was according to Thai police well-formed and planned. They had changed clothes and managed to remove their shackles. Utilizing tips from the public and CCTV Thai police found the original escape vehicle Tuesday afternoon abandoned on a highway South of Pattaya as well as identifying the accomplices who assisted them in escaping and arresting them at their homes in the local Pattaya area.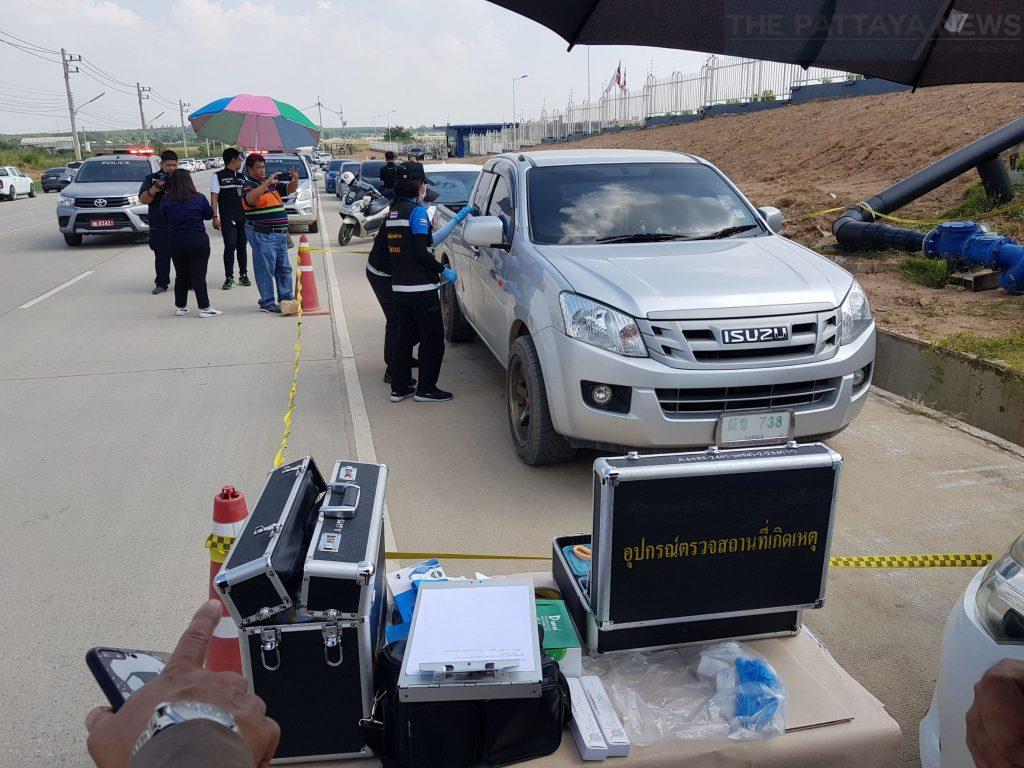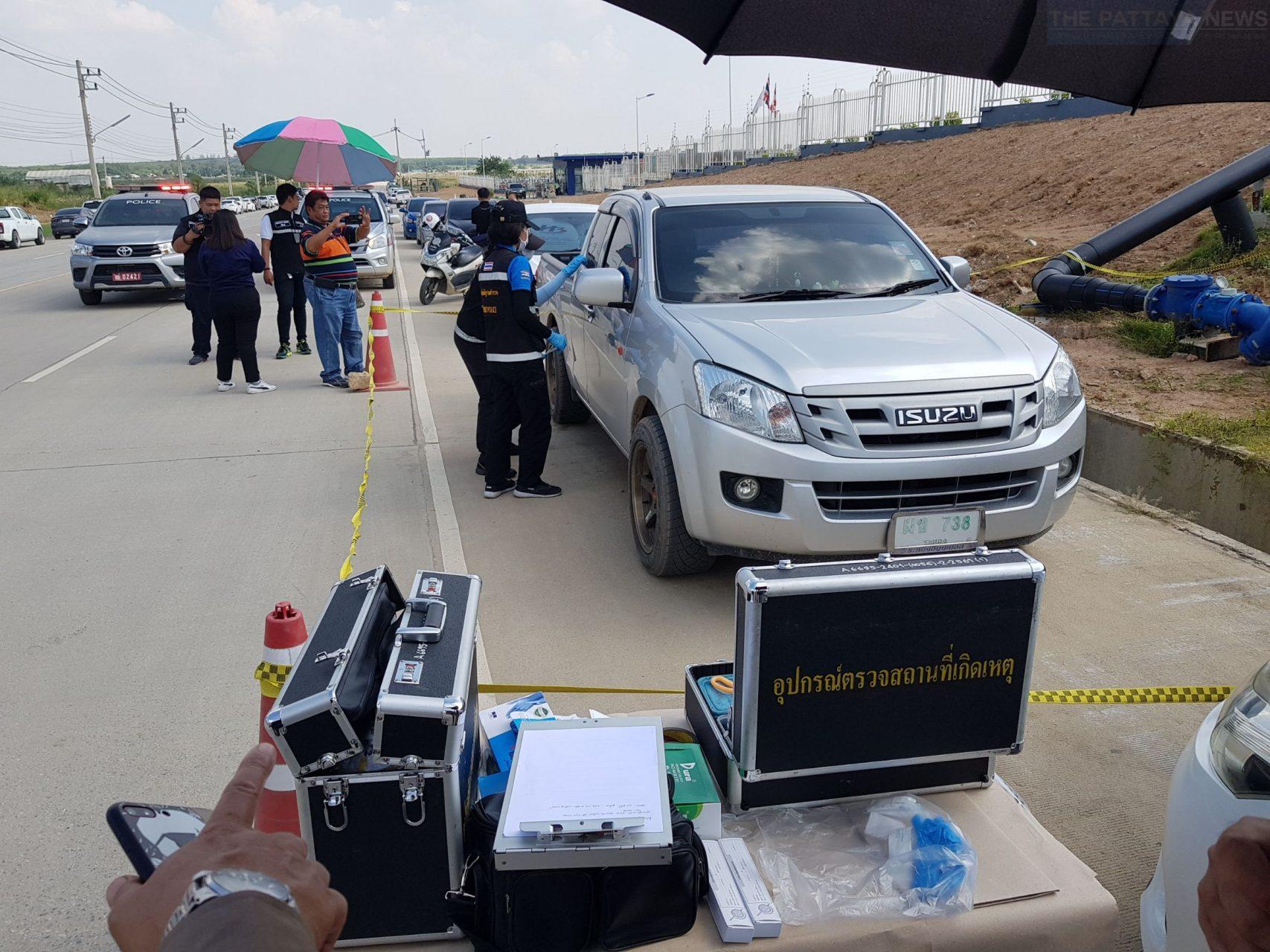 Police managed to identify one of the vehicles used during the swap and shared it on social media Tuesday evening, offering a 50,000 baht reward if someone came forward with more information. Meanwhile, the vehicle was spotted near Sa Kaeo, on the border with Cambodia, and police knew time was running out to still catch the trio in Thailand. They had also garnered additional information about the escape plans from the two accomplices already in custody.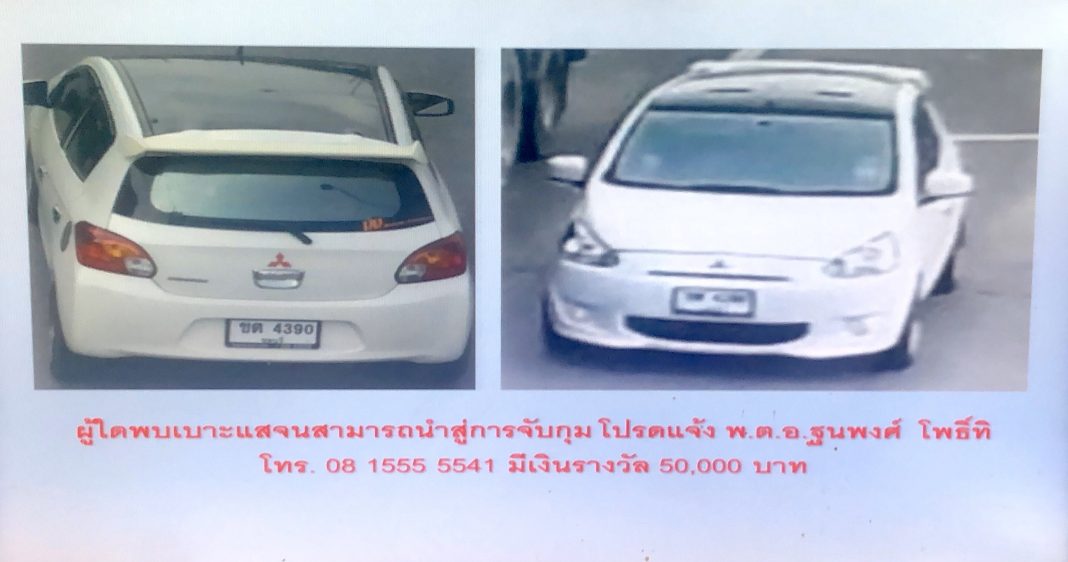 Early Tuesday morning around 1:00 AM a tip came into Thai police identifying the vehicle in the picture above and police responded quickly in Sa Kaeo, about thirty kilometers from the border to Cambodia. In the vehicle, they found a Thai couple and initially believed the female may have been Sirinapa herself. However, these were additional accomplices and after several hours of interrogation, it was determined that the original trio of suspects were still on the run. The names of these accomplices have not been released at this time.
The net, however, was closing. Police interrogated the new suspects and garnered additional information which reinforced that the trio was now attempting, via land, to make it to the Cambodia border. Hundreds of police, army, special forces and volunteers combed the area throughout the night. Sa Kaeo residents and heads of local villages were told to report anything suspicious and to stay indoors. The area around the border is very rural and wooded and the task to find the trio was challenging.
Wednesday afternoon, a mere few kilometers from the border to Cambodia in Sa Kaeo, police followed a series of tips from local residents and zeroed in on the location of the escaped prisoners. After being surrounded by police and encouraged to turn himself in, Mr. Noi Ton Ninthet, 41, did so, wearing only boxers to show he was unarmed as he walked across a field. He had two additional female accomplices with him assisting in the escape, bringing the total up to six people who had helped the trio. Noi was also awaiting trial for very serious drug dealing charges and according to the police is also a dangerous high-level drug dealer.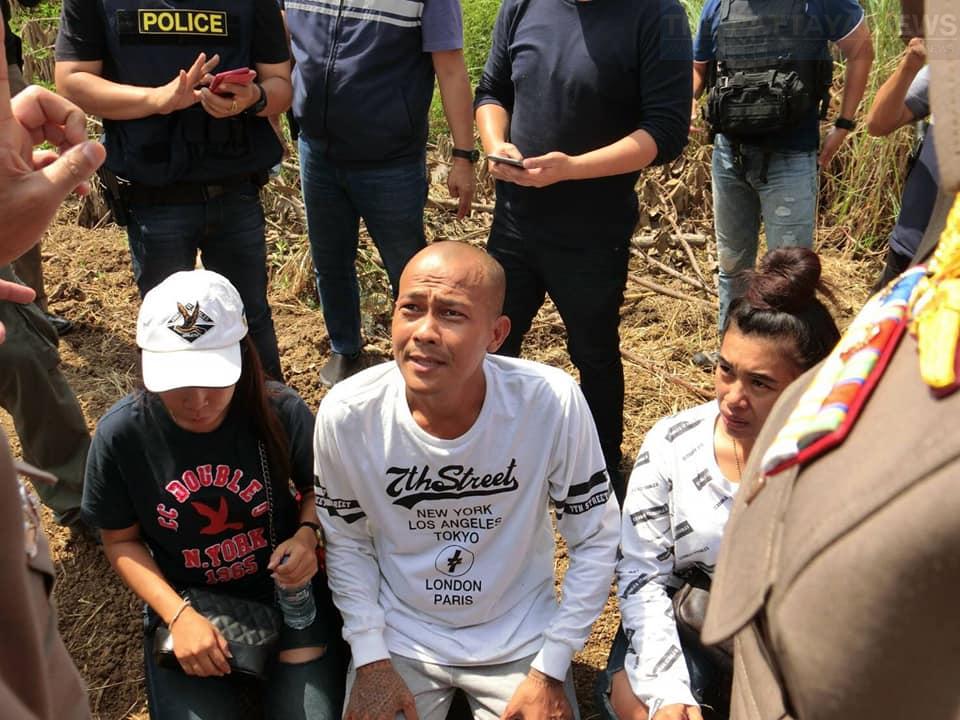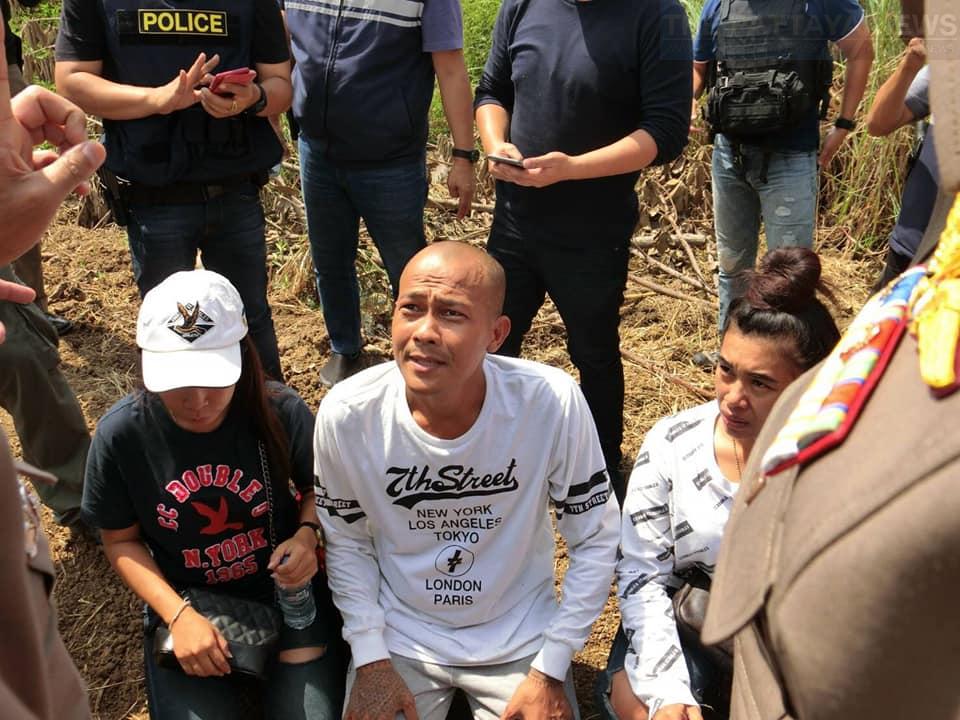 The search wasn't over. Thai police knew that the final two fugitives were not far from were Noi was found. Police managed to make contact with Mr. Helmus in a forest nearby, however, he refused to negotiate and threatened several times to open fire with the weapon he had with him. Ultimately, Mr. Helmus shot his wife and himself in a murder-suicide attempt as police closed in on them to forcefully take them into custody.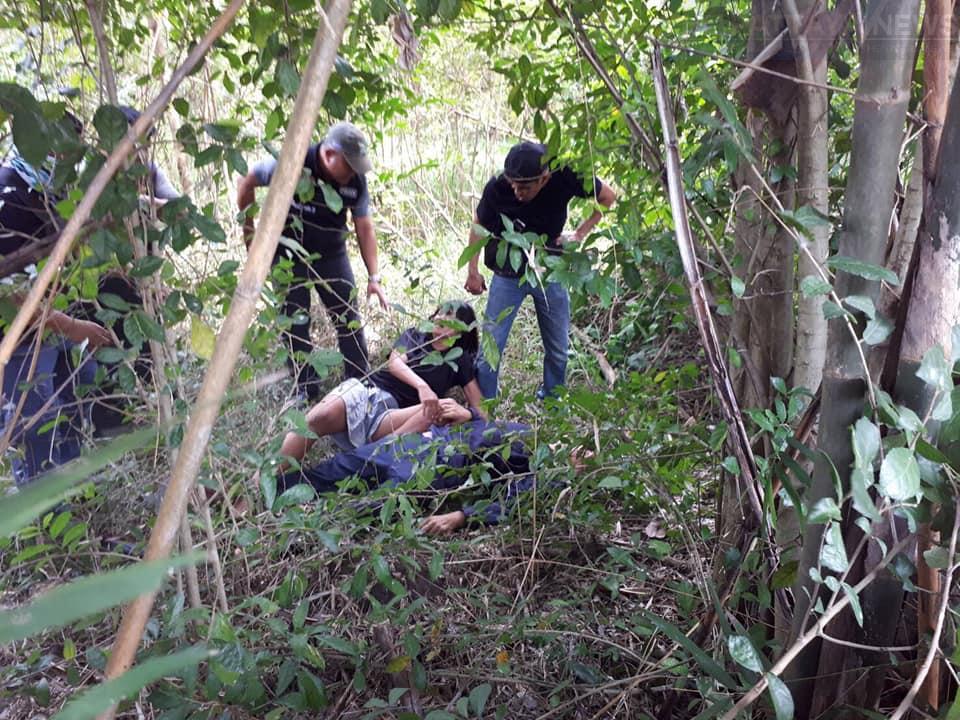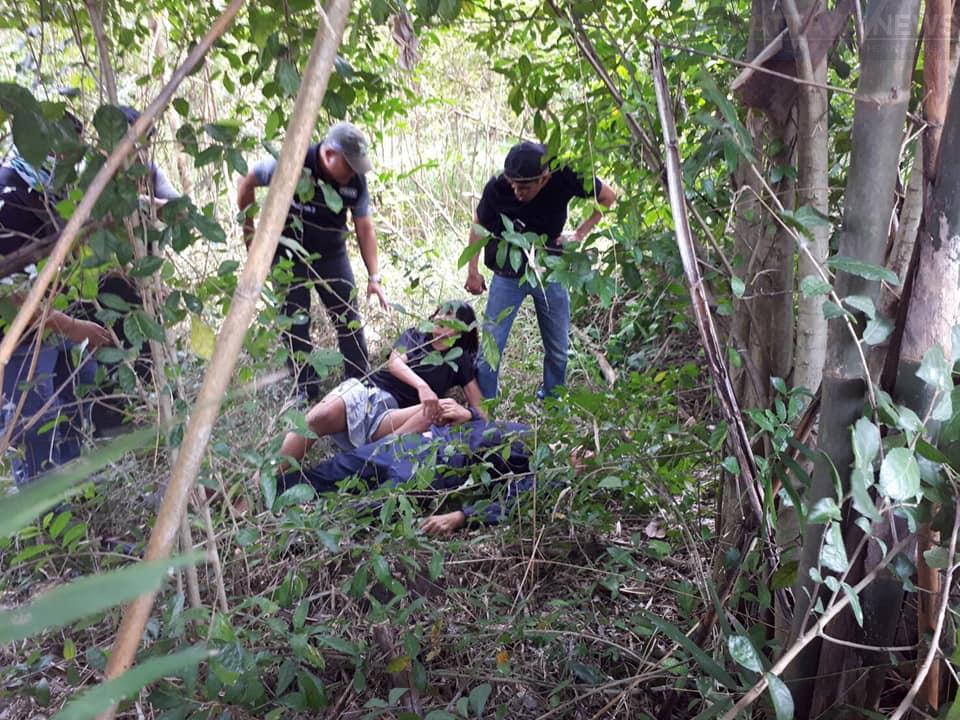 Bart Allen Helmus, a 39-year-old American facing the death sentence and life in prison for alleged drug dealing in the Pattaya area is in a coma from a self-inflicted gunshot wound according to police.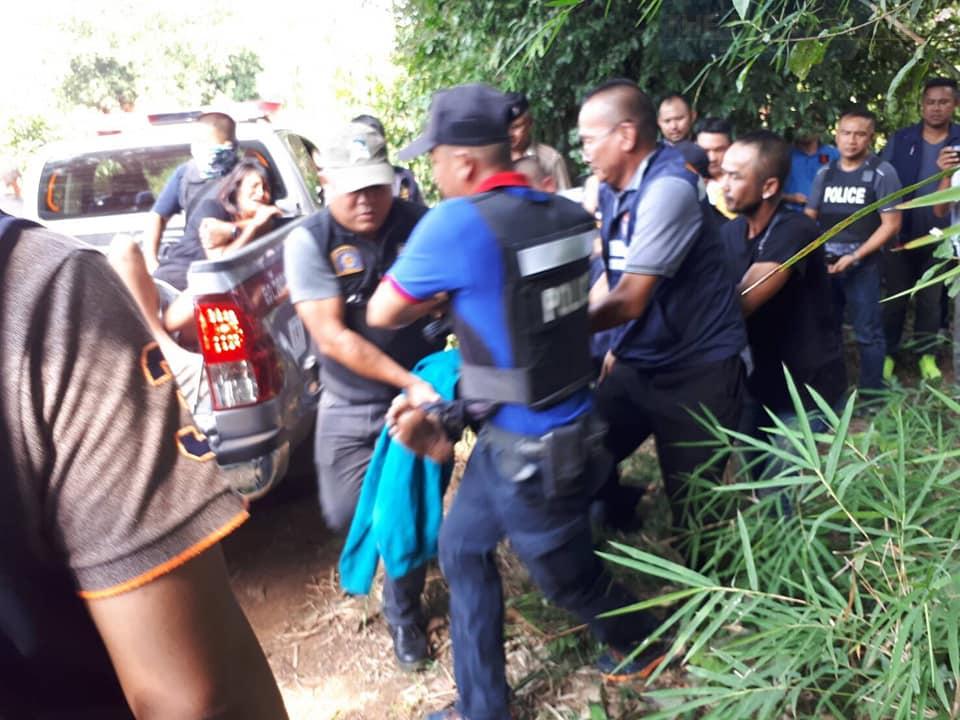 Sirinapa Wisetrit, 31, his wife, suffered minor injuries after being shot by Bart in an attempted murder/suicide as police closed in and is in custody. She is three months pregnant with his child. The child is unharmed.
They were both originally arrested on July 13th of this year in Pattaya, Thailand with 988 grams of crystal methamphetamine, known locally by its slang name "Ice", a firearm with a significant amount of ammunition and 205,000 baht in cash alleged to be earned from dealing drugs in the Pattaya area. They were caught in a sting operation involving an undercover informant purchasing Ice from them at their home which then led to a successful police raid. Mr. Helmus allegedly admitted to the crime and stated he had purchased the drugs from the darknet over the internet. They were both facing a maximum penalty of the death sentence and life in prison.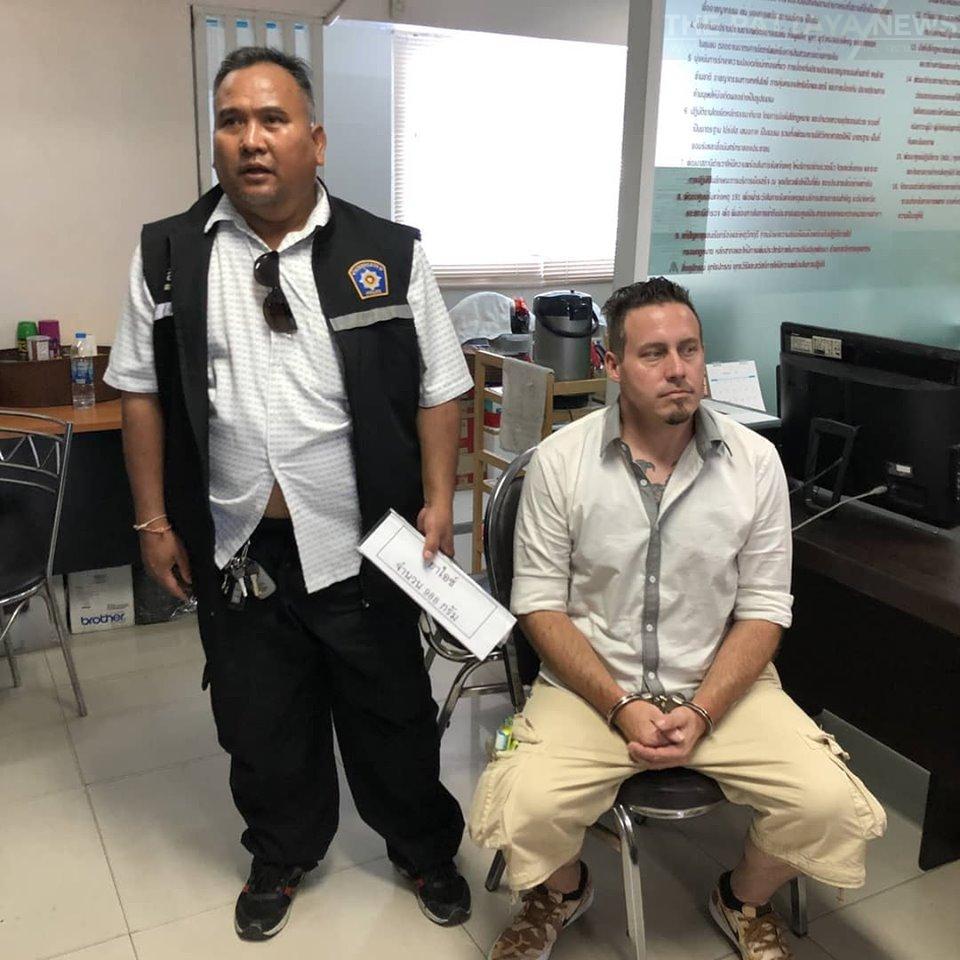 Police had originally identified Mr. Helmus from a tip after another foreigner, who has not been named to the press, was caught with illegal drugs attempting to leave the country and in a plea agreement provided a tip identifying Mr. Helmus as the original seller of the merchandise. Pattaya Police told the Pattaya News back in July that Mr. Helmus had been on their radar for some time and had been operating in Pattaya selling drugs for quite some time, living up a lavish lifestyle.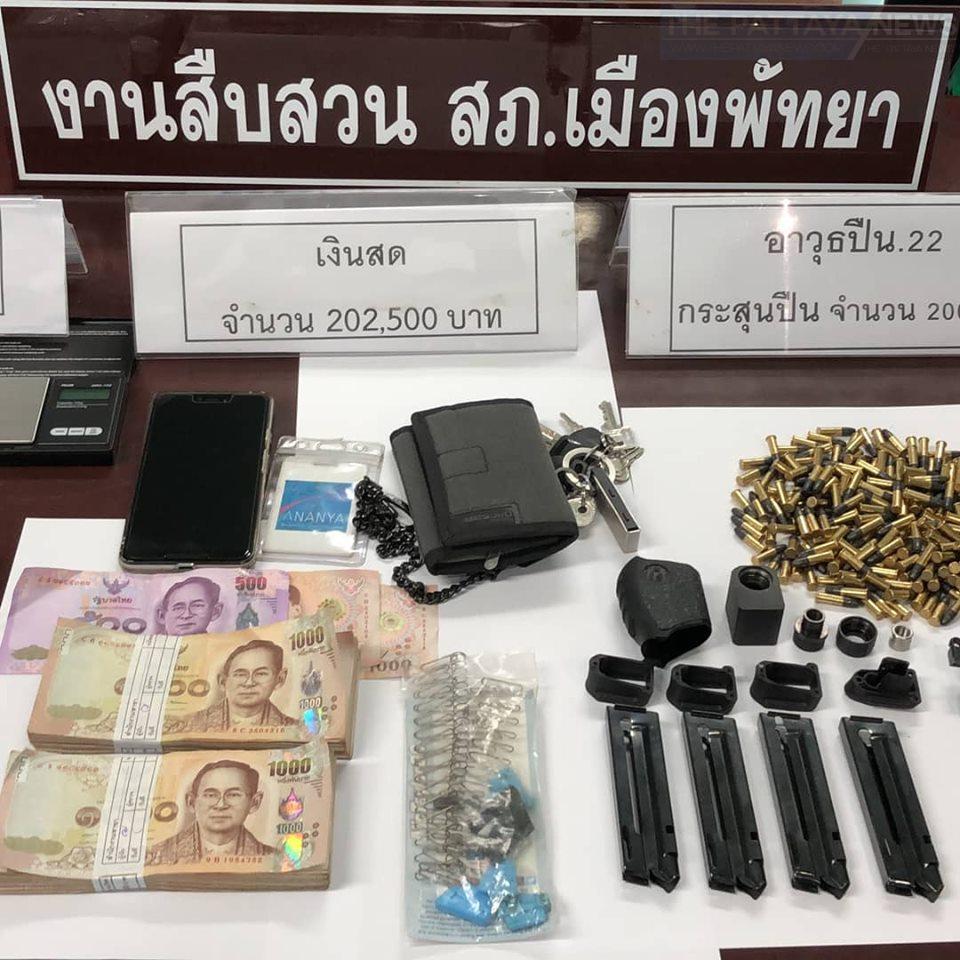 The fugitive suspects and all the accomplices are all expected to be returned to the Pattaya Remand Prison and face many additional charges.
Police believe there may be additional accomplices and the investigation continues into the escape and the incident. Stay tuned to the Pattaya News for the most recent developments.
Correction: An original report stated that Mr. Helmus was deceased, based on statements from medical personal, Thai media, police and army officials in the area. A hospital director later corrected this and said he is on a respirator and in a coma near death in critical condition, possibly brain dead, but his heart is beating.