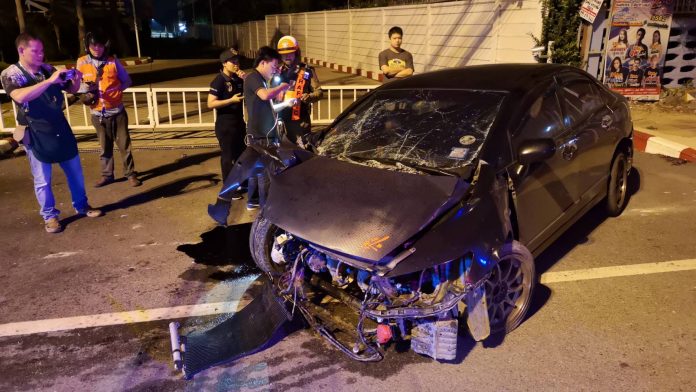 Pattaya-
A 32 year old Jomtien resident, who was not identified by name, crashed his vehicle into an electric pole at high speed at 5:30 AM this morning not far from Homepro on Sukhimwit road in Central Pattaya.
Responding to the scene of the accident local police, led by Lieutenant Natthaporn Saengsri, deputy investigation officer of the Pattaya City Police station, discovered the driver sitting on a sidewalk in a heavy state of intoxication.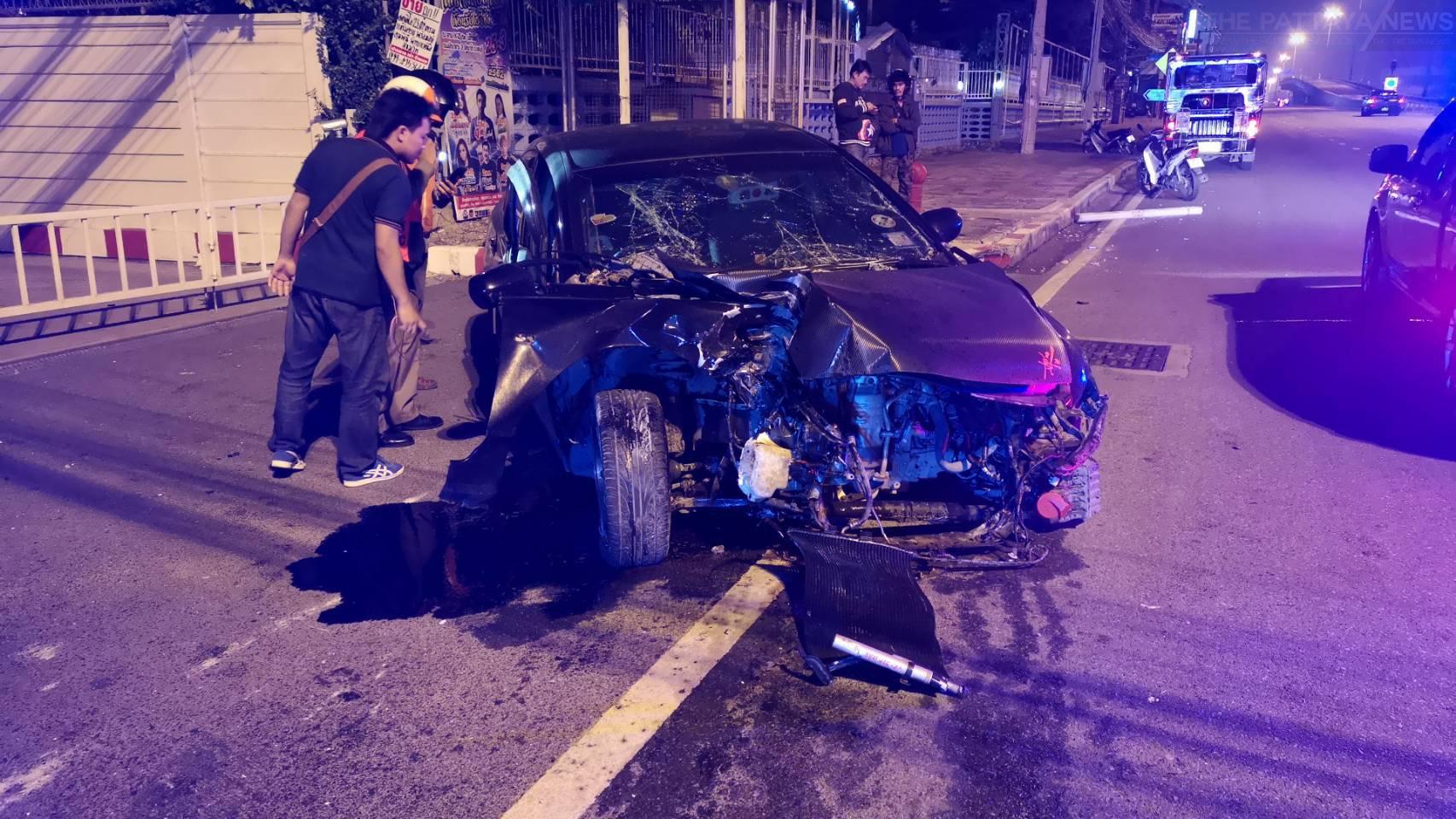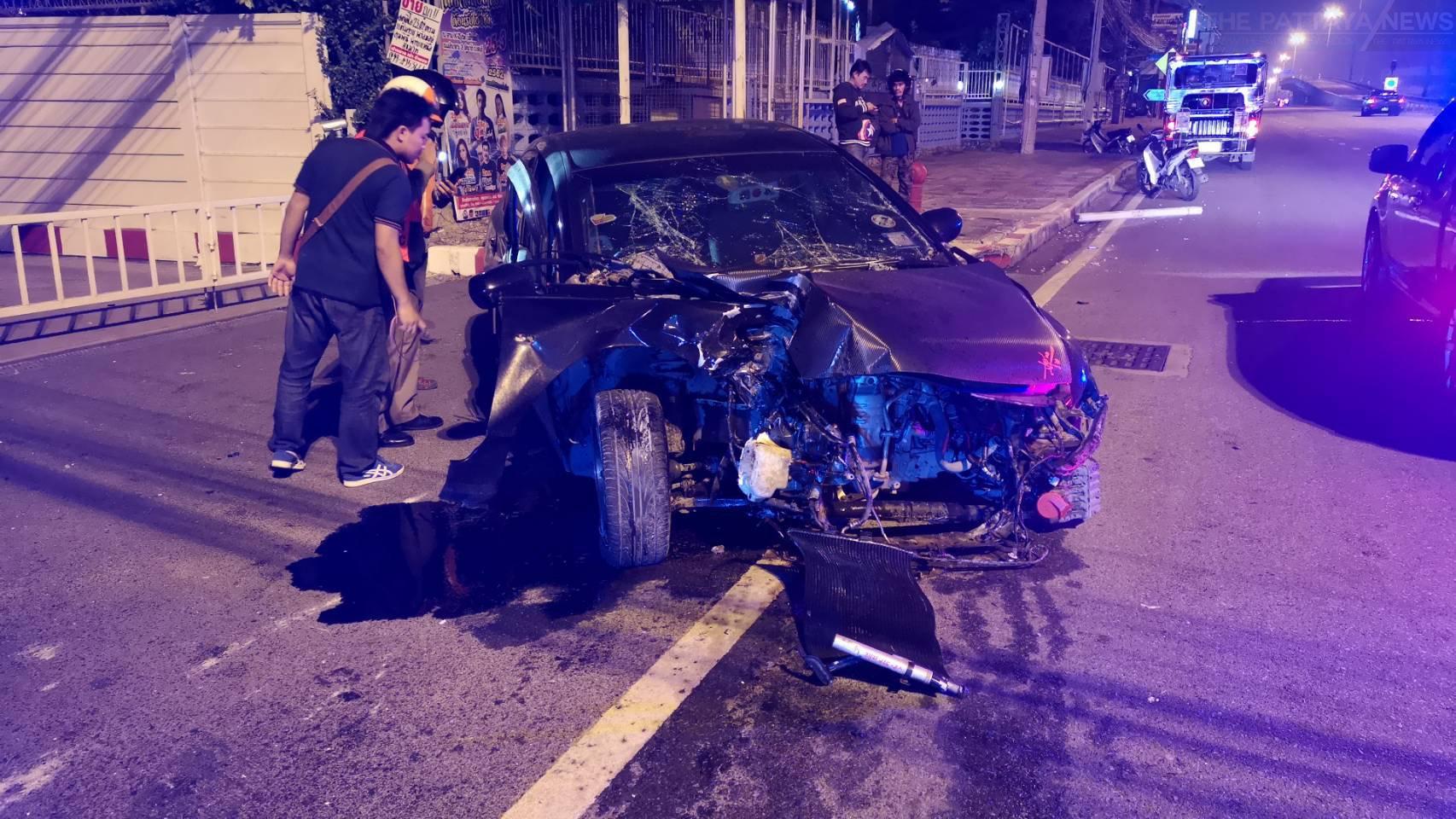 The driver stated he remembered leaving Jomtien but must have fallen asleep at the wheel. Officers performed a blood alcohol test at the scene and discovered the man was far above the legal limit.
He was arrested at the scene and taken to the police station for legal proceedings. The suspect was not injured in the car crash.