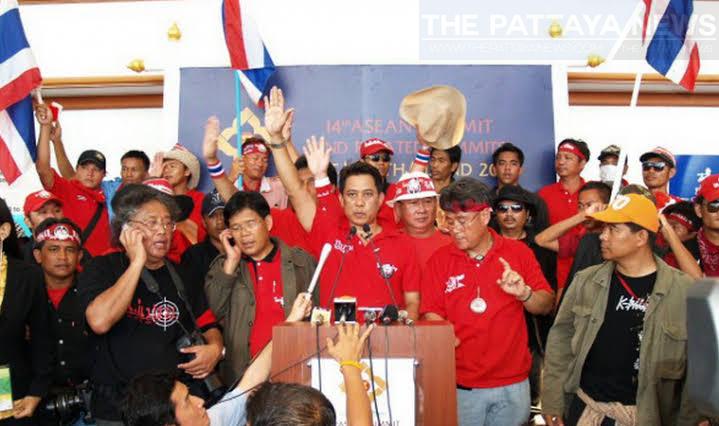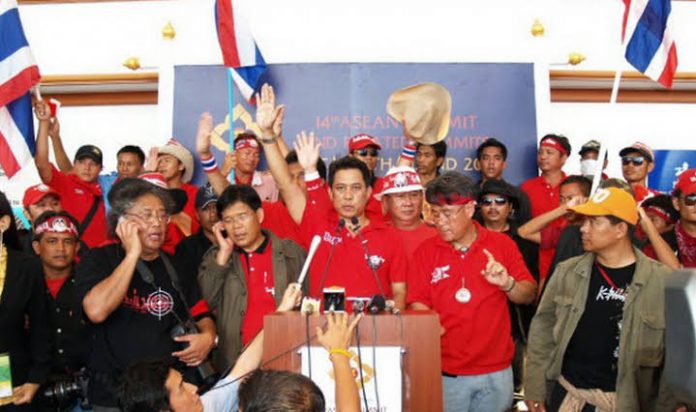 Jail for red shirt leaders after failed ASEAN summit in 2009 in Pattaya
Pattaya –
The Pattaya Provincial Court today ruled to jail three red shirt leaders for inciting protesters at the failed Asean summit in 2009 in Pattaya.
In 2009 at Pattaya, red-shirt protestors were protesting against the prime minister at the time and demanding his resignation and stormed the ASEAN summit causing chaos and world leaders to be evacuated.
Read more about the previous story HERE.
https://pattayaunplugged.com/the-story-of-the-failed-asean-summit-in-2009-in-pattaya-with-video/
Today, three red shirt leaders who are Lt Col Waipoj Arphonrat, Samrueng Prachamrua and Worachai Hemma have been sentenced to four years in prison with no suspension of time.