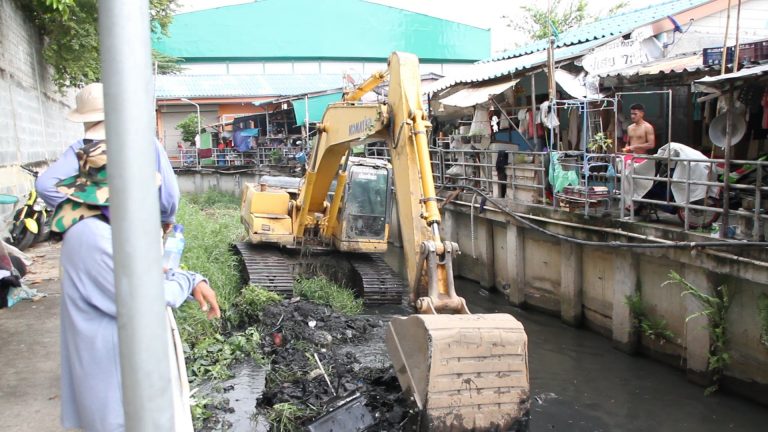 Canal cleaned in Pattaya to prepare for High Season and next few months
Pattaya –
A critical drainage canal in Pattaya is being cleaned to prepare for the next few months and after multiple resident complaints.
Pattaya City Deputy Mayor Banlue Kunlawanit inspected Nokyang Canal. The canal was cleaned and garbage, rocks and grass were removed. The cleaning took several hours and rented construction equipment.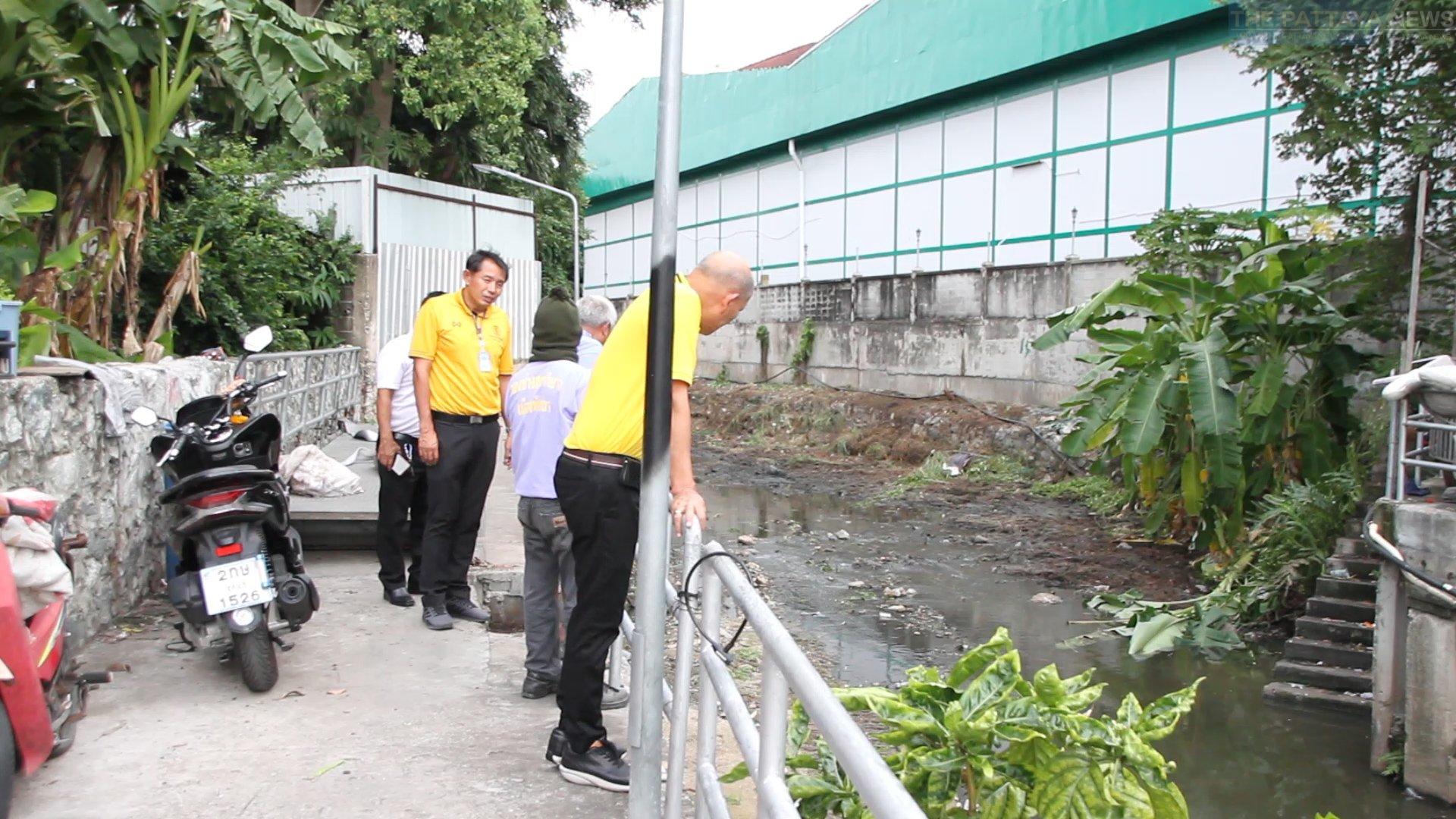 The cleaning is to prepare for the next few weeks where water will be washed from town into the canal. This way they hope to prevent floods in residential areas.
It will take about two to three more days for the cleaning along the canal. City officials hope this will alleviate some flooding in South Pattaya.