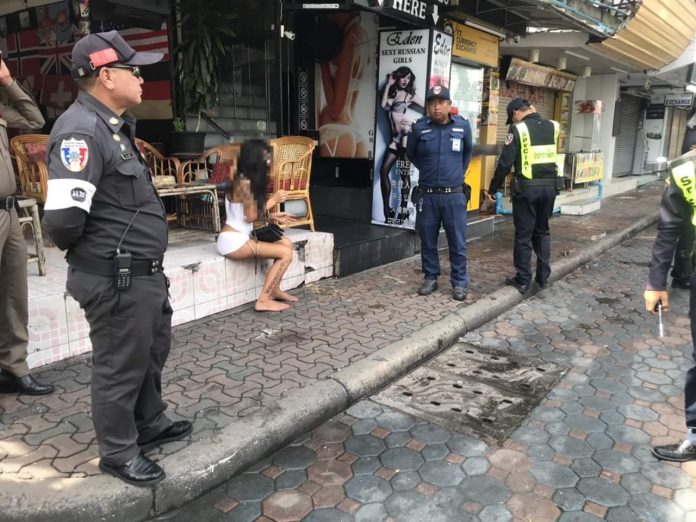 Pattaya-
Pattaya Law Enforcement reported that over the weekend at 10:00 AM a transgender person got into a confrontation with a Thai male, allegedly alcohol fueled, in front of Soi Diamond.
The argument escalated and the transgender took out a razorblade, severely cutting the Thai man on the arm who fled down Walking Street chased by the suspect.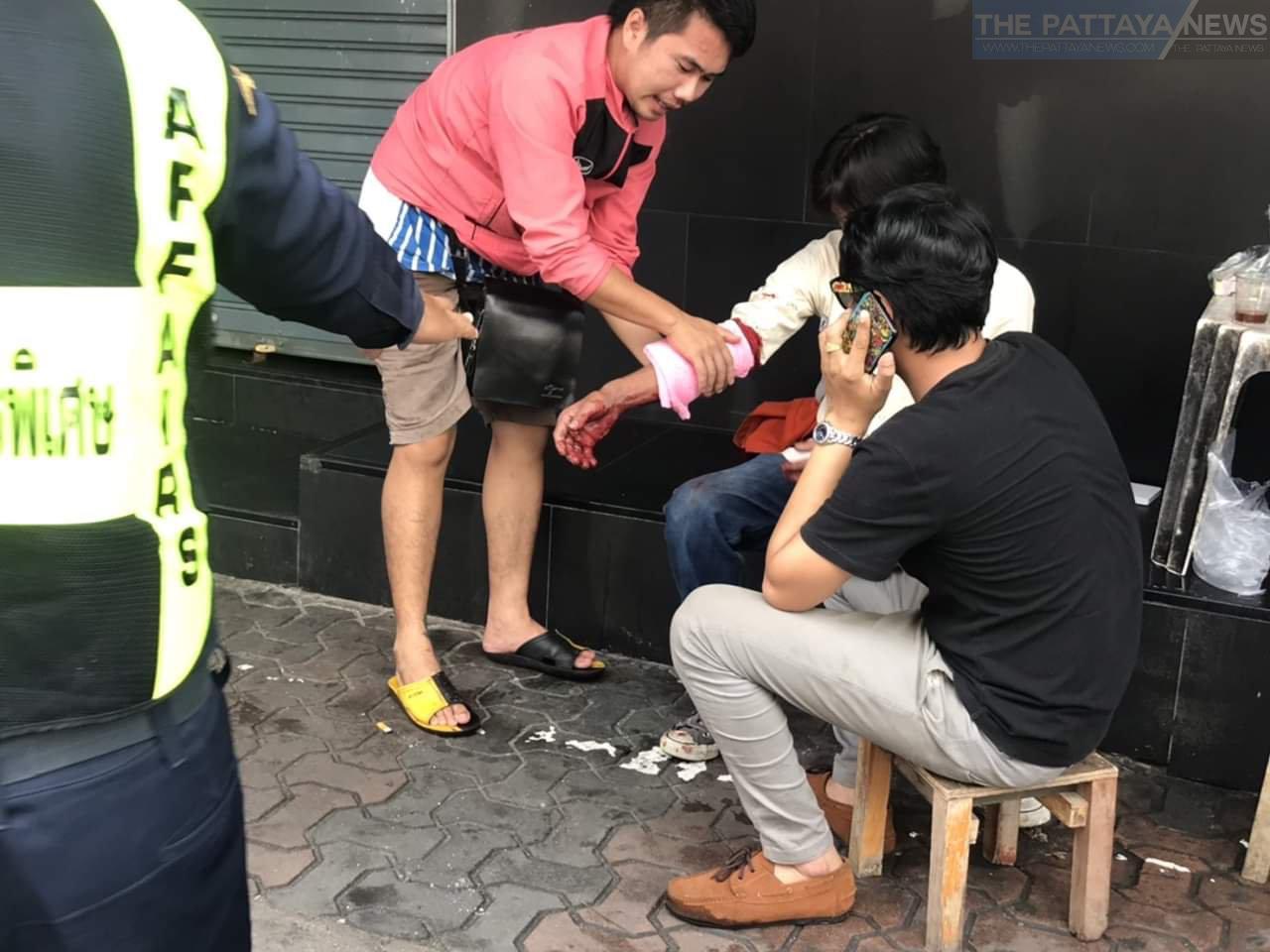 Law Enforcement officials in the area spotted the man bleeding heavily and came to his assistance. They called emergency services and also arrested the transgender, named only by the nickname Balloon.
The suspect faces charges of assault with a deadly weapon. The Thai man is recovering in a local hospital.