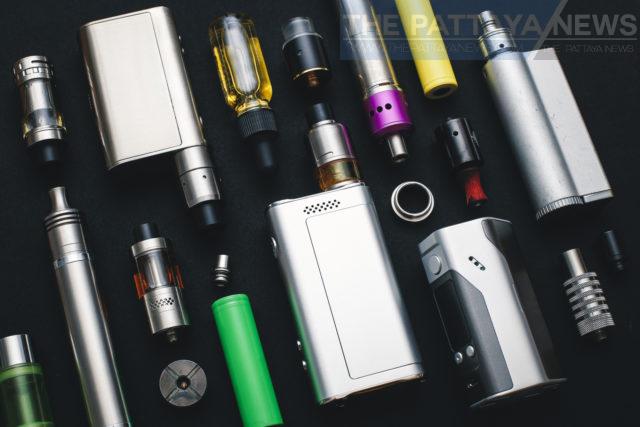 Bangkok-
Thailand has begun, once again, to focus heavily on vaping and penalizing those who use and sell the devices and liquid. This renewed crackdown follows global headlines of vaping deaths in the United States and questions about the safety of vaping.
Electronic cigarettes have been banned in Thailand since 2014 but enforcement of the ban has been sporadic. However, a report in the Chiang Rai Times says Thai authorities are now cracking down hard, with thousands of e-cigarettes confiscated in the last 3 weeks.
In Pattaya, The Pattaya News notes, we routinely get word of high fines, usually around 20,000 baht or more, of usually foreigners who are caught using the devices. Pattaya Police have stated to us in the past that stopping vaping is a top priority and the purpose is to protect the health of both residents and tourists.
At a press briefing this week, the police, working with a consumer protection agency, confirmed they had launched a crackdown and had arrested 10 people for being in possession of nearly 600 electronic cigarettes and 500 bottles of vaping liquids.
Police stated that the crackdown continues and warn both tourists and residents that vaping is strictly against the law in Thailand and prohibited in all forms. New signage in multiple languages is setup at the airports in the country to warn tourists about bringing the devices and liquid into the country.
Meanwhile, customs officers have been getting training to detect the items being brought in against the law and new X Ray machines that should be working by early next year will help detect vaping equipment as well coming through baggage at the airport.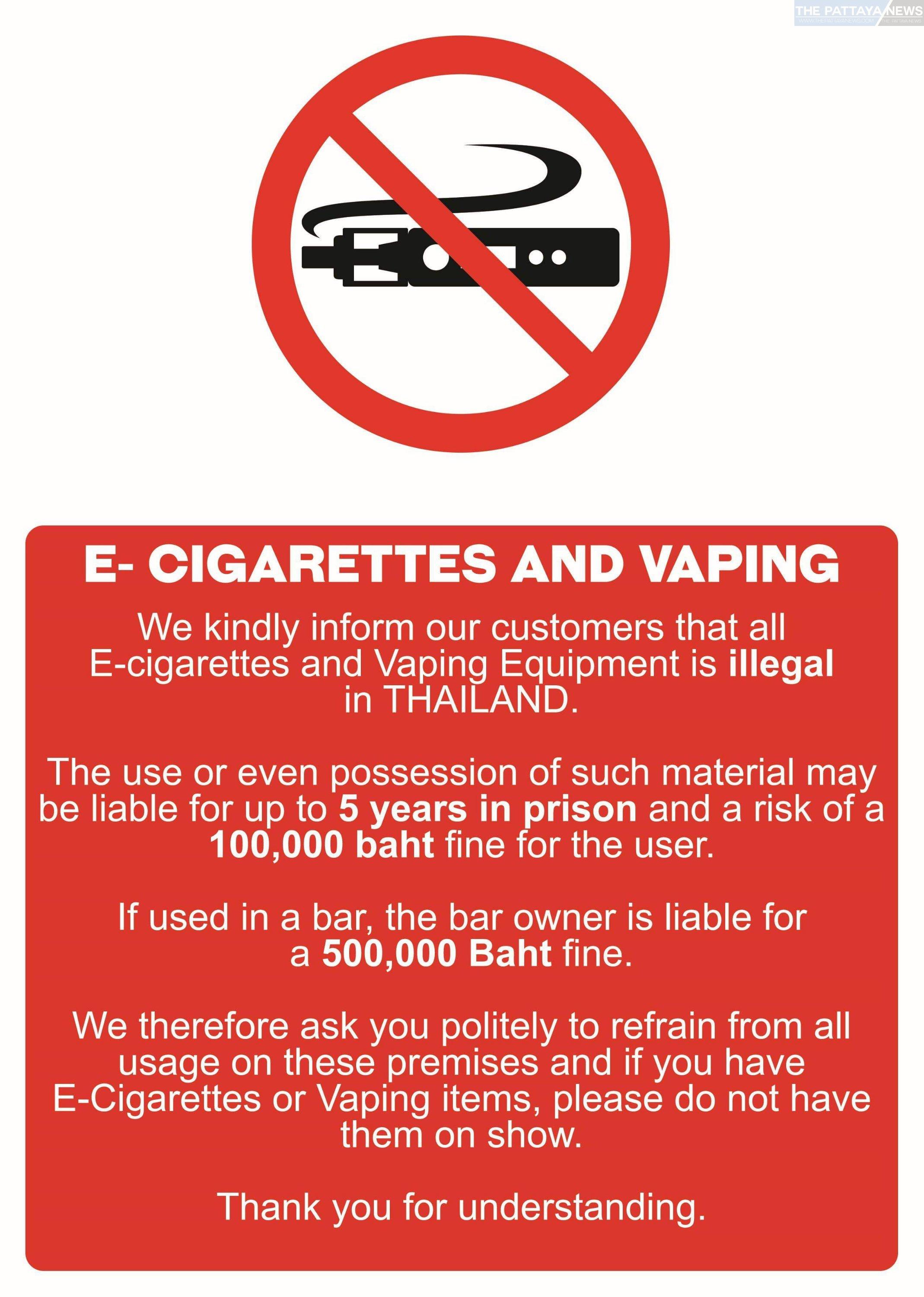 The Thai health department also claims vaping causes brain damage and cancer and supports the ban. Critics of this statement on social media say that firm medical evidence has not been given.
Critics of the crackdown online claim that the enforcement, both in America and Thailand, have nothing to do with protecting the health of citizens but rather is about money, specifically that lost in export and from declining cigarette sales.
Here are some articles we have written covering vaping previously:
https://thepattayanews.com/2019/08/20/thailand-department-of-disease-control-says-vaping-causes-cancer-and-brain-damage-doubles-down-on-ban/
https://thepattayanews.com/2019/03/04/thailand-doubles-down-on-vaping-enforcement-conducting-raids-and-reminding-tourists-it-is-against-the-law/