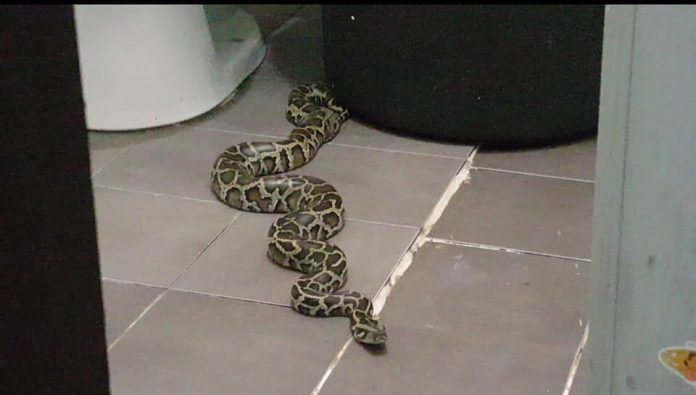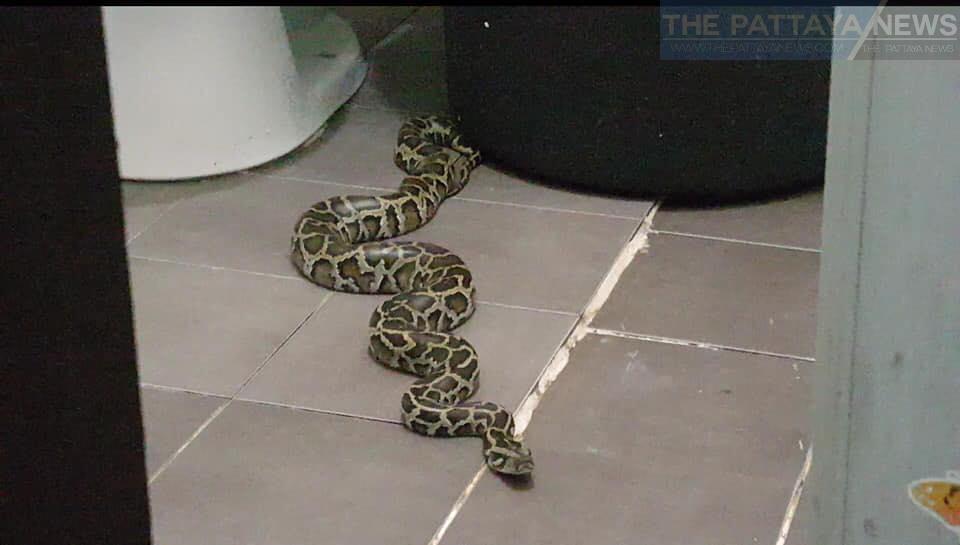 Python found in Sri Racha toilet
PHOTOS: Peao Yeang Tai Sri Racha Rescue (Bypass 3)
Sri Racha –
A python has been found in a toilet in a residential home in Sri Racha earlier this week.
Peao Yeang Tai Sri Racha (Bypass 3) rescue workers were notified of the python at a house in Bowin.
They arrived at the house to find the python inside the toilet. The one metre python appeared to have come up through the drainage system..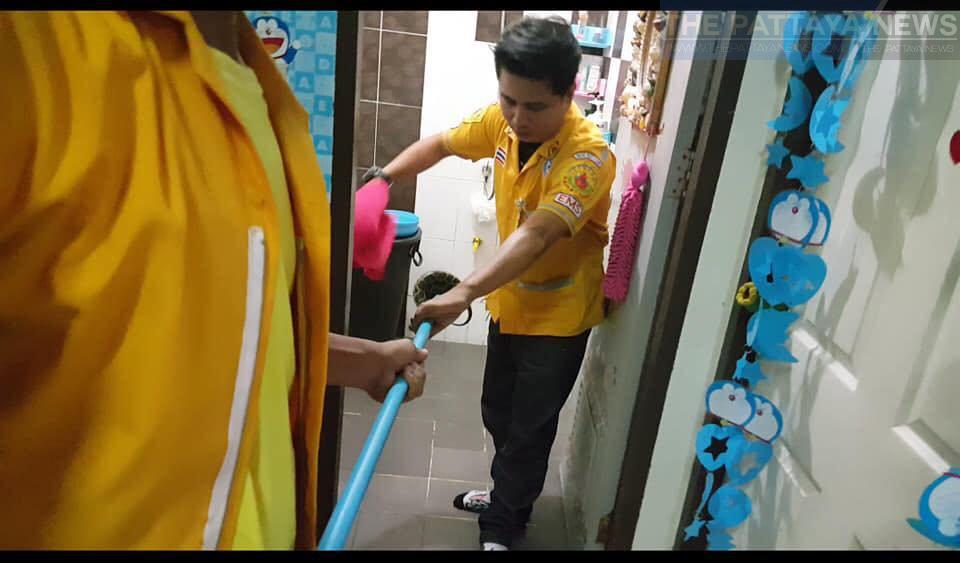 Rescue workers caught the python with a snake snare before taking it out in a bag. There were no other possible entrances for the python to enter the home besides the toilet.
The python will be released back to a local forest.
The owner of the home told the press the incident terrified her and she would likely be afraid to use the toilet in the future.