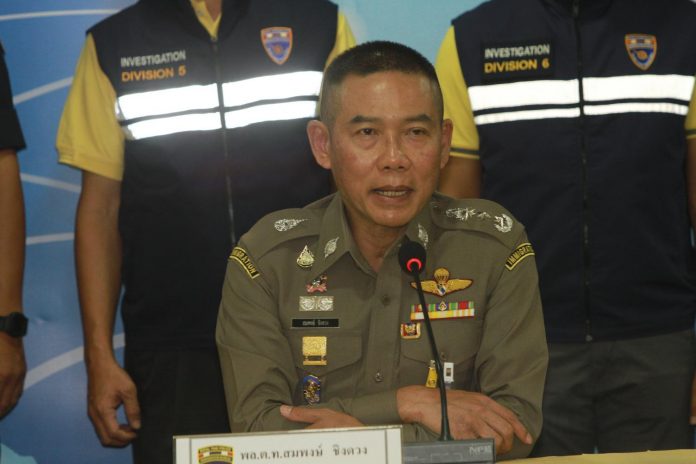 Bangkok-
A 55-year-old South Korean national was arrested after spending almost 25 years in hiding in Thailand, according to an Immigration bureau's press conference.
Identified only as Yang, the suspect was detained at a restaurant in Pathum Thani during a crackdown against foreign nationals overstaying their visas. He legally entered Thailand in September 1994 and remained in the country after his passport expired in June 1999.
Immigration police said that Yang is wanted in South Korea on charges of falsifying cheques and personal identification documents. He fled South Korea to avoid the charges in 1994. In South Korea, the statute of limitations is suspended if the suspect flees the country and he will still face the original charges 25 years later.
According to the bureau, Yang was also charged with overstaying his visa and would be deported.
Additionally, a 36-year-old South Korean national identified only as Yoon was arrested at a high-end condominium in Chon Buri's Bang Lamung district.
Yoon was accused of luring dozens of people to invest in the futures market from 2009 to 2016 and swindling them out of 500 million baht. After the scandal surfaced he fled to Thailand and stayed here illegally for two years and six months.
He will also be deported. These were the highlights of a recent immigration briefing on overstays and foreigners being deported.
Photo, original source material Bangkok Post.