Pattaya-
Heavy rains rocked Pattaya, Thailand this morning and caused chaos throughout the city.
The rain, which hit around 11 AM and lasted for about an hour, took out the power nearly city wide, including Jomtien, at one point for about ten minutes. As of press time some limited areas still had reports of power outages.
Flooding was reported on Sukhimwit, Soi Khao Noi, Soi Buakhao and Beach Road, amongst other places. The City continues it's drainage project but the project was estimated at only 10 percent complete earlier this week by the Pattaya City Mayor.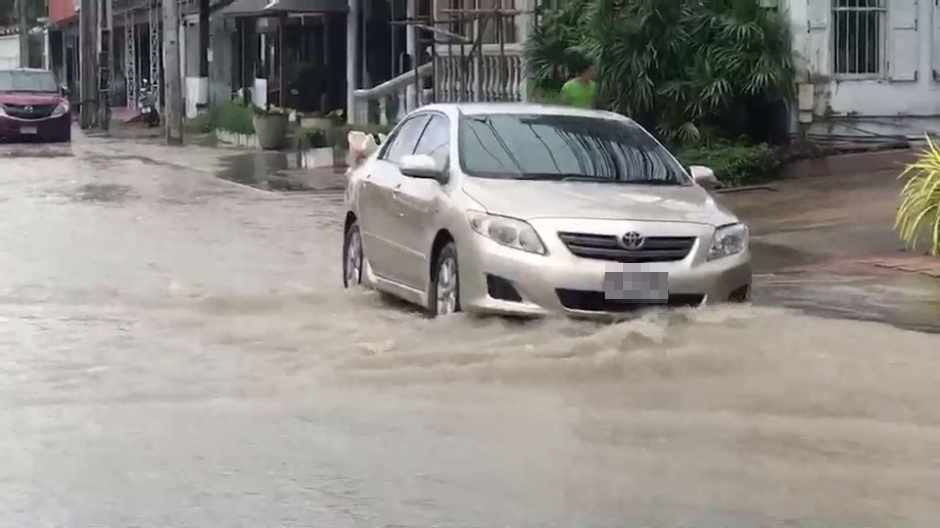 Traffic delays were substantial and traffic police were sent to multiple areas to brave the storms and help direct traffic.
No injuries were reported during the storm.
More storms are in the forecast for today and tomorrow.