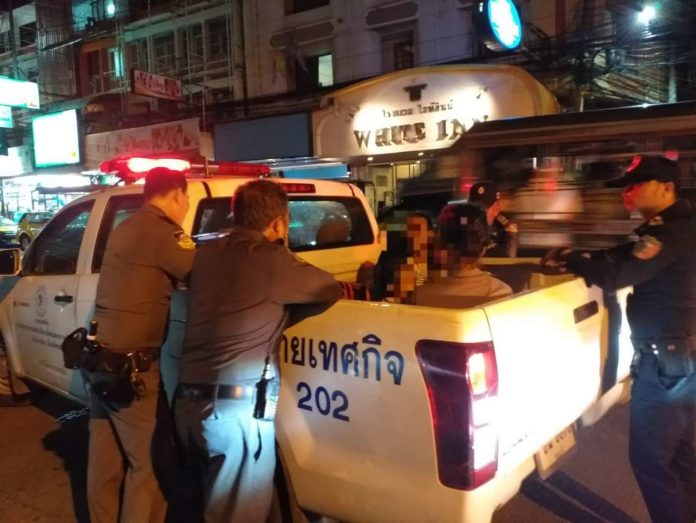 Pattaya –
Homeless people, beggars with children and flower sellers have escaped after being detained in Pattaya last night according to local police.
Officials from the Chonburi Protection Centre for the Destitute and the Pattaya City Law Enforcement last night have detained many local homeless people, beggars with children and flower sellers. There are Thais and foreigners in the group.
They were taken to the Pattaya City Police Station. While officers were doing some document records, several of the beggars escaped from the police station. It is unclear exactly how they escaped.
The police managed to locate and capture several but the majority escaped, they stated. Many locals have complained about the incident online and the continuing issue with beggars harassing tourists.
The Pattaya News has published an article detailing the problem and locals being upset on social media with the problem on the same day.
The Pattaya police say they are continuing to focus on the problem of beggars harassing tourists in Pattaya and young children being used to help sell flowers and other trinkets. They stated they are looking for the individuals who fled the police station.
Read more about the previous story HERE.

https://thepattayanews.com/2019/10/01/local-residents-complain-over-annoying-flower-sellers-with-young-children-in-pattaya/?fbclid=IwAR3se10qOneUDtcn7RZ1MzTMylh15PZMu_rjre7wWjSUNFmhzlTWqbHkOtg