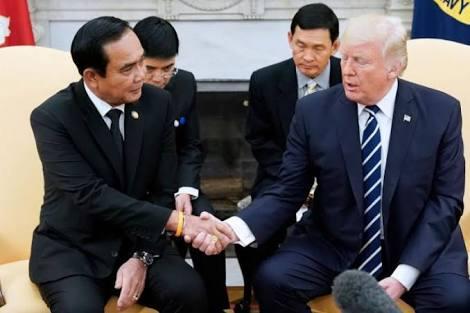 President Donald Trump has said he would visit Thailand along with the First Lady, after hosting a party in New York that included Prime Minister Prayut Chan-o-cha and his wife on September 24.
Prayut, who is in New York for United Nations meetings, had a short communication with Trump, at which he extended an invitation, said Narumon Pinyosinwat, spokesman at the Prime Minister's Office.
Though no official announcement has been made about the visit, it is likely he would come during the 35th Asean Summit, to be held in Bangkok, during October 31 to November 4. No mention has been made of if he will be visiting Pattaya.
Source: Nation