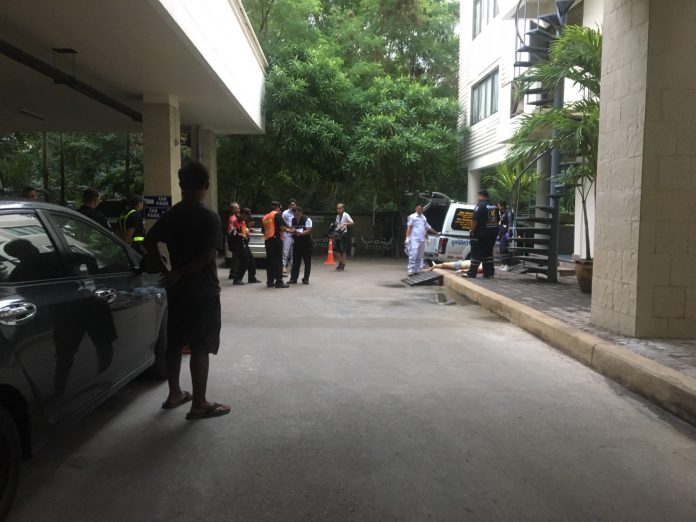 Pattaya-
A 35 year old Russian boxer identified as Mr. Aleksei Zabolotskikh fell to his death at a resort in Jomtien early this morning.
The man fell from the fourth floor balcony of a resort in Jomtien wearing only boxer shorts at near 7:00 AM this morning.
He survived the initial fall according to rescue workers however passed away due to severe head trauma and injuries before he could be transported to the hospital. The name of the hotel has been withheld at request.
An 18 year old Thai male friend of the boxer told the media and The Pattaya News they were out drinking and partying until late in Pattaya with a group of friends when the victim went to the balcony alone. The friends heard a cry and a loud sound and saw the victim on the ground, they state.
Police are still investigating the incident and have not named a cause at this time.
The man was involved in several boxing promotions and events according to his friends.