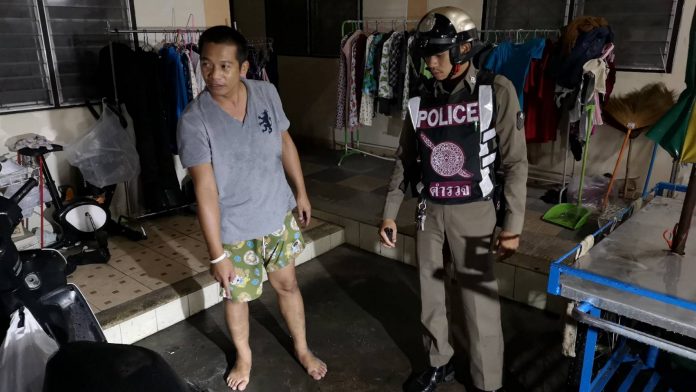 Police hunting for a motorbike thief in Pattaya
Pattaya –
Police are hunting for a motorbike thief in Central Pattaya.
The Pattaya City Police were notified of an incident at an apartment in Soi Nok Khao at 4:30AM this morning.
Police arrived at the apartment to find 35 year old Chockchai Sornphrom who is the owner of the missing motorbike.
He told police that while he was living in a room at the apartment, he heard the sound of his motorbike's exhausted pipe.
He saw the thief speed away on his motorbike. He followed the thief with another motorbike but unable to catch him.
Police are checking CCTV footage nearby to track down the suspect and the motorbike.