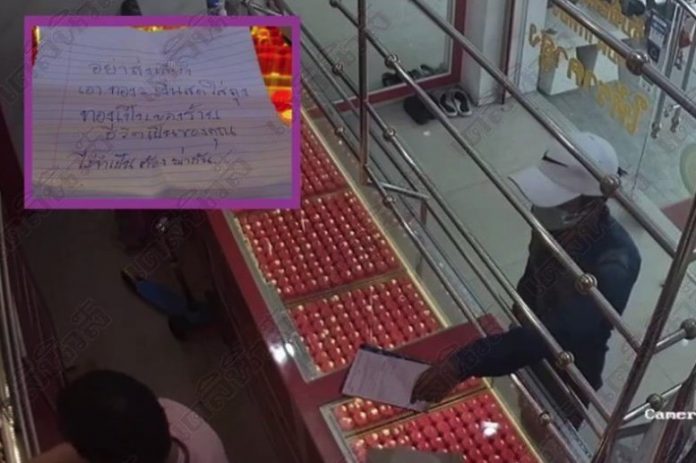 A robber was described as polite in the Thai media after he apologized for holding up a gold shop in Chonburi.
He even requested that he could make his getaway before the police were called.
However, a chilling note and the use of a gun left staff and the owner of the Yaowarat branch at Nong Chak market in shock.
The man wearing a white Nike cap and surgical mask walked into the shop and handed over a note in Thai that said:
"Don't make a noise. Put the gold and cash in the bag. The gold belongs to the shop. Your life is yours. There is no need to get killed".
He was holding a gun and staff complied by putting 14 baht weight (about 300,000 baht's worth) of gold jewelry in a plastic bag.
Before he left the shop he said: "I'm sorry but I need to do this. Let me get away before you call the police".
Ban Bung police are investigating after the robbery yesterday evening.
Source: Daily News and Thai Visa