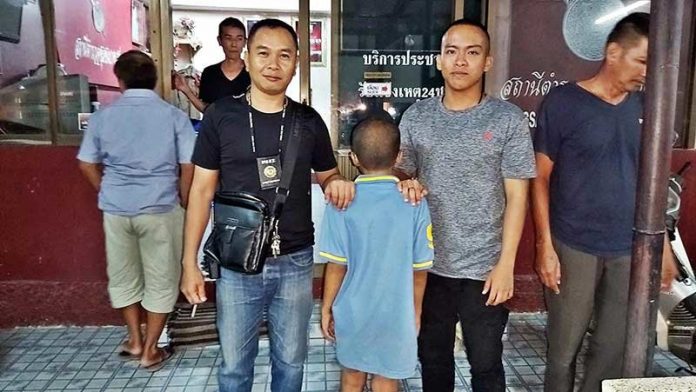 Thai media reported that a 12 year old boy was in custody after a string of thefts at a temple and other properties in Sattahip, Chonburi.
Bang Saray police arrived at a booth where many victims and the 12 year old named only as "A" were waiting on Wednesday.
The boy had stolen 20,000 baht from female traders working at the temple and had also stolen 2,000 baht from a monk and two other monks. A 45 year old resident of the area also said he had burgled his house on Monday.
The boy admitted stealing on 6 or 7 occasions in several areas in Sattahip. He was part of a gang that included two others he said.
He was detained by the police as they awaited social services. No mention was made in the 77jowo story of the boy's parents or guardians.
Source: Thaivisa, 77jowo