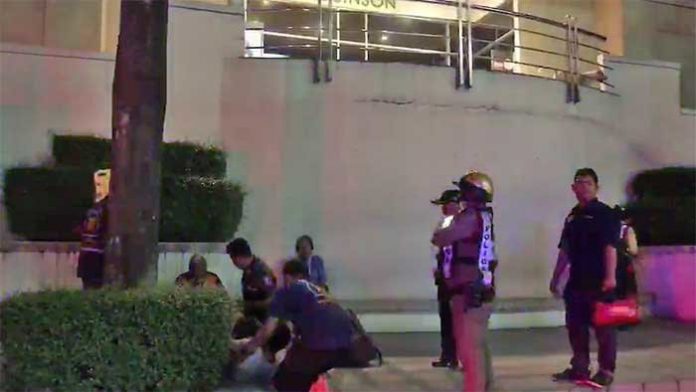 A 26 year old Kenyan national identified as Mr. William Reynolds Jr. was taken to a local hospital with leg and hip injuries after falling five meters from a metal railing outside a shopping mall in Sri Racha, Chonburi.
A local witness told police that they had seen the foreigner sitting on the railing apparently waiting for something or someone around 10:30 pm last night.
The next he heard was a thud – he called the rescue services. He believed the foreigner lost his balance and fell by accident.
The man is recovering in a local hospital. It is believed to be an accident.