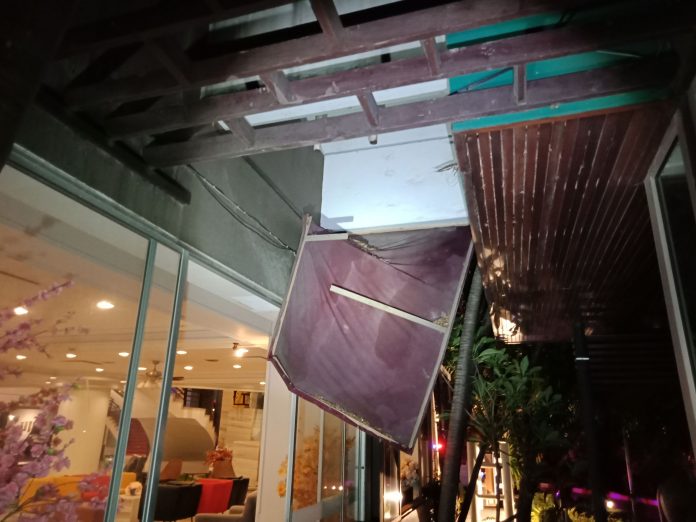 Pattaya –

A Chinese tourist has sustained serious injuries after she fell through a cieling while climbing ladders in a staff maintenance area on the second floor of a local hotel in Pattaya early this morning.
The Pattaya City Police were notified of an incident at 3:00 AM at a hotel in Central Pattaya. Police, The Pattaya News and Sawang Boriboon Thammasathan rescue workers rushed to the scene.
30 year old Chinese tourist Ms. Tong Dongqin, who has sustained serious injuries to her legs, was found on the floor near a ladder in a staff only maintence area. The hole she fell through was clearly visible. She was taken to a local hospital.
The hotel security told The Pattaya News he heard a loud sound that startled him, drawing his attention. He ran to the scene where he found the injured tourist and called for help.
It was unknown why the tourist was in a staff only maintenance area climbing ladders at 3:00 AM. A language barrier prevented friends of the victim from answering questions at the time of the accident.