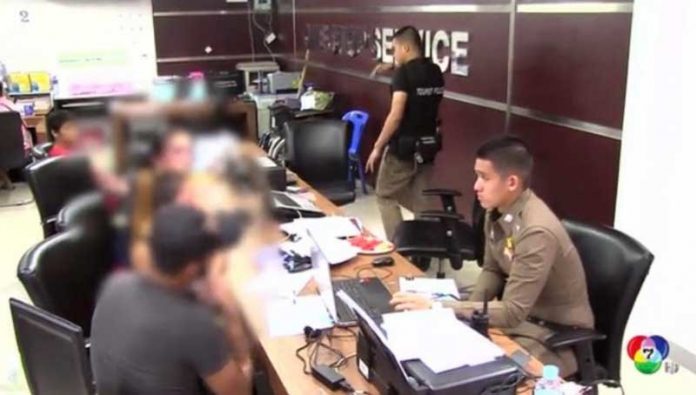 Pattaya-
A 33-year-old man from Oman out with his Thai girlfriend in Pattaya claimed that he didn't know what ringing the bell meant this week when he rang the bell nearly twenty times in a local bar and racked up a huge bar bill, then refused to pay. (Editor's Note: Despite having a Thai girlfriend with him and allegedly being a regular visitor to the country)
At a bar near Pattaya in the Naklua area, he rang the bell about twenty times and the staff and all customers present enjoyed free drinks, according to the owners of the bar. The tourist was not named to the media.
When it came time to go back to his hotel the tourist was presented with a bill for 53,300 baht and believed he had had his bar tab padded and began to argue over the amount of the bill.
He offered to pay 9,000 baht but the owner of the bar insisted they go to the police station to sort it out.
There the tourist police reviewed the case, including reviewing CCTV and the bills in question. The bar did not have a computerized system and used only handwritten bills which made the situation more difficult to review.
After a half-hour of negotiation, it was agreed upon that the Omani should pay only 5,500 baht more-a total of 14,500 baht on a bill of 53,300 baht.
They all then went their separate ways, reported Channel 7 news with an accompanying video. You can see the video at the link below. The Pattaya News notes that the tourist seems quite amused with the entire situation, laughing and smiling.
Source: https://news.ch7.com/detail/363355