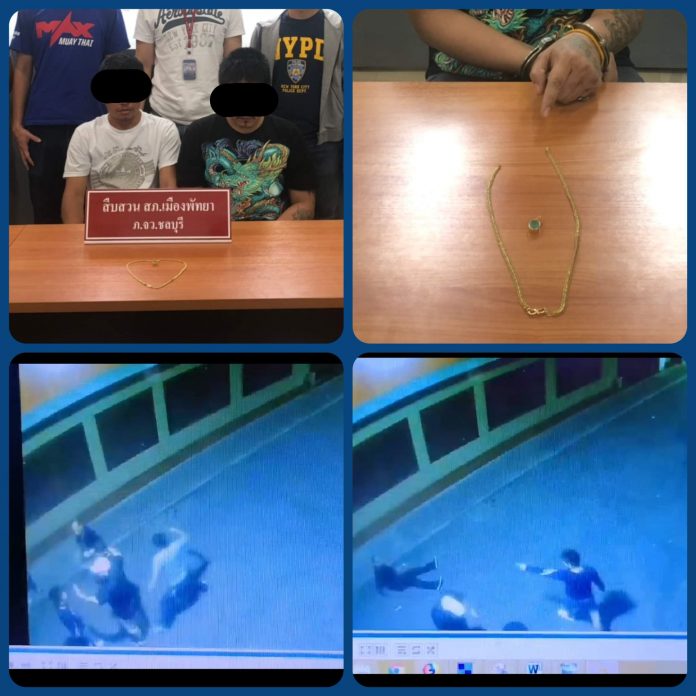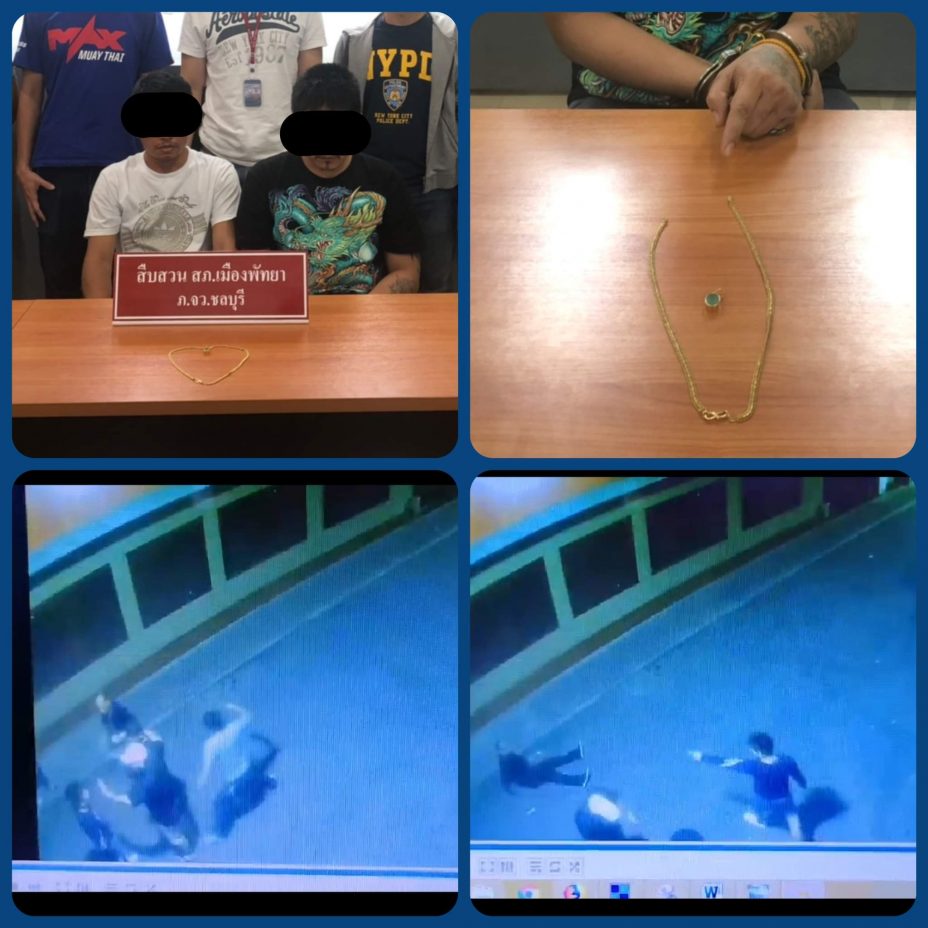 Photos: Pattaya Police
Pattaya –

Two suspects have been arrested today after they attacked an Indian tourist and stole valuables from him on Pattaya Walking Street this Sunday, September 8th, 2019.
The Pattaya Police reports that they have arrested two suspects early this morning at 4:30AM.
The two suspects are a 28 year old man name 'Kwang' and a 39 year old man name 'Noom'. Both are Thai Nationals.
They attacked the Indian tourist at Pattaya Walking Street. They have also stolen valuable properties from the tourist which were dropped during the incident.
They have been charged with bodily harm and night theft. Police are now hunting for two other suspects involved in the incident.
The Pattaya Police did not name the tourist or expand on what caused the incident.