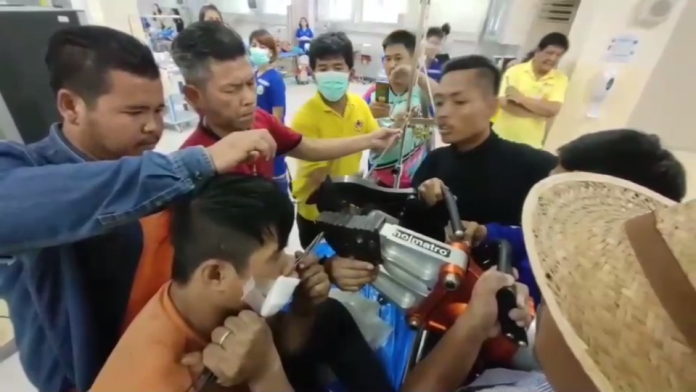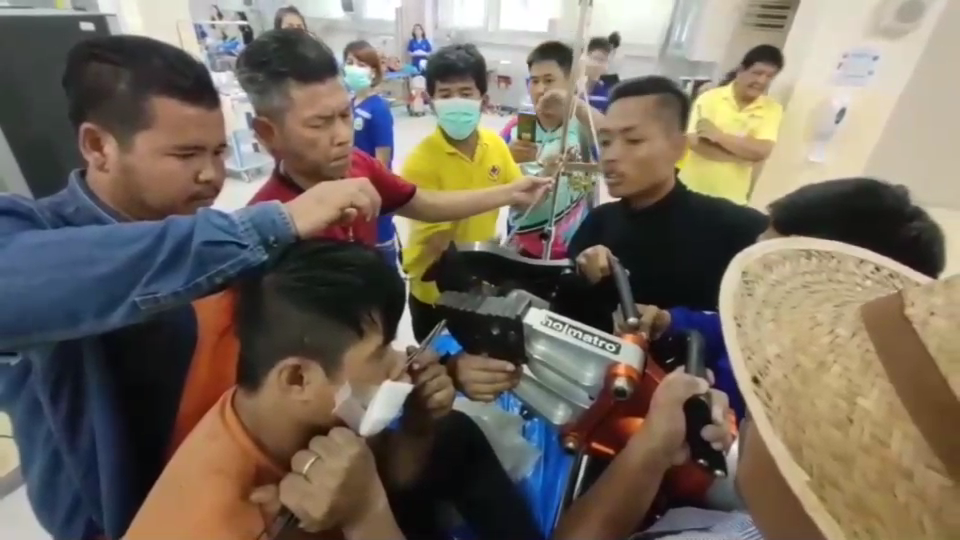 A shocking picture on the 77kaoded site showed a man from Myanmar in a hospital in Chonburi with a long wire in his mouth.
The wire was 1.2 meters long and 20 millimeters in diameter. It had pierced his lip and exited through his cheek.
The accident happened while the worker was making cement walls at a company in Ban Bung. 
Rescue workers said that he had entered a dangerous area when he should have walked round.
The wire was part of the manufacturing process for the wall and the worker had been negligent, the report said.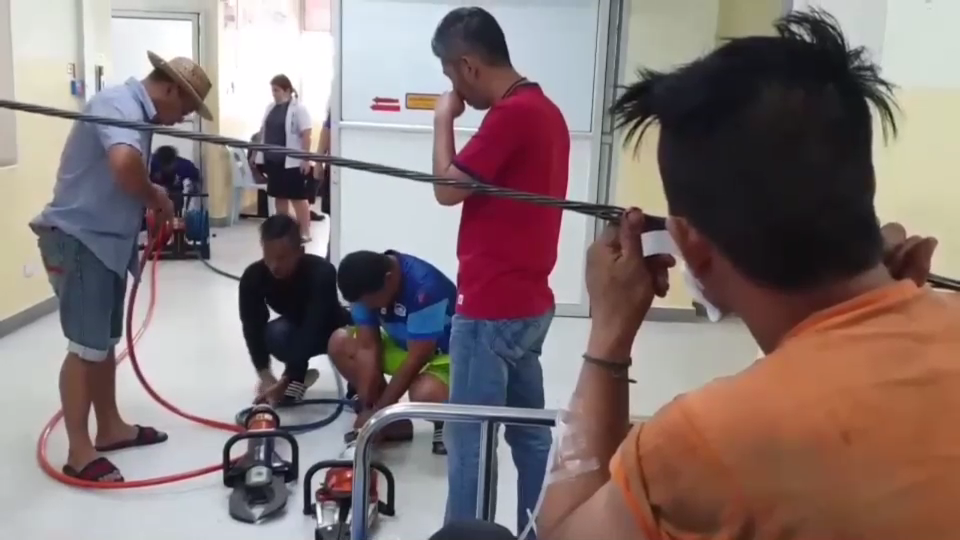 The 31 year old worker named only as "A" was treated at Ban Bung Hospital for his serious injury. 
Source: 77kaoded and Thaivisa