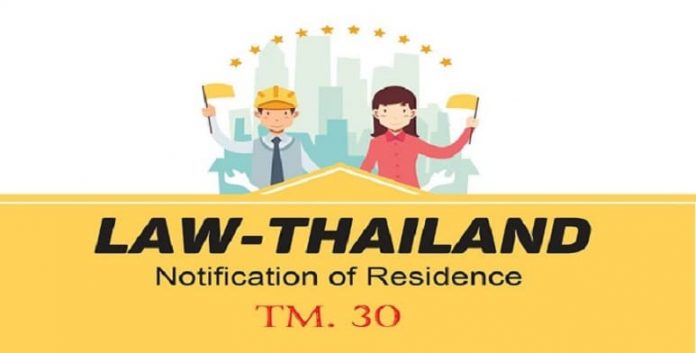 In an interview with the Bangkok Post over the weekend, the Foreign Joint chambers of Commerce Chief, Stanley Kang, has called for the government to review the controversial TM 30 rules and regulations.
The TM 30, which involves a landlord filing every time someone stays overnight with them that is a foreigner, as well as the foreigner filing a similar form upon their return to their regular address, and requires filing anytime one leaves their registered address over 24 hours, even for in country travel, has had many expats up in arms for months.
The TM30 has been the law since 1979, but has just started being enforced since March of this year, resulting in confusion and fines for many.
In the interview, Mr. Kang states that he believes the law is hurting the image of Thailand and that he believes it needs to be worked, giving exceptions for those on retirement or business visas as well as foreign students who already have a large amount of paperwork and processes to complete, as well as a 90 day check-in, just to stay in the country.
He stated that only Thailand requires the tracking system and many businessmen, especially Japanese, have expressed concern over the rule and brought up the fact that Vietnam and other countries nearby allow freedom of travel.
Mr. Kang said many landlord's and guest houses are now putting out no foreigners signs and many foreigners who would travel the country and spend more money are now staying put, afraid they will get in trouble or not wanting to deal with the process of the form.
The full interview can be found below. Mr. Kang admitted he has not directly met with the government and ministers at this time but due to increasing pressure from international business folks and expats has come forward with a public statement, joining those of many other influential and law abiding expats who say the regulations need to be changed.
https://www.bangkokpost.com/thailand/general/1745794/kang-calls-for-tm30-immigration-review