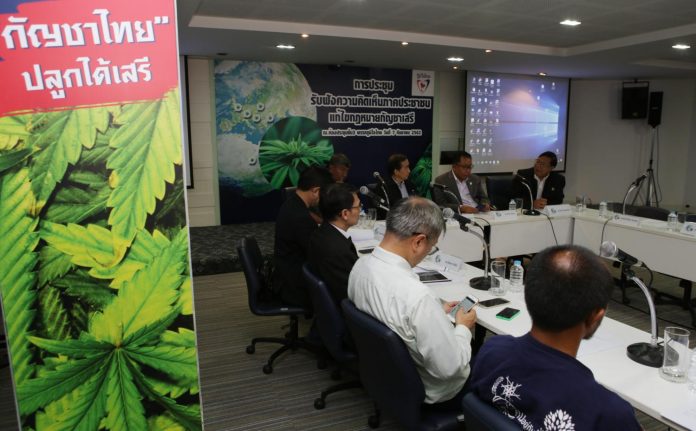 Bangkok-
The Bhumjaithai Party has insisted it would submit a draft bill to the House this week to allow people to grow six marijuana plants at home.
The move came after the party's forum to gather public input on the bill was held. The party won much of its support in the March 24 election due to its pledge to legalise the use of cannabis.
Key party member Supachai Jaisamut said on Saturday the draft bill seeks to amend the Narcotics Act to allow each household to grow a maximum of six cannabis plants for personal and household consumption.
"This is the party's top priority and we can fulfil it. If the amended bill can sail through parliament, it will greatly benefit the people," Mr. Jaisamut said.
The bill would need the support of at least 500 legislators to pass, however, early signs are that it may indeed pass as hemp was recently removed as a controlled narcotic and medical marijuana continues to be a success for the country.
The Pattaya News notes that it is unclear if an expat or foreigner would be allowed to legally grow their own plants under the proposed law at this time.
Source: Bangkok Post, with added material and edits from The Pattaya News.