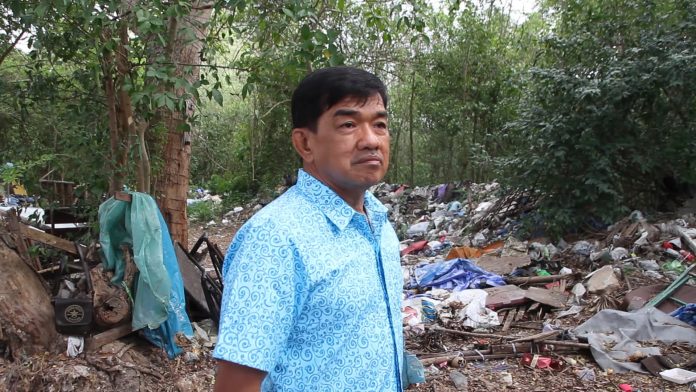 Pattaya City cleaned up trash near condominium in Pattaya –
Pattaya City staffers have cleaned up trash near a condominium in Naklua. Locals who live near Lumpini Condominium have complained that trash was dumped on the area over 10 rais (About five acres) plot of land.
Manot Nongyai who is the Pattaya City Deputy Mayor along with staffers has inspected the area. Some trash has been removed this afternoon with plans for more trash to be removed in the near future.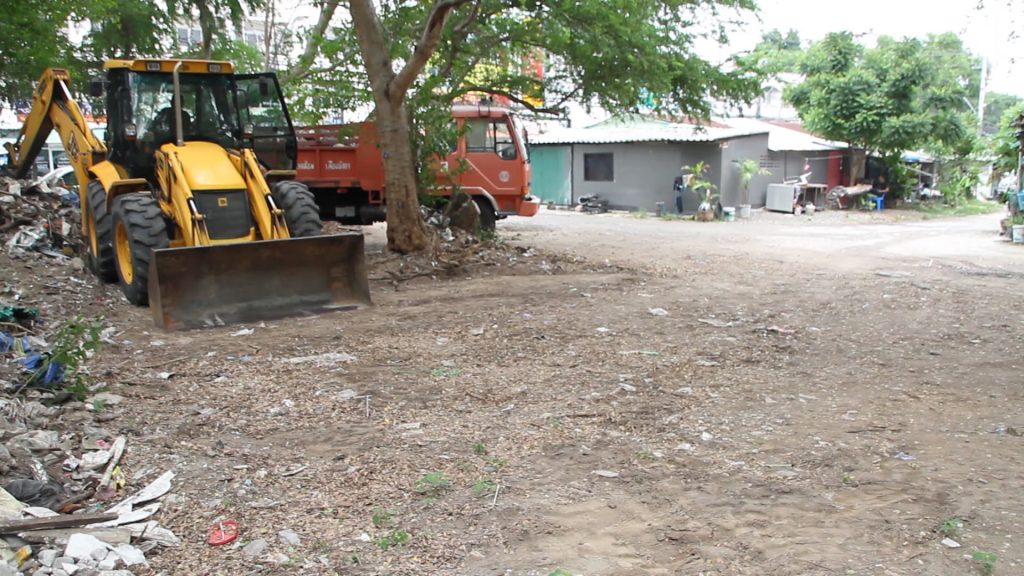 Deputy Mayor Manot said, "We will issue a document for the landowner to pay the fine following a violation of the Act of the Maintenance of the Cleanliness and Orderliness of the Country. The fine is up to 2,000 baht."
The Pattaya News notes that we have covered several times over the past few months in which City Hall officers have caught people dumping in this area and individually fined them for the act. Social media comments on our Facebook and Twitter feeds have shown that many expat residents, as well as Thai, state that trash in this area, as well as the area around Nirun condo, have been a long-standing issue.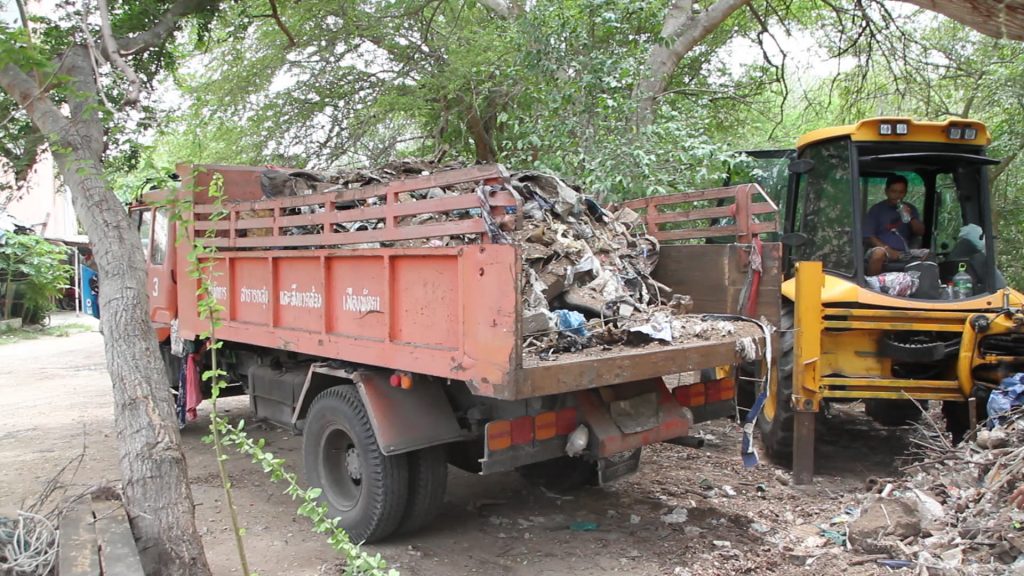 Additionally, according to comments on our Facebook feeds in Thai and English, the trash at these locations has attracted multiple scavengers and packs of stray dogs that are a public nuisance.