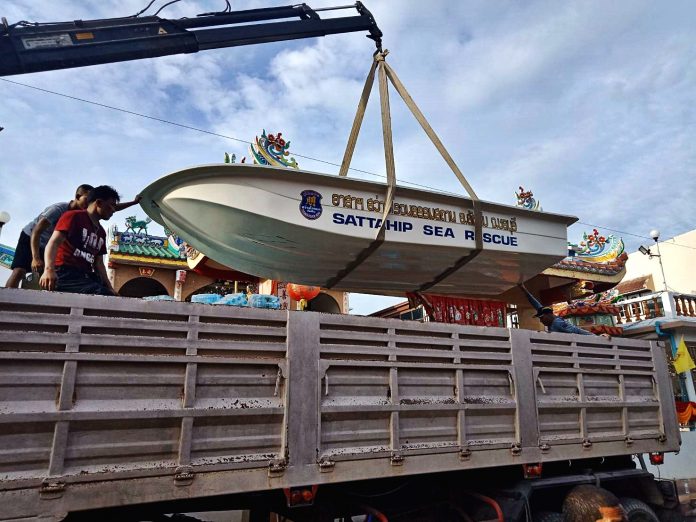 Sattahip rescuers headed to Ubon Ratchathani for flood victims donations and support
Sattahip –
Sawang Rotjana Thammasathan Rescue workers in Sattahip are heading to Ubon Ratchathani to donate and give support for flood victims.
At Sawang Rotjana Thammasathan Rescue Foundation in Sattahip this afternoon, Narong Boonjerdsri who is the Sattahip Mayor and also the president of the foundation along with rescue workers were loading useful household items, drinking water, rice as well as packaged, canned and dried food supplies and items of clothing on trucks.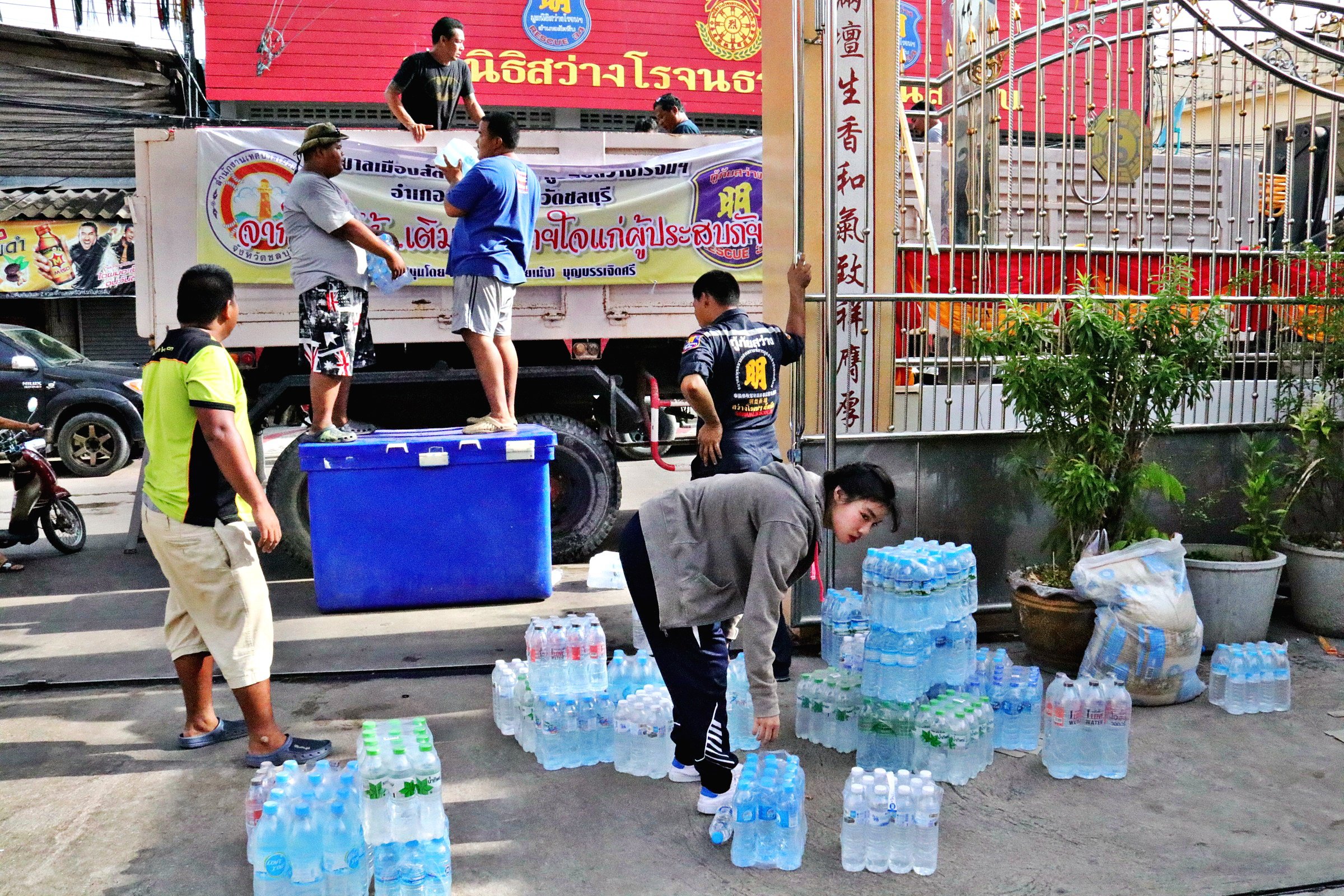 Mayor Narong said, "There were many victims from floods in the Northeast of Thailand. We have set up a donation centre for people to donate useful items since yesterday morning."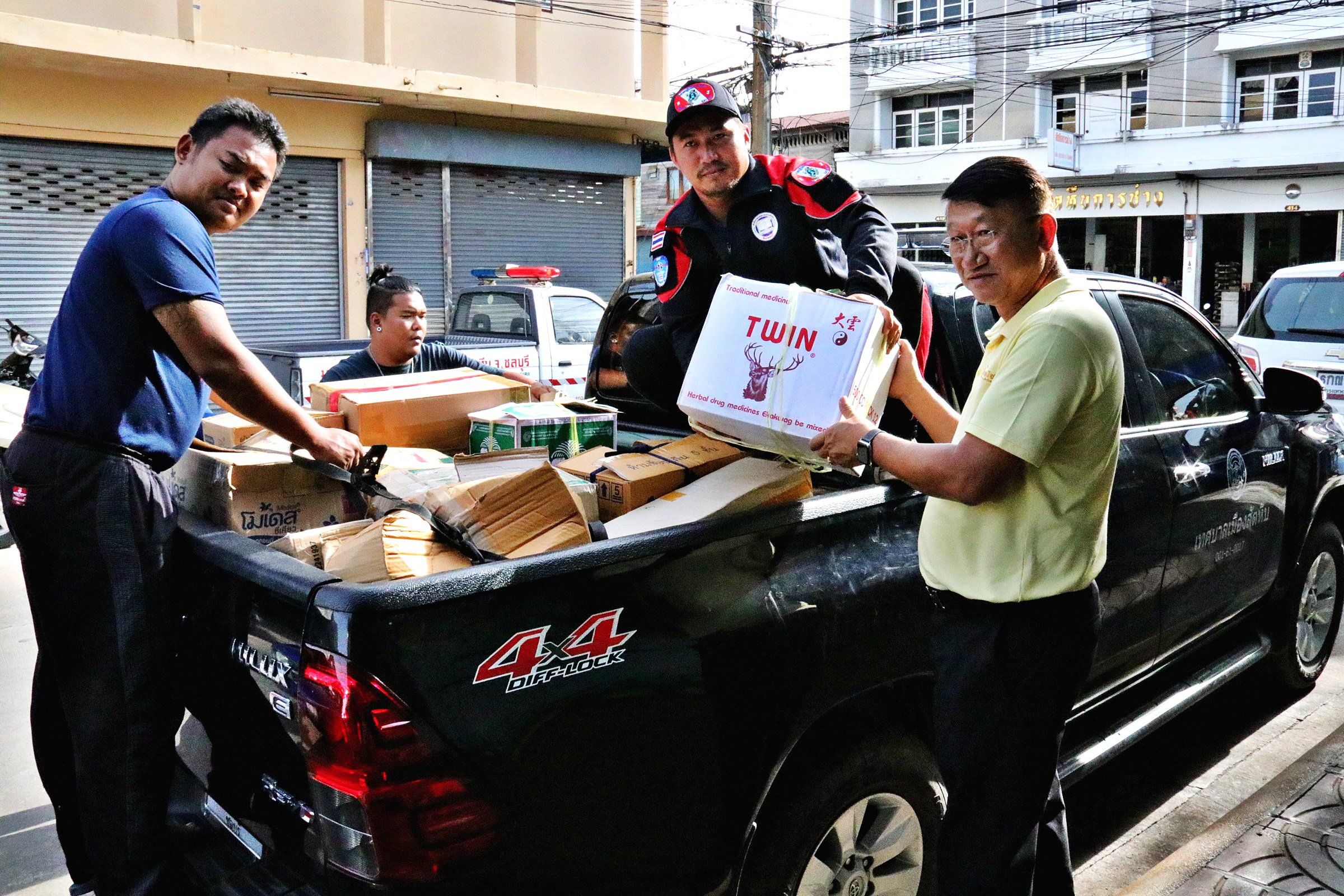 "About 30 rescue workers with boats and items are heading to Ubon Ratchathani tonight on a bus and a trailer to help those victims." He finished.