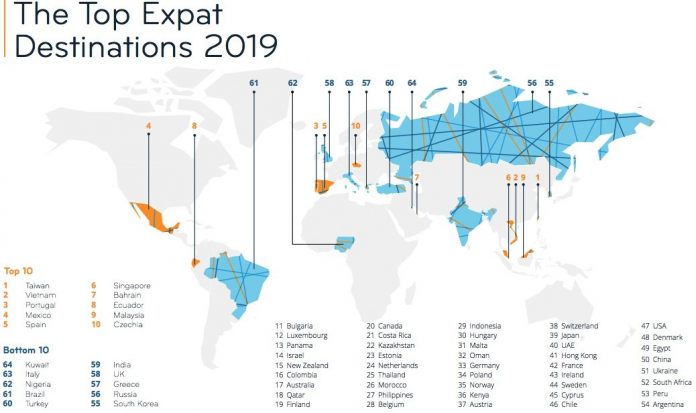 Thailand is less popular as a destination for expats compared to one year ago, according to the latest Expat Insider survey.
Published Thursday, the Expat Insider 2019 survey ranks the best places in the world to live as an expat.
The survey ranked Thailand in 25th place out of 64 destinations, a fall of seven places from the same survey carried out in 2018.
From the 7th to the 28 of March, InterNations, the world's largest expat networking group, surveyed a total of 20,259 expats, representing 182 nationalities, living in 187 countries or territories.
Respondents were asked to score a total of 48 different factors concerning various aspects of living abroad.
The results were then used to form a score in five main areas: Quality of Life, Ease of Settling In, Working Abroad, Family Life, and Personal Finance.
Read the full report below:
https://cms-internationsgmbh.netdna-ssl.com/cdn/file/cms-media/public/2019-09/Expat-Insider-2019_The-InterNations-Survey_0.pdf