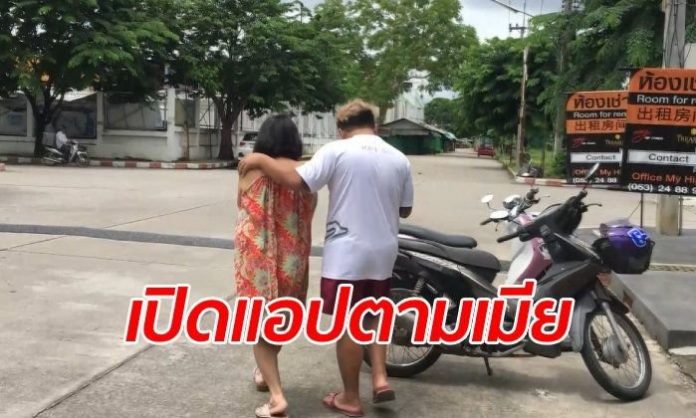 Chiang Mai-
Sanook reported that a 38-year-old Singaporean man attacked his 29-year-old Thai wife with a scythe in the street in Chiang Mai this week.
He then called rescue services who took his wife to a hospital then waited to give himself up to police.
He explained that his wife was an attractive woman and they had had arguments about her seeing another man.
They had two children aged 4 and 5 and had been living together in the San Sai area for several years.
The man was sick and so his wife did a daily school run for the children but after she didn't come home for hours he checked on her whereabouts using a GPS application traced to the vehicle and then drove off to find her.
He found her in an area of the Hip Condominium in the Chiang Mai business park, allegedly seeing another man.
In an angry rage, he took a grass cutting scythe from the back of his pick-up and attacked his wife on the back and legs in the middle of the road in front of witnesses causing injuries and blood loss.
Mae Ping police let him go as he had given himself up and seemed apologetic in the matter. They said it was a domestic dispute and they would get the husband and wife together to discuss the matter when she has recovered. She remains in a local hospital.
Source: Sanook, Thai Visa