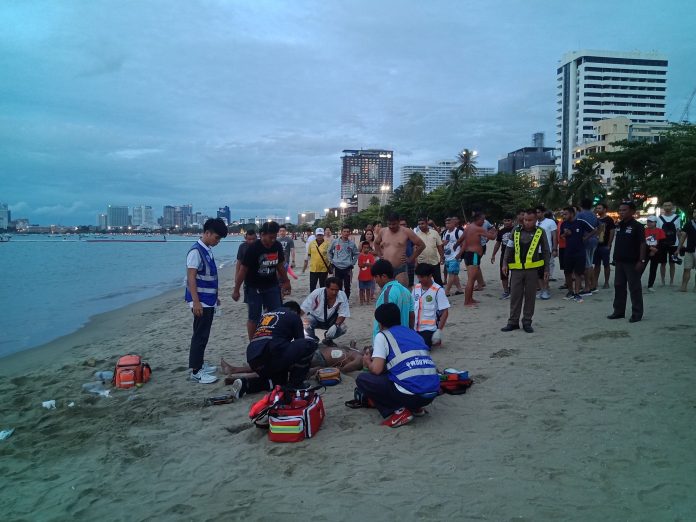 Indian Tourist in serious condition after being pulled out from the water on Pattaya Beach yesterday
Pattaya –

An Indian man is in serious condition after being pulled out from the water at Pattaya beach yesterday evening.
The Pattaya City Police and The Pattaya News were informed that a foreign man was unconscious on the beach at 6:30PM.
Police and emergency responders arrived at the scene to find the unconscious man who was later identified as 29 year old Dinesh Kumar, an Indian national. He is working as a Medical Engineer according to friends of his.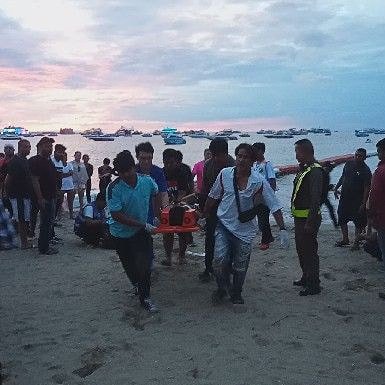 He was rushed to a local hospital.
Witnesses said Mr. Kumar had been pulled out from the water by his friends. He was unconscious and they were trying to help him by providing CPR before calling for help.
The conditions of the surf all weekend was very rough due to heavy winds from a recent nearby tropical storm. The majority of tourists steered clear of the water due to high wind and heavy waves.