Soi Dog's first mobile clinic collaboration with Royal Thai Army
On August 21, 2019, 3rd Development Division, 3rd Army, with Soi Dog
Foundation (SDF) organized a cooperation program to help control the
number of stray dogs by performing its spay and neuter or Catch, Neuter,
Vaccinate, Return (CNVR) procedures around the camp area and nearby
communities in Phitsanulok. With Major General Chaturon Chuekphuew, the
3rd Development Division Commander and the Military commander in Fort
Somdej Phra Borom Trai Lokkanat visiting the mobile clinic to observe some
of the procedures and to understand the method of CNVR.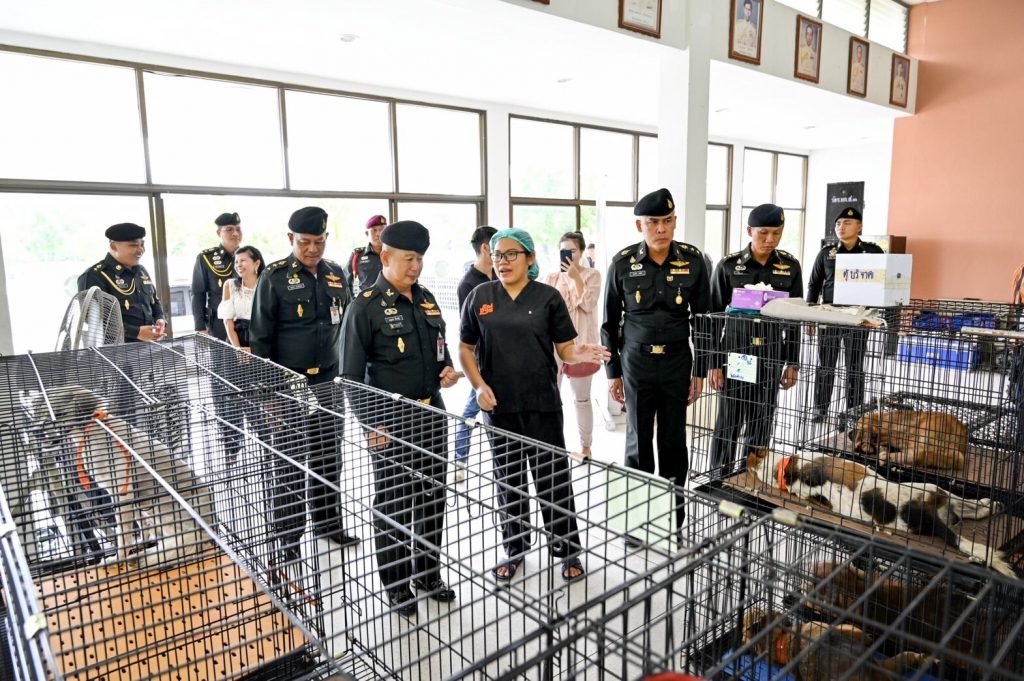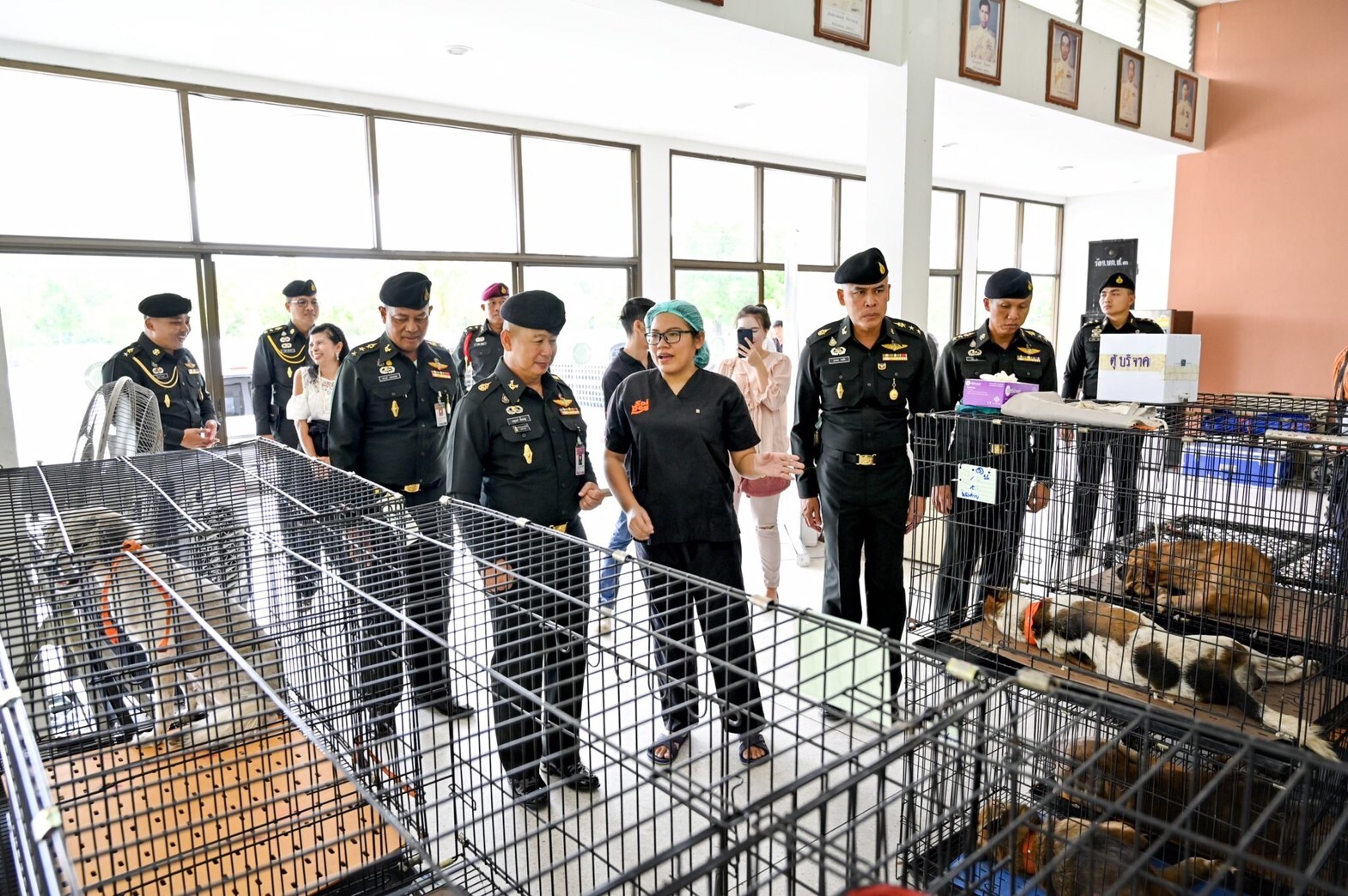 This is the not first time that the foundation has collaborated with a
division of the Royal Thai Army, working with them before to rescue dogs
from Phuttamonthon, Nakhon Pathom, in the flooding of 2011. However, it is
the first time that Soi Dog has joined with the military to take care of stray
dogs in the area by way of a spay & neuter event. Soi Dog is proud to have a
working association with the military and wish to collaborate even more in the
future to help stray dogs and communities in this way.
CNVR starts with the dog catching by SDF staff, then the dogs undergo
a basic health check-up before being prepared for spay/neuter. After the dogs
recover, they are returned so that they can protect their area from new,
unneutered dogs entering. The process effectively ceases the dog's ability to
reproduce and helps to reduce the number of stray dogs in a sustainable
way. The vaccination against significant diseases is also the most effective
method to eradicate rabies, benefitting the animal and human communities.
The mobile clinic took place at Phitsanulok from August 19 – 23 with a
total of 250 dogs neutered; 117 males and 96 females, Soldiers, families and
local dog owners brought their own dogs for neutering too. This is a good solution for the community to find a sustainable way to co-exist happily with the stray dog population.