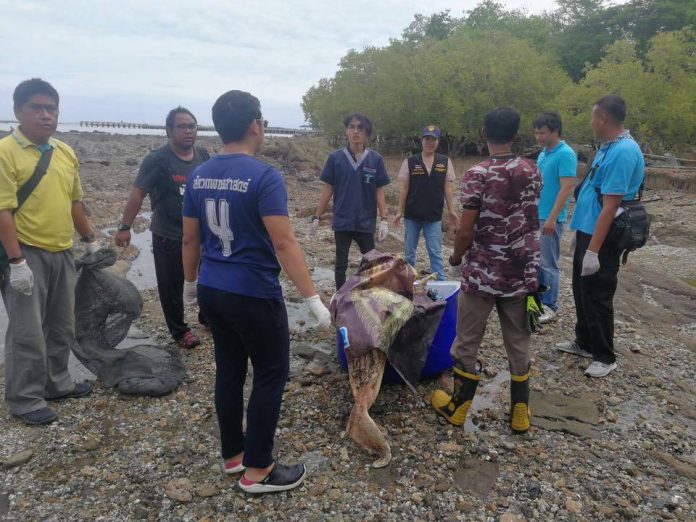 Large dolphin found dead in Chonburi
PHOTOS: DMCRTH
Chonburi –
A large dolphin was found dead on a beach in Chonburi this morning.
The Department of Marine and Coastal Resources (DMCR) reports that the dead dolphin was found on a beach near Komut Ratthanaram Temple in Ang Sila.
The dolphin is 230 centimetres long and weighs 100 kilograms.
It is believed that the dolphin died at least one week before it was found. The dolphin had started to decay.
An autopsy is being conducted to find the cause of death.