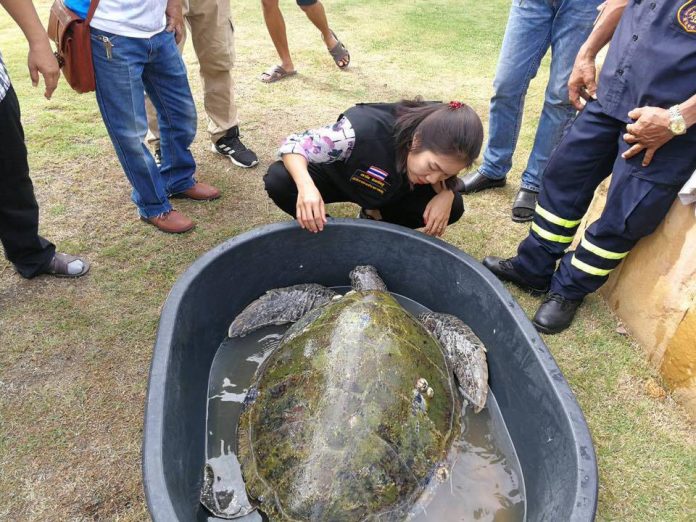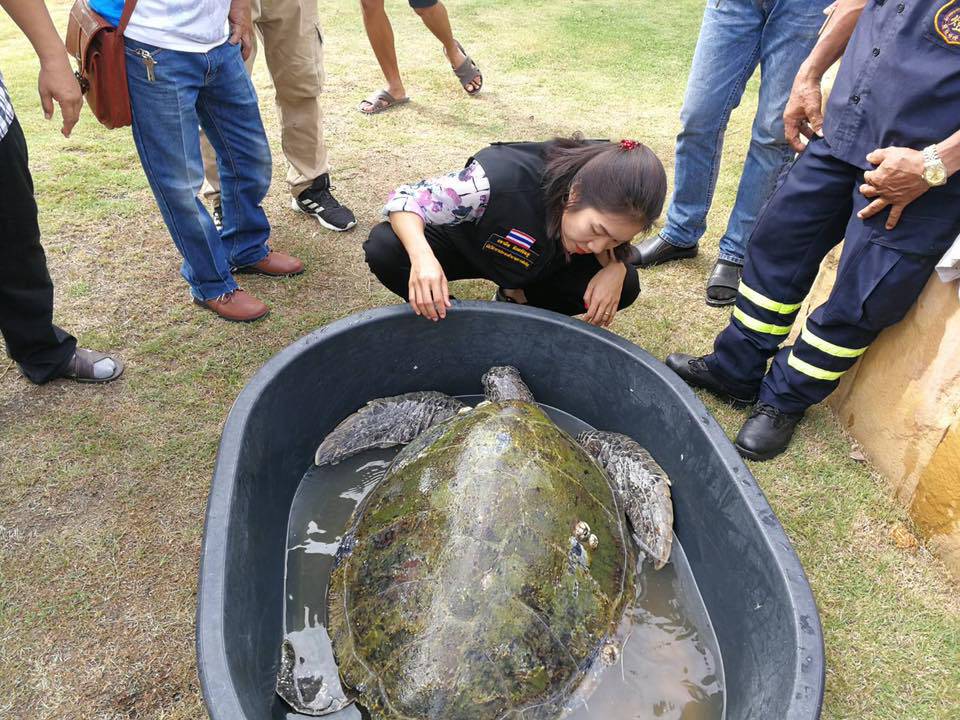 Large sea turtle rescued in Sri Racha
PHOTOS: DMCR
Sri Racha –

A large sea turtle has been rescued in Laem Chabang yesterday.
The Department of Marine and Coastal Resources (DMCR) yesterday reported that they were notified that a living sea turtle was found on a beach near Laem Chabang pier.
The green sea turtle is 54 centimetres wide and 77 centimetres long. It weighs about 60 kilograms.
No wounds were found on the turtle but it was weak It is now being treated at the DMCR Eastern Centre and being restored to health.