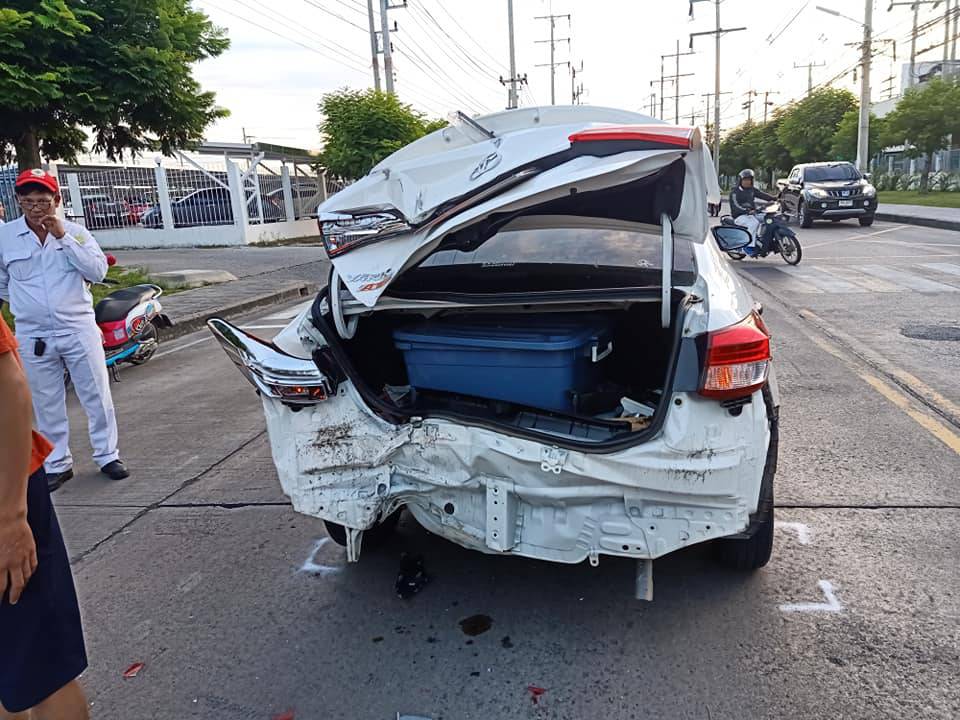 Big Bike driver seriously injured after slamming into car in Chonburi
PHOTOS: Dragon Rescue 72.31
Chonburi –A motorcycle driver has sustained serious injuries after slamming into a sedan yesterday in Chonburi.
Dragon rescue workers were notified of an accident at 5:40pm near Amata Nakhon Chonburi Industrial Estate.
Police and emergency responders arrived at the scene to find a damaged sedan and a damaged Honda CBR 650F motorcycle on the road.
The motorcycle driver, a 27 year old Thai man who was wearing a helmet, had sustained serious injuries. He was rushed to Chonburi Hospital.
The sedan driver was not injured.
Witnesses at the scene told the media the sedan had stopped at the intersection to let other vehicles on the opposite lane cross the road.
The motorcycle was coming from behind at high speed and collided with the back of the sedan, according to witnesses.
However, police are continuing their investigation.