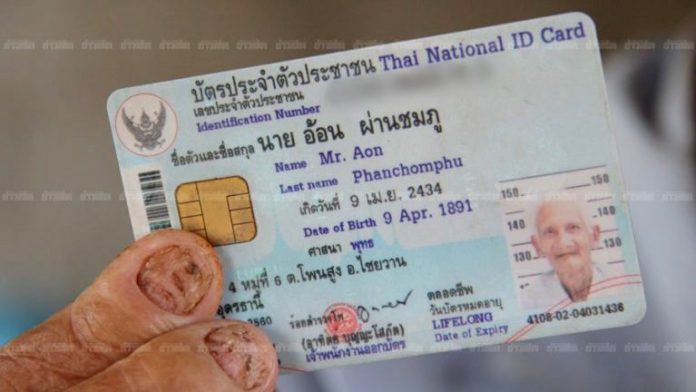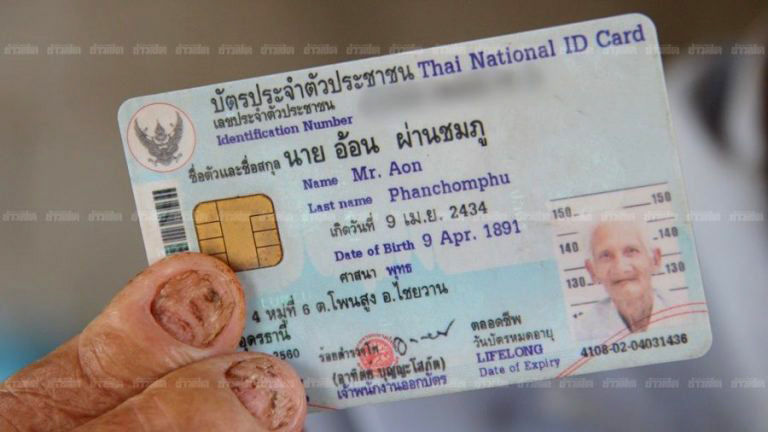 Sitart, Issan
A Thai man who claims he is 128 years old has revealed the secrets of his longevity to a reporter from khaosod.co.th this past weekend. His ID card identifies that he was born during the reign of King Rama V on April 9, 1891. If true, this would make him not only the oldest currently living person but the oldest recorded living person ever.
Mr. Orn Parnchompoo and his wife, 70 year old Song Parnchompoo, have 7 children and 11 grandchildren, all living together in None Somboon Village of Sitart District, North-East Thailand.
He says clean food and physical exercise are the secret of his longevity. He showed his strength by sweeping his wooden house and climbing a flight of stairs, according to the Khao Sod story. He claimed to be in great health and to have never been seriously ill or sick.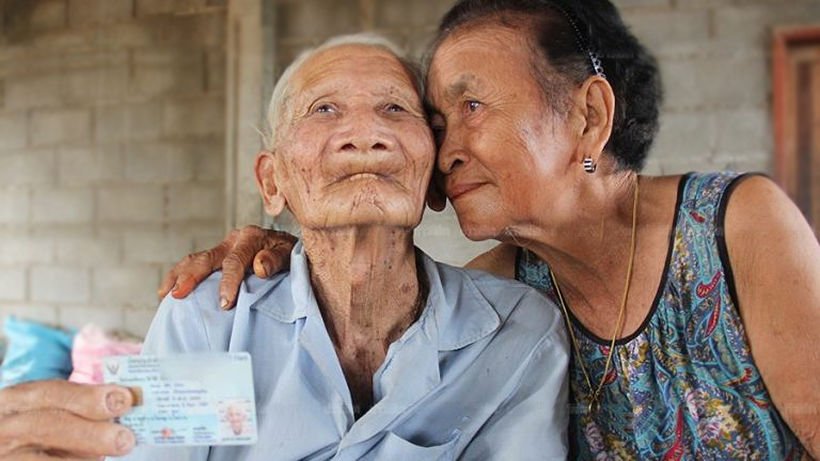 He says he provided the proper documentation and paper work to the Thai government which helps prove his birth date.
Posters on social media, The Pattaya News notes, have been very skeptical and claim that it may have been simple to get an ID card that has the incorrect date on it. Several people stated that it would be nearly a medical impossibility to reach 128 years old at this time.
It's unclear if further research will go into his incredible claims according to Khaosod.
Source: Khaosod , Thaiger.