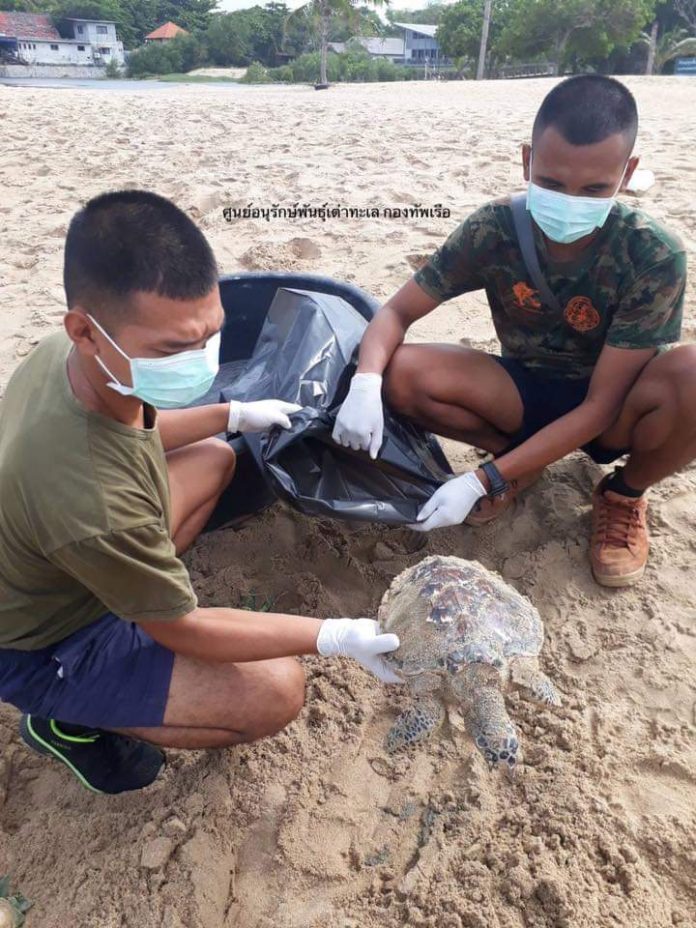 Sattahip sea turtle found dead with plastic in stomach
PHOTOS: Sea Turtle Conservation Centre of the Royal Thai Navy
Sattahip –
A sea turtle was found dead with plastic and fishing net in its stomach on Najomtien beach.
Officers at the Sea Turtle Conservation Centre of the Royal Thai Navy were notified this weekend.
The Hawksbill sea turtle is 27 centimetres wide and 31 centimetres long. It is aged around 2 years old.
No microchip was found on it, which are commonly used to track many endangered sea turtles in the area. The turtle had started to decay.
An autopsy shows that some plastic and broken fishing nets were also found inside the turtle's intestine.