Saturday afternoon, August 24, 2019, The Pattaya Japanese Association, an official partner of the Pattaya News, the SB Heart foundation, the embassy of Japan in Thailand, the US Navy league Siam council, The Pattaya news and the Pattaya and Chonburi Provincial Police visited the Father Ray foundation for a major donation from the PJA.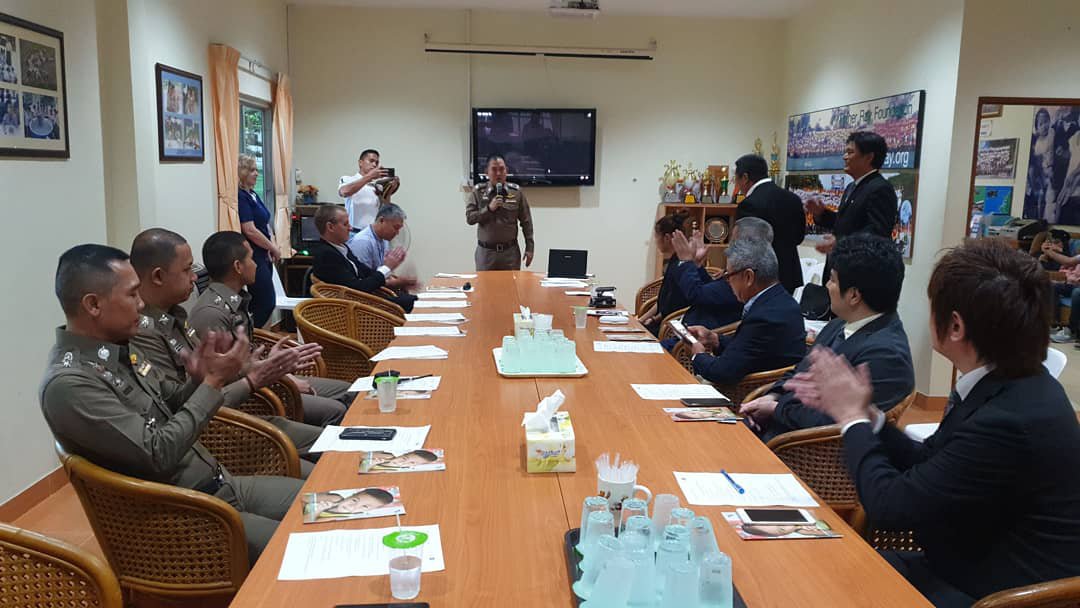 The kids were very excited for the very generous donation which took a lot of planning to get here from Japan.
The event was organized and attended by, amongst others Mr.Kiyoshi Ogawa From the SB Heart Foundation and Mr.Kenji Fukudome of the PJA. Adam Judd from the Pattaya News was also present.
The Pattaya News thanks everyone involved in making this happen. Thank you to General Nanthachart Supamongkol, the Chonburi Provincial Police Commander, and Mr. Phongphan Wongmaneethet from the Pattaya Police for attending as well.
What follows is an official message from the Embassy of Japan regarding the donation:
Message from Embassy of Japan in Thailand for donation ceremony
at Father Ray Foundation. (Editors Note: text is from the embassy and unedited.)

Embassy of Japan in Thailand sends a message for donation ceremony.

It is a pity that the ambassador and embassy cannot participate directly in this donation ceremony.

Today, August 24th, many gifts will be donated to the Father Ray Foundation
the United States Navy League Siam council, NPO, SB Heart Station, and PJA, Pattaya Japanese Association.

The nationality of today's members and us from Japan are different, but the future of all of us depends on our children's present and future activities.

Children are heroes and heroines in the future, hope of all of us.
Children grow up and play an active role as social leaders throughout Thailand, including Pattaya and Chonburi Provinces.

As a result, they interact not only with Thailand but also with foreigners such as Japan and the United States as friends.

I am delighted and reassured that the Embassy of Japan has also been
supporting the activities of the people in Thailand, the United States, Japan,
etc., for the children here in Chonburi and Pattaya.

And we would like to express our sincere respect for many efforts to the
teachers of Father Ray Foundation who is protecting and guiding children.
August 24th, 2019
Embassy of Japan to Thailand statement regarding the donation