German man seriously injured after attack by elephant in Bang Lamung
Bang Lamung –
A German man has sustained serious injuries after being attacked by an elephant while he was riding a bicycle just outside of Pattaya this morning next to the Elephant Village Park.
Sawang Boriboon Thammasathan Rescue workers and The Pattaya News were notified of an incident in Soi Nong Maigan this afternoon.
They arrived at the scene to find to find the German man, named Hans Dieter Sherding, age 69 years old. He sustained a serious leg injury and was in severe pain.
His bicycle was also seriously damaged. He was taken to Bang Lamung Hospital.
47 year old Boonsom Thongroad, who is a staffer at the Elephant Village Pattaya told The Pattaya News that Mr. Sherding, who lives nearby, always rides his bicycle every morning.
This morning he met face to face with a male elephant, aged 38 years old. Boonsom told The Pattaya News that Mr. Sherding has been warned to stay away from the elephants at the park in the past.
However, Mr Sherding stopped his bicycle and watched the elephant according to Boonsom. The elephant proceeded to run toward him. Its tusk stabbed into his leg.
A 40 year old mahout (elephant handler), who didn't want to be named, told The Pattaya News he took the elephant for a bath before meeting tourists but the elephant ran away into the local vicinity.
It took about 4 hours to catch the elephant with anaesthetic.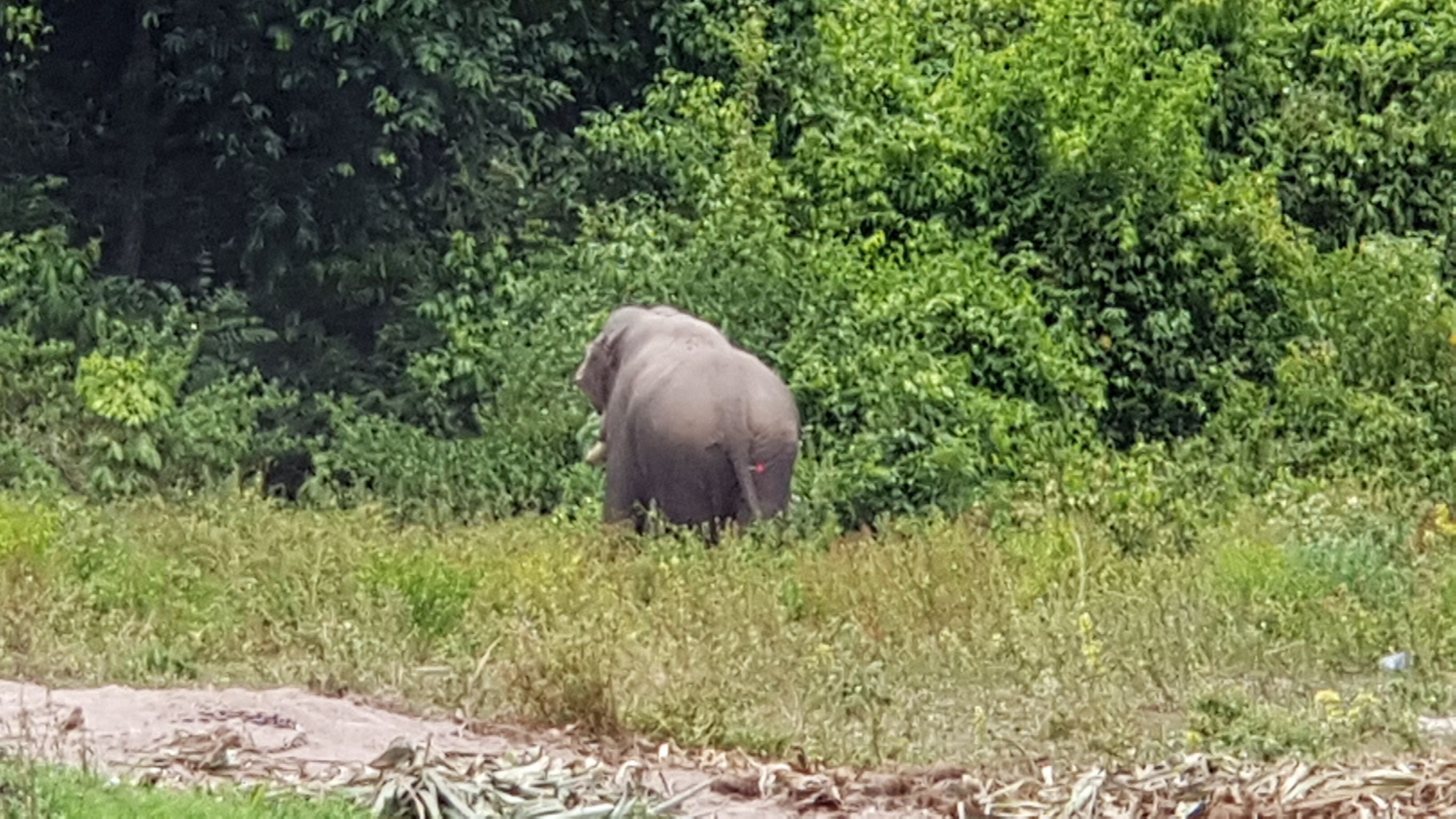 The elephant is being checked to find why it has attacked people as staffers claim it is a friendly elephant and has never had a problem before.
Police are investigating the incident.