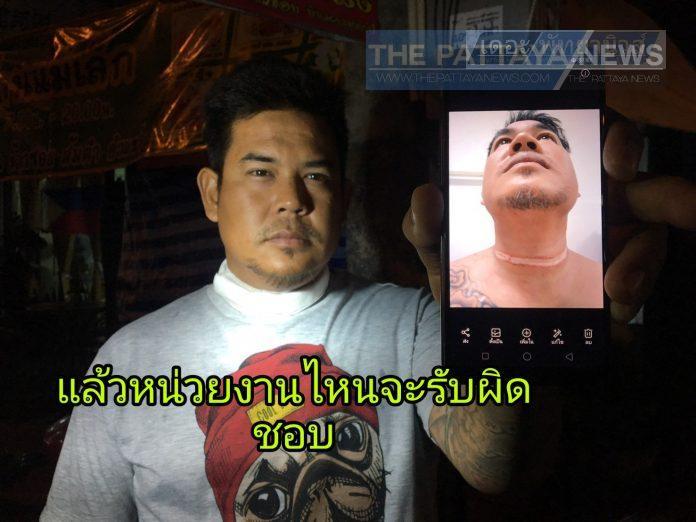 Motorbike driver's neck injured from hanging cables in Bang Lamung –
A motorbike driver has sustained serious neck injuries from hanging cables while he was driving his motorbike in Naklua last weekend.
Yesterday, August 20th, 2019, 39-year-old Mr. Sukhonjit Maneenart, who is a local tour operator and driver, revealed to The Pattaya News that on early Saturday morning, August 17th, 2019, he was driving his motorbike on Potisan – Naklua Road.
Suddenly, he felt a sharp pain in his neck and heard a snapping sound. He was in severe pain and managed to stop his motorbike without an accident. He walked by to the scene of the incident and found hanging cables that appeared to have snapped when he hit them and he was very lucky that the cables had not caused further damage or injury.
He went to a local hospital for immediate assistance. He has called for someone aligned with local authorities to give a response to this dangerous issue.
Mr. Sukhonjit believes that if any cables had dropped down, they should be immediately fixed to prevent major accidents.