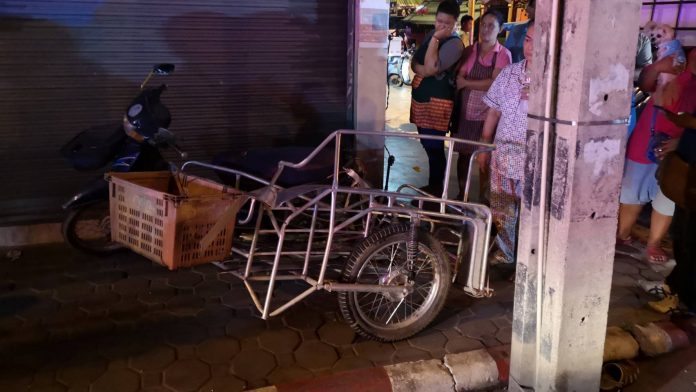 Motorbike sidecar driver killed after collision with SUV in Banglamung
Banglamung –
A Myanmar motorbike sidecar (Saleng) driver has died after a collision with an SUV in Naklua yesterday.
Capt Jinda Dermphan of the Banglamung Police was notified of an accident on Sawang Fa Soi 2 Road at 4:00AM.
Police and Sawang Boriboon Thammasatan Rescue workers arrived at the scene to find a damaged motorbike sidecar on the road.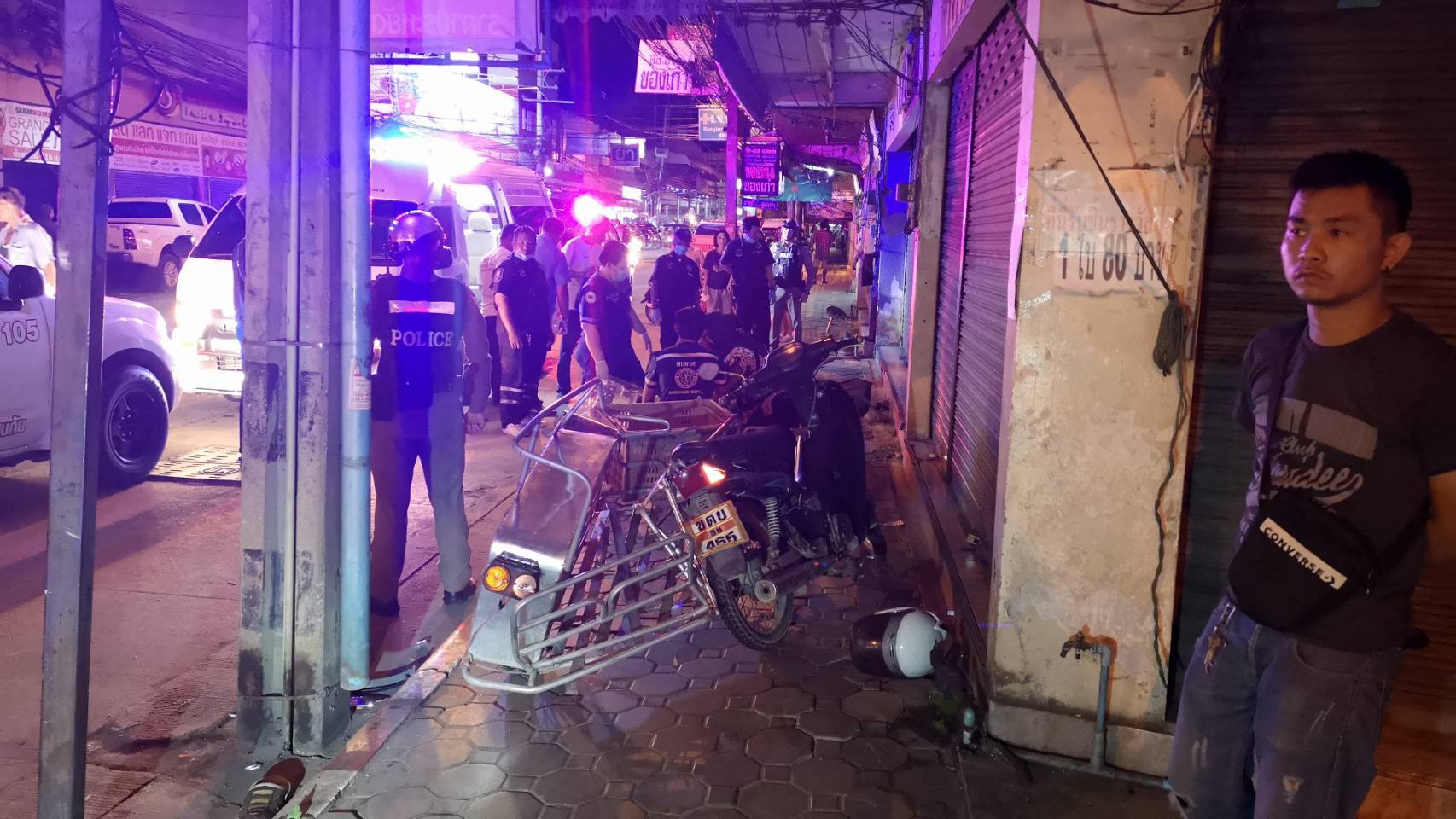 Nearby, they found a man's body which was later identified as a 25 year old Myanmar national. His body was taken to a local hospital.
The damaged SUV was found nearby with the driver, 26 year old Tanaphon Tiraratchailert, waiting for police at the scene.
Witnesses told The Pattaya News that the SUV was coming at high speed and collided with the back of the motorbike sidecar.
However, Banglamung police are continuing their investigation by checking CCTV footage nearby for further legal action.