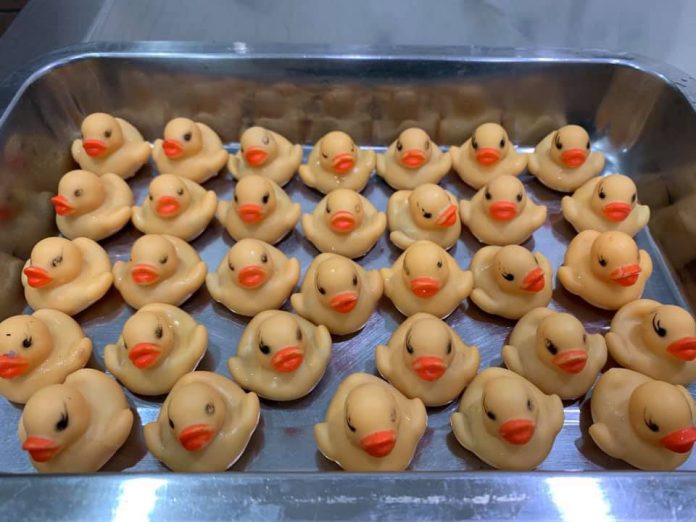 PHOTOS: Mor Mui Pattaya Baan Mor Rak Sat Facebook
Pattaya –
A Pattaya veterinarian has removed 32 rubber ducks from a Bulldog's stomach.
A video of the surgery and photos have been posted on a Facebook page with the user name 'Mor Mui Pattaya Baan Mor Rak Sat' earlier this week.
The Facebook page owner who is a well known local veterinarian told the media, "It was not the first time that I have removed rubber ducks from a dog's stomach."
"This time, however, is the highest number of toy ducks I have ever removed." She continued.
"The dog, whose name is 'Davel', vomited five of the ducks before the surgery. The dog recovered after the surgery and is doing fine." She said.
"Please stop buying toy ducks for pets to play with." She plead to social media and the news.