Pattaya –

Two wanted transgender suspects have surrendered themselves to police after an incident involving a stolen gold necklace from an Indian tourist two weeks ago in Pattaya.
37-year-old Indian tourist Mr. Aman Preet Bagga, stated to the police and The Pattaya News that he was out for a walk with friends at 2 AM in North Pattaya when they were approached by three individuals who he believed were transgender and they stole his necklace.
Last week, Acting Pattaya City Police Chief Col Pongpan Wongmaneethet and Lt Col Piyapong Ensan of the Pattaya Tourist Police arrested 29-year-old Konkam 'Kai' Jantajorn, a transgender Laotian national.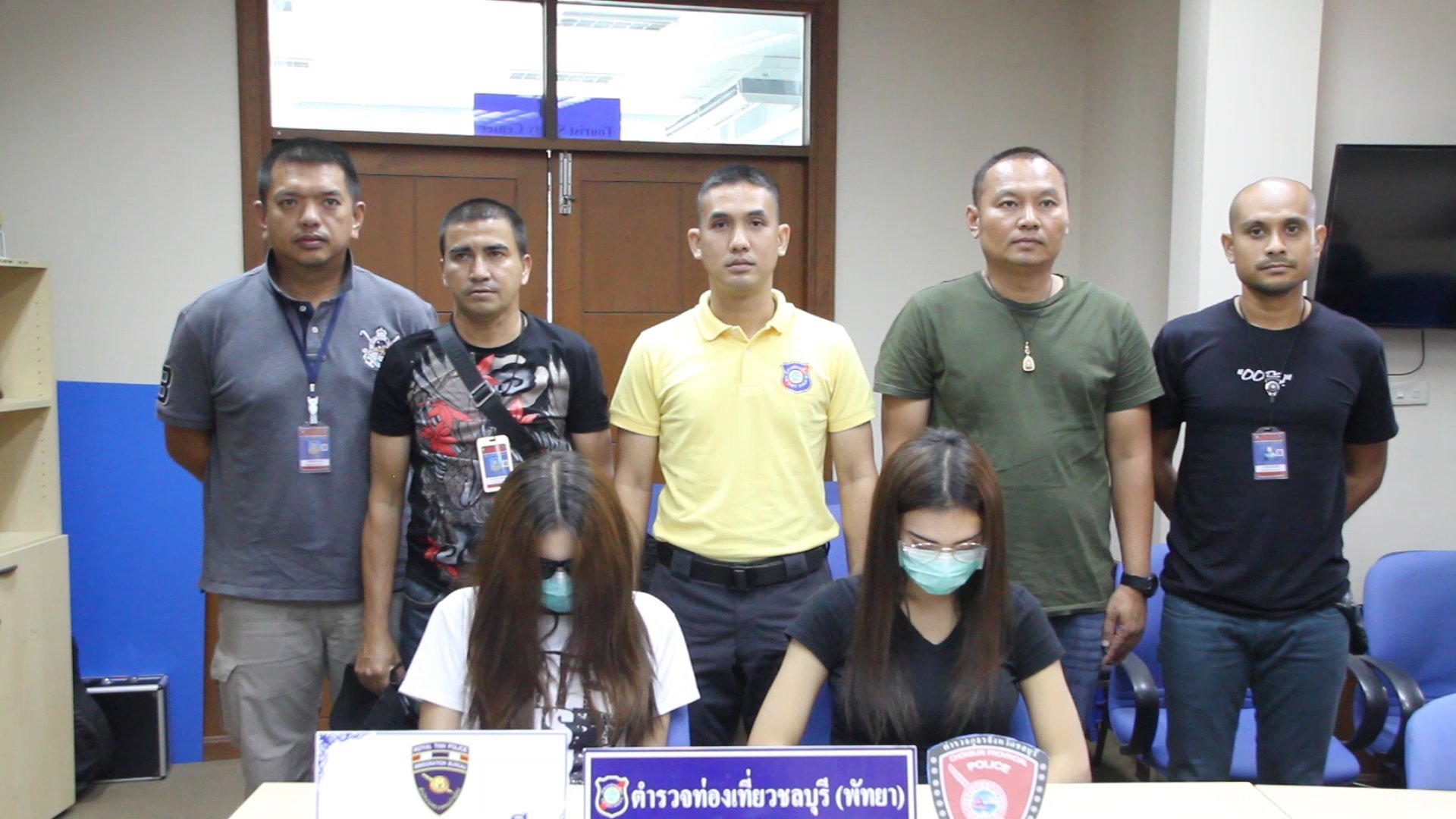 Read more HERE.
https://thepattayanews.com/2019/08/09/transgender-laos-national-arrested-after-gold-necklace-stolen-from-indian-tourist/
Yesterday afternoon, two other suspects at large which are 23-year old Eakkachai 'Face' Kaangkun and 25-year old Eakkapan 'Grace' Pusasai surrendered themselves to Lt Col Piyapong Ensan of the Pattaya Tourist Police Inspectors.
They were taken to the Pattaya City Police Station and have admitted to the theft. They face charges of robbery at night and were taken to the local remand prison.