Pattaya-
Emergency responders and the Pattaya News were notified of an incident at a pedestrian walkway in Pattaya late this afternoon, August 14, 2019.
They arrived at the scene to find local residents had stopped a teenage girl jumping from the walkway to the highway below.
The teenager was screaming and saying in Thai "No one loves me". Emergency responders tied her down at the scene as they were afraid that she would try to jump or flee again.
45 year old Praison Wongjoo, a furniture maker, who had first helped the teenager, told The Pattaya News "I saw the teenager was crying and had sat down on the pedestrian walkway over the highway."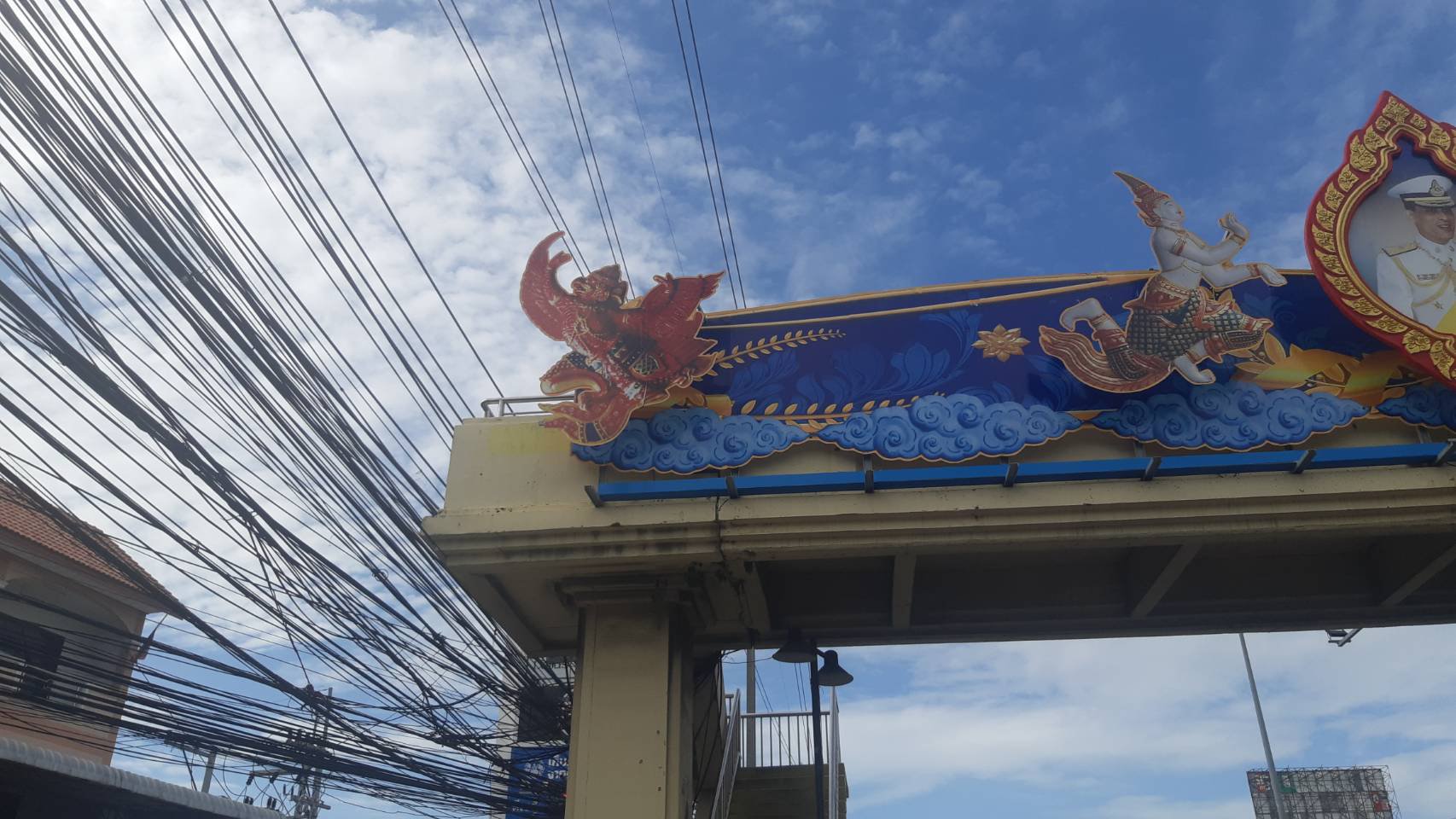 "I was afraid that she would jump down. So my friend and I brought her from the walkway down to the ground." He continued.
She was taken to a local hospital for counselling, monitoring and assistance.